Iranians Try Yet Again to Change Their Government
Via:
krishna
•
9 months ago
•
25 comments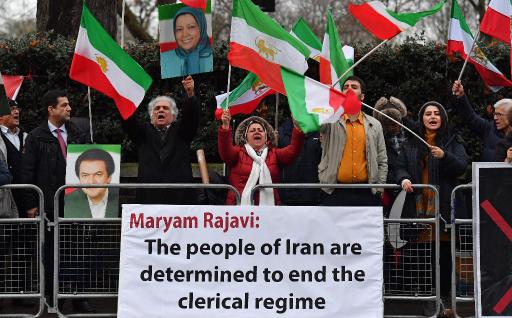 Protesters gather in front of the Iranian Embassy in London, supporting anti-government demonstrations in Iran. Photo: Ben Stansall/AFP
In the closing days of 2017 and the early ones of 2018, Iranians began taking to the streets of cities, towns, and villages across their long-historied nation to demand economic reform, social liberalization, and enhanced personal freedom while hoping at the same time that they might finally succeed in removing the theocratic regime of the past thirty-nine years. Their protests mirror Iran's recent history in issues, demands, and responses. Most strikingly, as in their previous struggles against the theocratic government, Iranians will have to persevere in their quest without counting on tangible assistance from others.
Death to the dictator!" chanted protestors in late 1978 and early 1979 as Iranians successfully mobilized to oust Shah Mohammad Reza Pahlavi despite the monarch's violent resistance.
Thirty years later the phrase "Death to Khamenei" was commonplace when Iranians tried unsuccessfully to undo a presidential election rigged by Supreme Leader Ali Khamenei and his cronies in 2009. That revolution was brutally squashed by the mollahs and their hardline supporters while the free world alternated between pleas and empty threats. Khamenei prevailed because other nations did nothing to aid those seeking reform—quite a difference in action and outcome from December 1978 when the United States pushed the last Shah into capitulating to popular demands that he step down.
Yet the underlying political, economic, and social conditions that have fueled these popular uprisings have not changed.  (Read it all)
Related:   49% of Iranians against compulsory veil, poll released by government reveals.