Foodporn: Slow Cooker Asian Beef Short Ribs
By:
tfargo
•
11 months ago
•
53 comments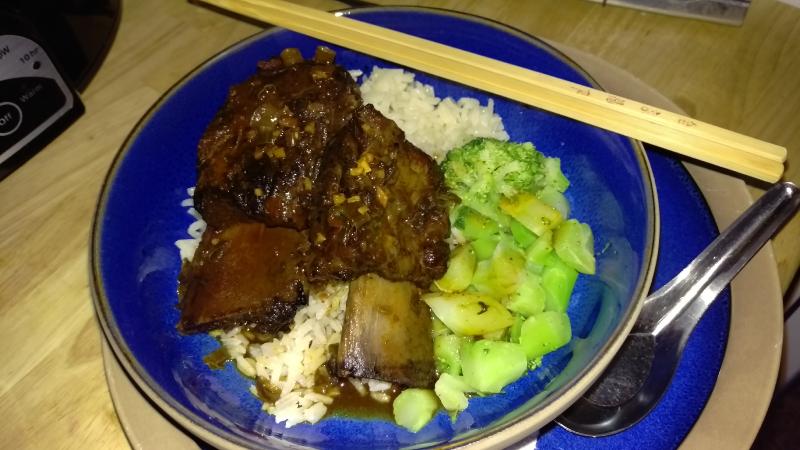 Original Content published on Newsvine 
By T. Fargo
Mon Jun 5, 2017 1:48 PM
Few things say comfort as well as a delicious melting mouthful of savory beef.  I made these beef short ribs over the weekend from a recipe I adapted to contain way less sugar and carbs.  And because it's slow cooked Food Porn, you'll save your energy for other things!  This recipe calls for short ribs, but you could easily swap them out for cubed chuck roast, a lean spoon roast, pork roast or even chicken or turkey.  It's all about a flavor profile I think you'll just love.
Asian Braising Sauce
½ cup chopped scallions (green onions)
2 Tbsp minced ginger
¼ cup sriracha hot sauce
¼ cup rice wine vinegar
¼ cup soy sauce
Juice of two limes
1 or 2 pods of star Anise (substitute: 1 tsp fennel seeds)
1 Tbsp Sambal Oelek
½ cup G. Hughes sugar free BBQ sauce (Substitute: Hoisin)
A little diet cola for deglazing (If Frying - omit if searing on grill)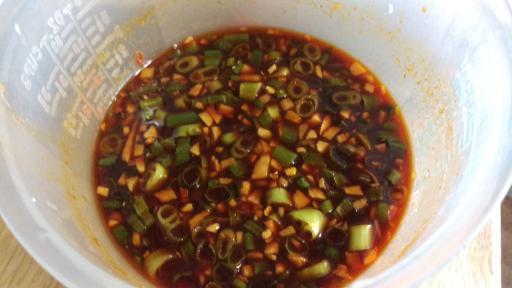 Amazing Braising Sauce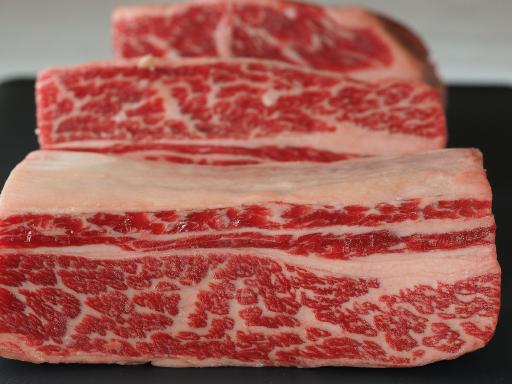 Beefy Beauties
Method
 Trim excess fat from short ribs (or 2-3 Lbs. beef chuck cubed, or other) and season with a little S&P.  Toss in light oil and sear in a hot pan or on the grill.  Work in batches to keep the pan hot.  Add seared meat to 5 qt. slow cooker, deglaze pan with cola and add to the pot as well.  Combine all other ingredients in a 3-4 cup bowl (or similar) and add to the slow cooker.  Cook on low for 8 hours.  Gently remove meat from pot and strain braising liquid into a fat separator.  Pour liquid back over tender meat and serve with rice or riced cauliflower and steamed broccoli.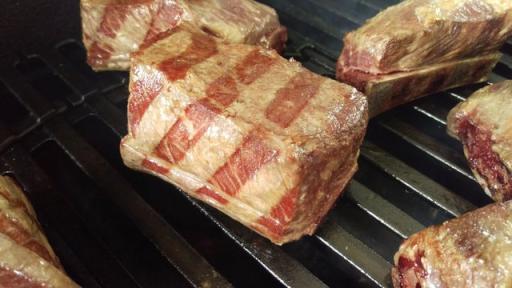 A grill sear...
...or Pan Sear.  It's up to you.
These are so good they'll make a Korean BBQ lover cry tears of joy.  Put some on your head and your tongue will beat your brains out trying to get to it!  After a plate of these you'll forgo dessert to have another plate of these and the aroma is pure intoxication.  I paired mine with a 2014 Federalist Zinfandel, but a sturdy Burgundy or other red will do fine.  Conversely, a Gewürztraminer white or sweet ice wine would also play nice with this dish.  Pornify your slow cooker this week and get those X's and O's you so rightly deserve!!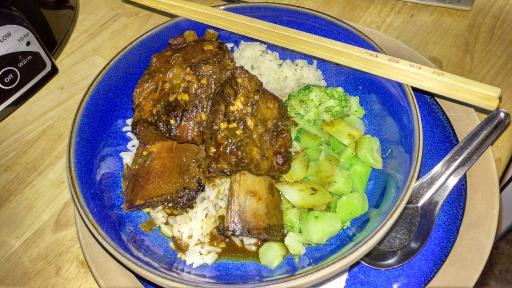 Blue plate.  Yep, it's special.