MBTI (Myers-Briggs) Part V: Which of the 16 MBTI Personality Types Makes the Most Money? Which makes the Least?
Category: News & Politics
Via:
krishna
•
5 years ago
•
65 comments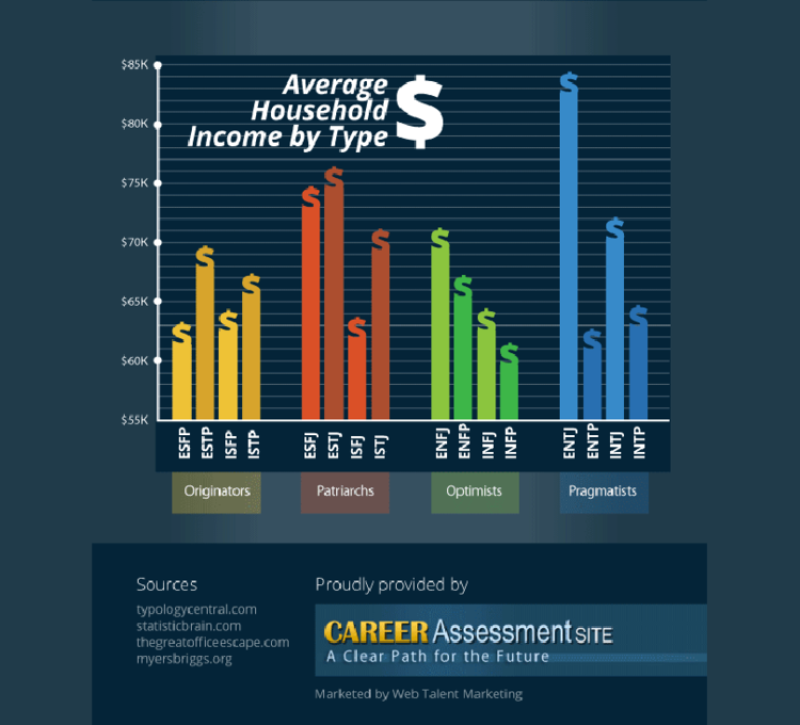 (Of course these are averages for each type-- there will be some individual who vary greatly from the norm):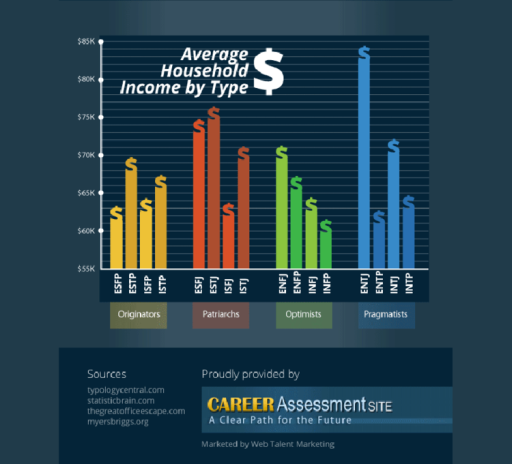 If you don't already know what your personality type is, you can you can take a short answer test to find out:
1.One of the most popular is   16 Personalities.   Take the test, then take a look of the description of your type. Is  it a good description of who you are?
2. I also like the former   Celebrity Types   site. (It just changed its name & format and is now called   IDRlabs.com ). You can take the test  HERE,   and then click on your type. There is a list of famous people of your type, and another list of people of your type in popular culture. In addition, you can click on "Explore this Type" for a lot more information: links to 2 different articles describing each type, 2 videos describing each type, and more. (More info on NT is HERE ).
Or, for a "quickie" type indicator instrument, use this one-- its surprisingly accurate: