What Personality Type Are You? The MBTI ("Myers Briggs Typology Indicator") - PART I of V
Category: History & Sociology
By:
krishna
•
6 years ago
•
300 comments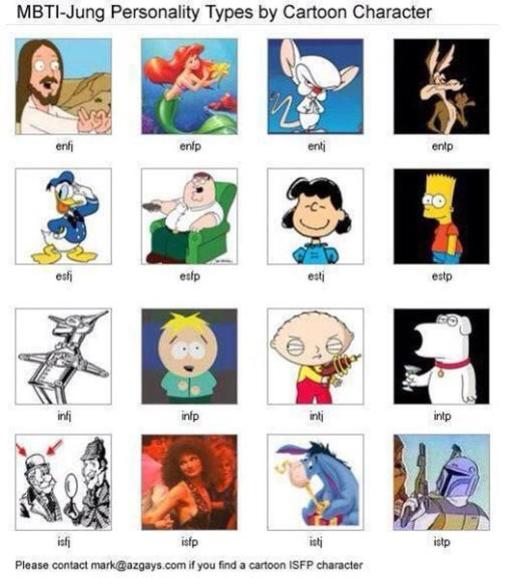 There are various differing theories of personality-- and personality types. One that I find both interesting and useful is The Myers Briggs Type Indicator. A short answer test is used to determine which of 16 types a person is. I was skeptical at first but after I learned more about it I was surprised to find that I did get some very useful insights into my personality.
There are several good sites on the subject, where you can take the test and then read the description of your type. IMO two of the best websites to start with are:
1.One of the most popular is 16 Personalities. Take the test, then take a look of the description of your type. Is  it a good description of who you are?
2. I also like the former Celebrity Types site. (It just changed its name & format and is now called IDRlabs.com ). You can take the test HERE*, and then click on your type. There is a list of famous people of your type, and another list of people of your type in popular culture. In addition, you can click on "Explore this Type" for a lot more information: links to 2 different articles describing each type, 2 videos describing each type, and more.
Note: none of the sixteen types are "better" or "worse" than any other. And there are "good" people and "bad" people in each type-their type describes the style in which they express their wonderful or horrible nature, not whether the type is good or bad.   (Some historical villains may be indicated for your type-- they are listed with a black background.
____________________________________________________
*If (it doesn't start with Q1, hit the back button)
*                *               *   
Here are the other posts in this series:
MBTI (Myers-Briggs) Part II : What Personality Type Are You? NT users' results revealed! (& some other stuff)
MBTI Myers-Briggs Personality Test - Part III: The "Secret" of each personality type
Part IV has just been posted:    Part IV - Are You A Lot Like Celebrities Of Your Type?
Part V: Starts with the topic of MBTI types and money, but the discussion touches on several other topics as well.