Via:
tessylo
•
4 months ago
•
223 comments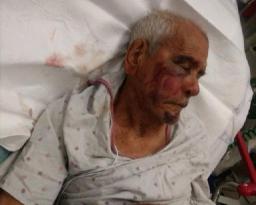 S E E D E D C O N T E N T
U.S.
Woman beats a 91-year-old Mexican man with a brick, tells him to 'go back to your country'
Washington Post
22 hours ago
A Los Angeles Fourth of July fireworks display was just beginning when Erik Mendoza realized his 91-year-old grandfather was missing. Thinking he might have gone for his daily walk, Mendoza wandered around the neighborhood searching for him. What he found was a bloodstained sidewalk. Mendoza, 22, told The Washington Post that Rodolfo Rodriguez, a permanent resident of the United States, had been attacked with a brick and taken to the hospital with a broken cheekbone and two broken ribs. Misbel Borjas, 35, a South Los Angeles resident, saw the assault as it happened. Traffic had slowed Borjas's car at a corner in Willowbrook, Calif., around 7 p.m. on July 4. Rodriguez accidentally bumped into ...
This discussion is locked