A Peking Duck Dinner to Celebrate Our 10th Anniversary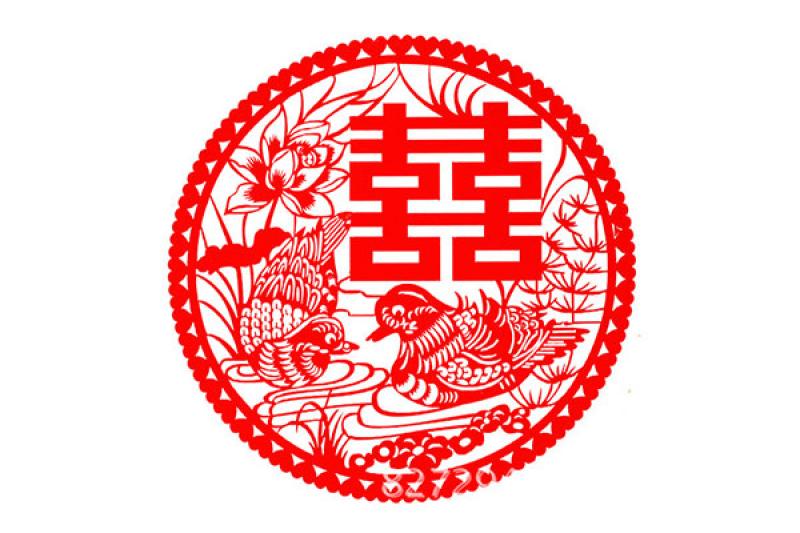 A Peking Duck Dinner to Celebrate Our 10th Anniversary
A photo from December 5th 2008.  It was a legal civil form of wedding with no guests or witnesses, so no need to dress.  Our traditional wedding ceremony followed late in January with guests, a reception, and more formal wear.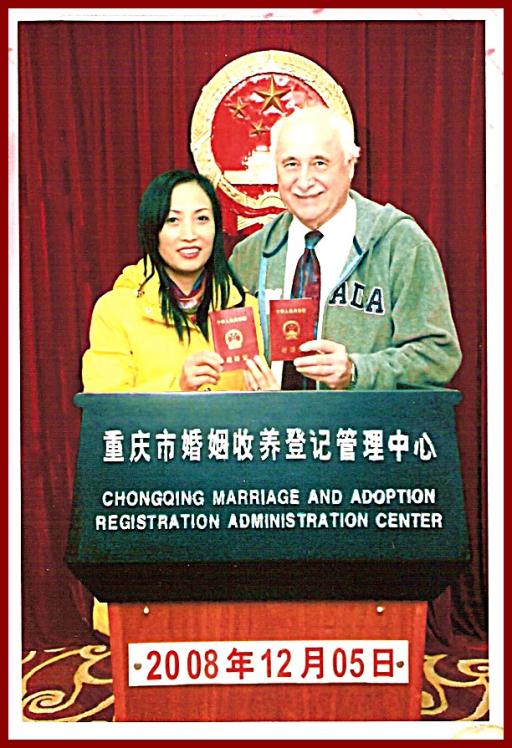 So Wednesday was our 10th Anniversary, which we celebrated by going to a roast duck restaurant a short walk from our home.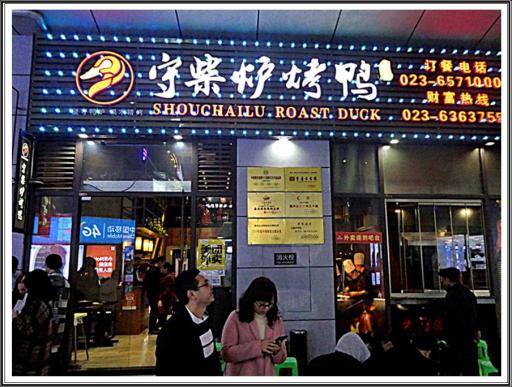 Traditionally a mixture of spices and oils is rubbed on the skin of the duck, and it is hung in an oven over burning logs. Earlier in the day the oven door was open and the ducks hanging, but I didn't have my camera. In these two photos the door is only partly open. The photos were taken through an outdoor window and you can see the reflection of stools that were outside for people waiting for a table.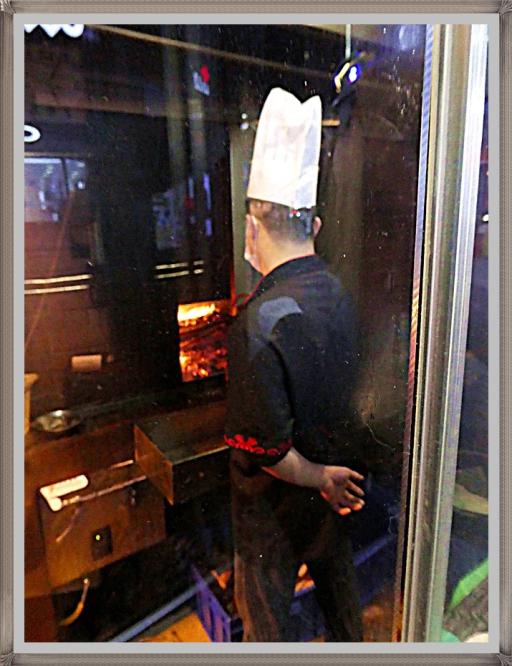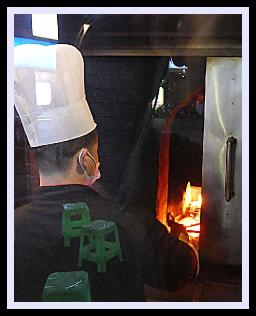 From outside I took this photo of the chefs carving the ducks. In Beijing, the duck was carved beside our table: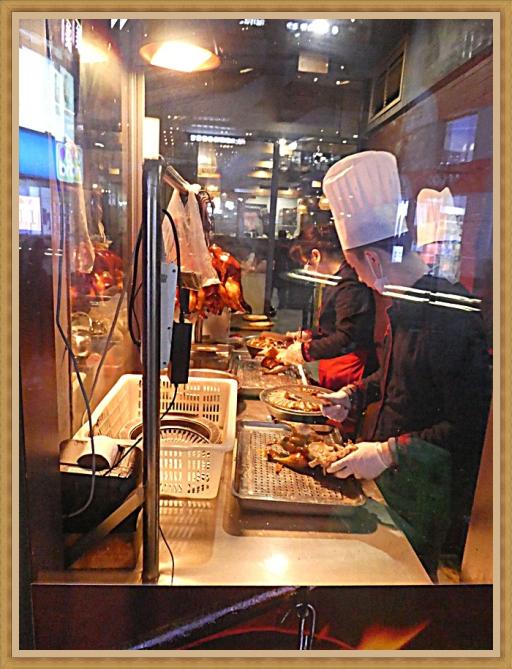 We go into the restaurant - above is a balcony ringing the room with tables. The restaurant was very busy, and we had to wait a half hour for a table.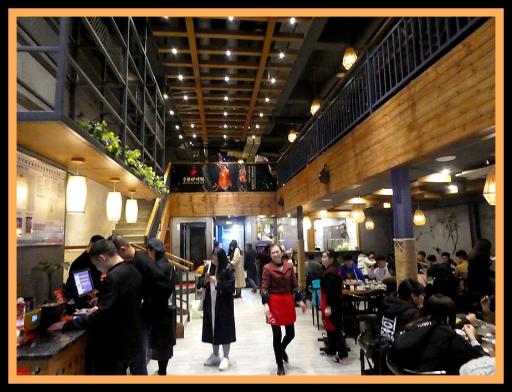 Looking to the right, again we see the chefs carving: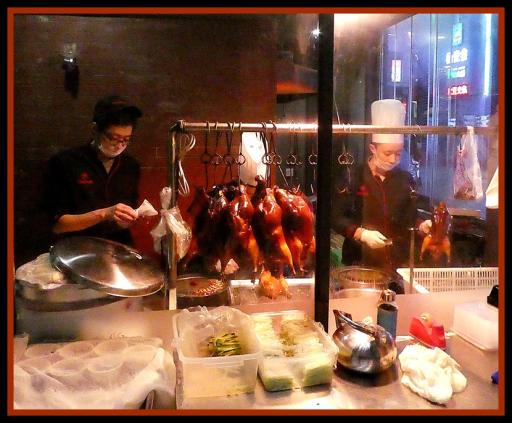 There is a small salad buffet with veggies and sauces: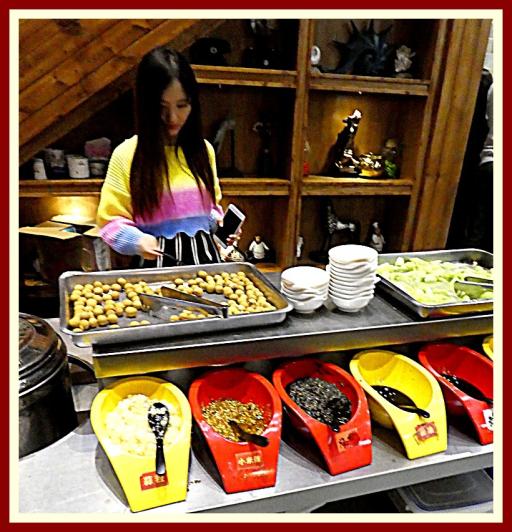 We sit at a table that again differs from tradition as it has a hot pot of boiling duck soup in the centre which thankfully is not very spicy. We had ordered only half a duck, and the slices are spread on a metal plate. You can also see a small dish to the right with round paper-thin pancakes, and between the duck and the soup another dish with slivers of scallions, and a tiny bowl of thick plum sauce. The custom is to make a wrap with the pancake, duck, scallions and sauce, and eat it by hand.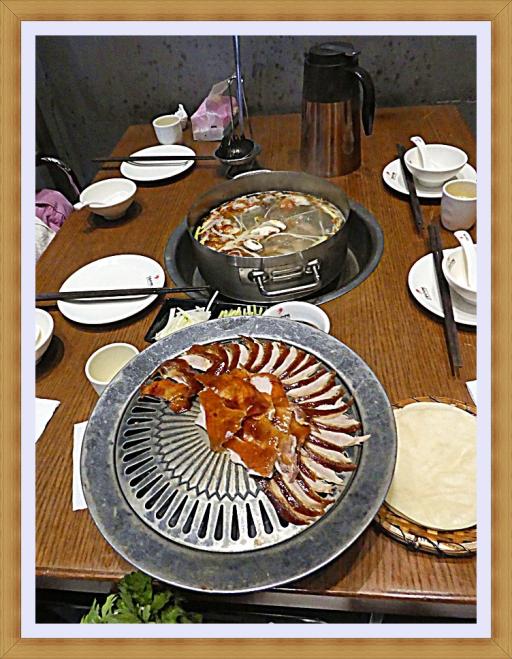 We order various veggies and meatballs to boil in the soup. Other dishes were brought to our table as well, and we drank hot tea.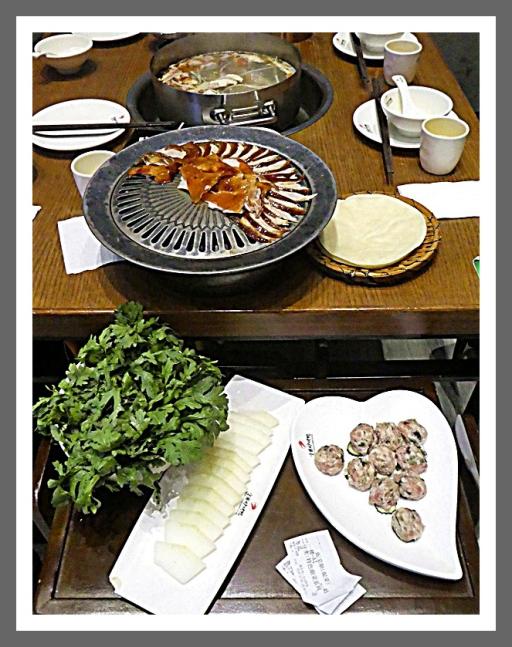 We finished our meal and the bill came right away. We had my wife's mother and niece with us, and the bill for enough food to fill the four of us was 160 Yuan. the equivalent of around US$27. There is no tipping in China.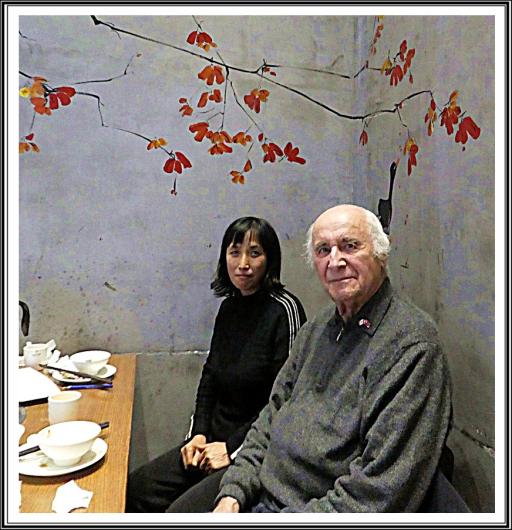 Outside, we walk past trees strung with lights.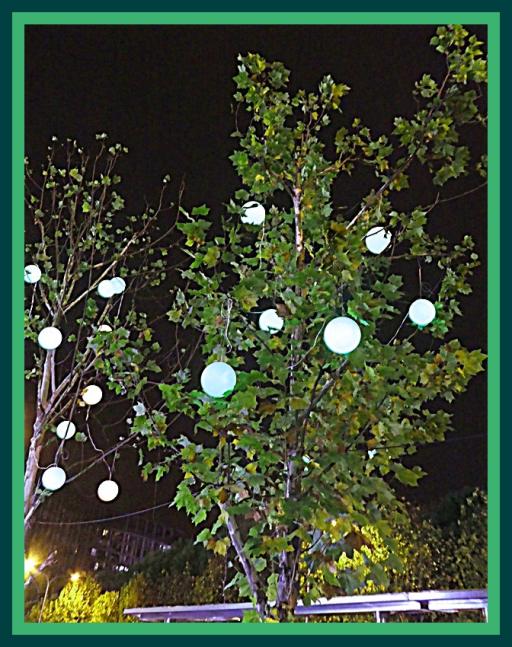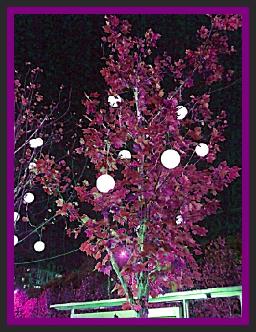 And we come to this structure prematurely celebrating the new year at the corner across from our home.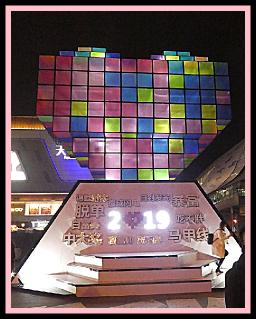 So we had a photo taken of us as a memory.