"I am not gay. I just act that way." - Lindsey Graham, (R) Senator, S.Carolina
CAUTION:  

"Juicy, homo-erotic material scattered among the lies, which may offend the timid!"
           - Jonathan Livingston Pigeon, Author, Publisher of Eat The Press - Do Not Wipe Your Bun With It!

The following transcript was recorded during a Seance conducted with "Miss Linsey Graham", while she was "fiddling" with the Dumpster's junk, taunting him with her sexy wiles, as, the "good, sometimes bad", Jonathan Livingston Pigeon-Poo, "Doctored" tuned into the electro-magnetic vibrations in her head from thousands of miles away.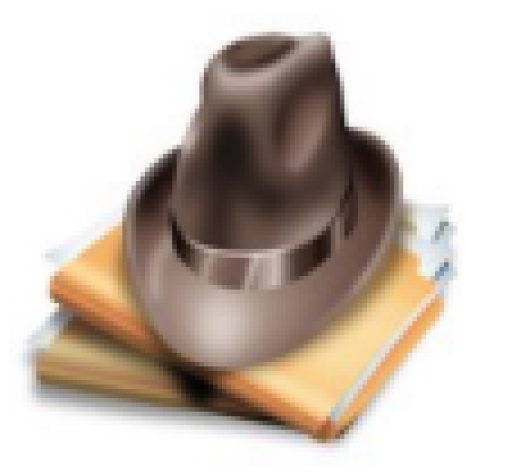 WARNING:   If you are offended by words, but, not deeds, then, you may want to "Fu*k Off"! 

Background information for "Hysterians":

The "original transcript" was transcribed by Kelly Ann Con-Job, "Special Mouth Piece" for the "Illegally Installed, Fake POTUS, real POS, in the Whitehouse", noted Lindsey. 

"It was recorded by hand by the 'Three Blind Mice', in braille for security reasons", she added gleefully.
 
BEWARE :   This tome may sting! Some readers may be well advised to wear rubber gloves. Of course, Horse, you, "masochists", need not.

TRANSCRIPTS, via Psychic Readings , may not be 100% accurate! There are occasional "lumps" in the bed of the reader, which disrupts the transmission requiring an editor's discretion on interpretation. 

So, "Don't Cry For Me Argentina" , you have been forewarned, and foresworn.

The First Transmission:

"Trump and I are getting so close", Miss Lindsey gushed, ecstatic that she was undergoing a Psychic Interview, with the relatively unknown, "Doctored" Jonathan, while the doctored slept (as is his custom when conducting a seance, thousands of miles away in Jesus's tomb. That is why the good "Doctored" is known as " the Sleeping Prophet").

Kelly Ann Con Job, a Whitehouse Advisor to our Fake POTUS, REAL POS in the WH, always is at Trump's bid and call. She was observed piddling during Trump's much needed "Executive Time" with his P.J. bottoms.

Or, as Trump's former Chief of Staff, General John Kelly, referred to it as, "Sucking up to the Orange Beast" (as is her custom) waiting anxiously for "it" to arrive, or, get off the pot, for her "private time" with the Commander-In-Cheap Shots."

"LIES! LIES! LIES", screamed, Senator Lindsey, in his "straight-guy" uniform, (a Trump, tailored-made blue business suit, white shirt, and, red tie, all made in China).

Days later he/she (Lindsey) recanted when the "word" got out about his "cross-dressing", making him very cross; indeed, and he immediately "denied" everything on FOX TV FAUX NEWS, the only network that would allow him to wear a dress.

And, now, back to the "Live" Seance: 

Miss Lindsey confessed that: "The Prez and I take naps in the Oral Office (oh that is so gay) . . . er . . . agh . . . I mean, 'Oval' Office, during his EXECUTIVE TIME, which is most of the time".

Miss Lindsey applied her lipstick, then, rattled on that, "The Dumpster is, after all, 74, overweight and burdened by all of that lying.

"It is enough to wear a body down", she said.

"And, Old Lordy, Honey, that behemoth needs his naps.  I am only too, glad to assist. It's the only Christian thing to do."

Miss Lindsey acknowledged, that by contrast, his/her last political lover, "Senator Mc Cain would never sleep with me. John thought it was to unmilitary."

"Anyway, honey, as I was saying with my thin, pursed lips puckered up. Do you like pursed lips?"

"No!" Lindsey answered her own question.  Then, sweetly smiled mischievously, while staring at my crotch.

Editorial Note: Some SCENES may seem PORNOGRAPHIC. They are!  Prudes should shit-daddle!

"Anywho, you-who , Sweety," Lindsey continued, "it's not KINKY! It's therapy."

Miss Lindsey hotly defended this "peculiar practice" stating, nearly in tears, that, "It is strictly medicinal based on the instructions of the Whitehouse's walking-talking physician, Dr. Ding-A-Ling, an Admiral.

"Everyone that is anyone, honey, knows that that  Hillbilly quack doctor is owned and bought my his Majesty, 'the Donald'. And, furthermore, sworn to say whatever Trump puts in his mouth."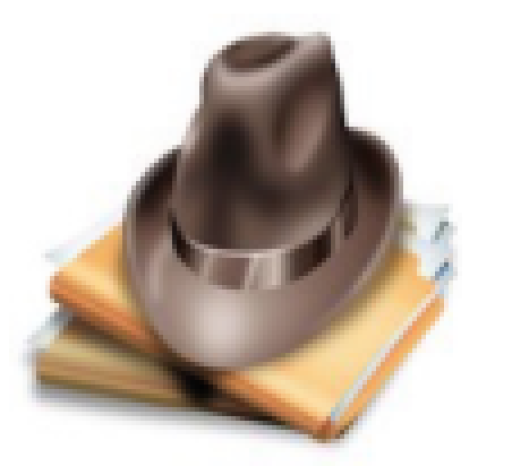 "Melania knows about it," Linsey blurted out. "If that is what you are wondering.

"Melanoma doesn't care. She is too busy 'doing' her former press secretary, honey. You know how 'former Porn Stars' are, don't ya? Bi-sexuals , you know. If you buy them, they are sexual."

"It's nothing kinky", Miss Lindsey hurridly expounded, returning to his narrative, as, he/she  (a former Drag Queen) applied a heavy layer of purple eye-shadow over the pink liner to create her own astonishing look - 'Half Devil - Half She Woman'.

An Aside :  Prince would be proud of her!

Miss Lindsey continued, "I lay my head down to sleep", she whispered seductively, "praying that no one peeks, nor, do bed bugs, I seek. You know Trump has that problem at all of his properties."

Smiling, the former Army officer added, blushing, "I was a poet in college. But, when I joined the Army, as all entitled, rich boys from the South are required to do; they beat that out of me.  I loved those beatings. And miss them."

In a conspiratory manner, Miss Lindsey confided that "Trump had all of the video cameras removed from the Whitehouse, after that embarrassing incident with that big busted, tramp, 'Stormy Daniels'.

"That thing-a-ma-jing", Linsey shouted, "that jiggling, tramp, Ho is nothin' more than an overrated hussy!"

"Doctored" Jonathan LivingstonPigeon, the Sleeping Prophet , halted the seance abruptly to explain to his Motley Crue,  that is:  (several drunken reporters from Eat The Press - Do Not Read It's Press Core , who was, by this time were so bored that they stopped taking notes; mostly took to drinking the "complimentary" cheap wine, as the "Sleeping Prophet" dictated his "live" telepathic seance comments.

Pigeon-Poo, betrayed himself when he admitted that, "She (Miss Lindsey) frightened me a little."

That piqued the interest of his nearly intoxicated Press Corp, and, they obediently commenced to write down the "Doctored" garbled words.

The not-so-good, not-so-bad, Jonathan Livingston Pigeon, a notorious liar, then, revealed that "Miss Lindsey repeatedly claimed that she was 'not gay', over and over again, and again. Suggesting that she definitely is gay, but, doesn't know it"!

This bombshell spilled out of the "Doctored" Poo's mouth during the secretive, much-heralded psychic reading, which is always warmly received in every "gay" community in America, according to numerous Eat The Press's Erection Polls . . . er . . . "Election" Polls.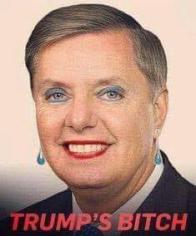 Miss Lindsey, aka, "Trump's Bitch", explained her peculiar situation:  "I just like to relax, like J. Edgar Hoover used to do, decked out in ladies garments. Is that wrong?", asked Miss Lindsey.

I nodded my head "No", prefaced the good "doctored". Adding, "But, my mind was screaming, 'You god d*mn right it is wrong, Bit*h! It is flat arse WRONG!  You ugly, Twisted Sister".  Then, he blew her a kiss!

"However, as a Registered, Card Carrying Coward , I didn't say what was on me mind.  I was raised by my Carrier Pigeon parents to be nice, even when dropping a load on a target's head during rush-hour." (Another unnecessary aside).

"Sometimes", CS interrupted, "too much information is confusing to readers.  You may lose them with detail. After all, we are dealing with a lot of Trump Supporters! Clean it up a little. They are slow!"

Whereupon, Miss Lindsey, slipped seductively, into a, too, tight-fitting thong, surprising everyone with this nose bleeder, "Pence is on the way out, you know," giggled Lindsey.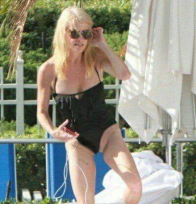 "I am on my way in," she screamed hysterically.

"Do you think I will make a great V.P.?

"McClain thought so. That was our connection. Him, president, me, V.P."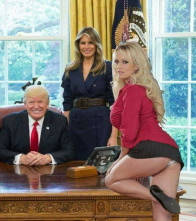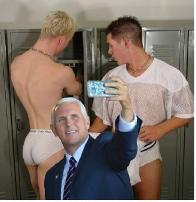 At this juncture, for health reasons, and, because too many readers texted Eat The Press angrily that they were "going to commit suicide" if the author didn't stop with this nonsense"!

On the advice of a boatload of expensive criminal attorneys, it was recommended that the "Psychic Reading" come to an abrupt halt to avoid legal action.  Therefore the telepathic transmissions ceased!

Which was propitious for "Doctored" Pigeon-Poo. His swollen bladder, now, the size of Trump's ego, demanded attention.

Kelly Ann Con-Job, always the accommodator, pulled "the good-bad" Jonathan's behind the doddering doctored, totting his swollen bladder in her "Little Red Wagon".

On the orders of our AREA POLICE COMMISSIONER , "Let's take a breather, here, before we all get sick, or, are catered off to JAIL!

"What say, you'll?"


PUBLISHER'S COMMENT:

Additional installments are CURRENTLY available for SALE for the low, low price of only $2700 per episode, and, a pint of one's Ayrian blood, for those aficionados who appreciate the finer things in "smut", and, will "pay through the nose to get it!" 

The above installment was published by:

"PERVERTS UNITED", a subsidiary of Eat The Press - Do Not Let Your Cat Mess On It!

This tome is now available at all Hutsler Magazine locations, in the seedy section of major metropolitan cities, and, at some really, "crappy" grocery outlets in South Carolina, where residents "love" to read about "Miss Lindsey's Cross-Dressing."

Please, feel free to scrawl your asinine, inane, dumb-butt comments in the appropriate box. Even the hateful, right-wing disgusting ones are appreciated.

If we cannot communicate as adults, we will blow each other . . . er . . . I mean blow up each other . . . as "mentally stunted, horny teenagers might",  and, then China will be King Pin, and we will be once, again, blowing in the wind, without Bob Dylan !

A word to the wise (that would not be anyone working for Eat The Press) "If you want to CLEANSE our BODY POLITICS, we must first: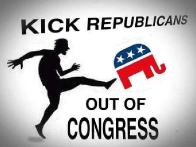 Remember, fellow NewsTalkers.commies , do your part!

Start each day refreshed with, "Your Morning Trump Dump"! 

Don't forget to wipe your Pence. That thing is more TOXIC than your "Trump".

This has been a paid PSA from the not so nice folks at Eat The Press - We Are The ORIGINAL Fake News, not the "REAL NEWS" that our "FAKE POTUS", REAL POS calls, "Fake News!"



As always, this fake communicade will self-destruct in 20 seconds.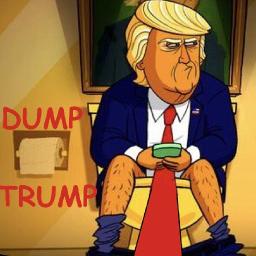 As soon as "the Dumpster" gets off the pot, and, starts smoking it, instead.

Remember, Fellow Left-Leaning Liberals, Too Lazy to Get a Job, always . . . always wash your mind out with a strong antibacterial. Whiskey is good!