Melania's Riveting Speech Set The Tone for the RNC CONVENTION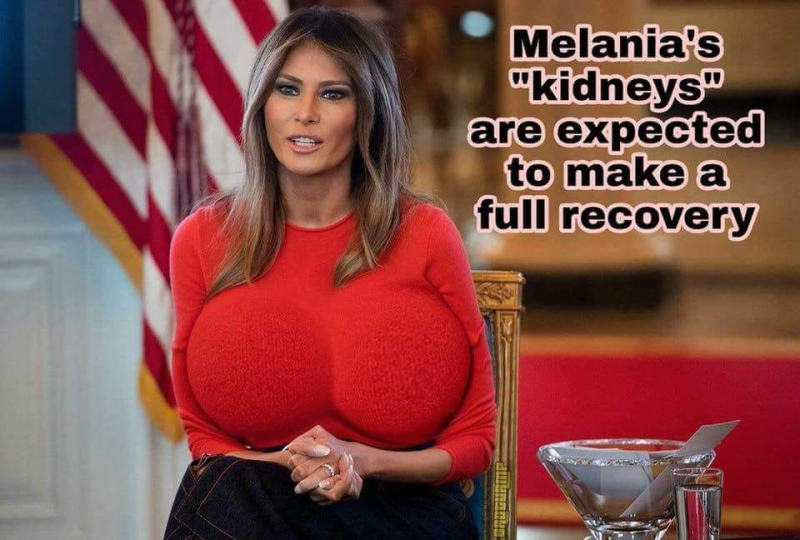 "You can VATCH me, anytime, Jerry Falwell, Jr.! I like da audience! - Melania
CAUTION:   As with all "Classified Reports" from Eat the Press - Do Not Wipe Your Bun With It , this Masterpeice Special Presentation has not been RATED!

Proceed at your own risk!  If you are offended by words, but, not deeds, you may want to slither over to one of those "GOD ELECTED TRUMP PRESIDENT" sites designed exclusively for easily led Marooons!

And, Now, "Live" from the basement of the Washington Monument Another Classless POS:

TAKE-AWAYS FROM THE REPUBLICAN CONVENTION

Melania struck a "live chord" with her young, mostly female audience during her "riveting story of how she over came a flat chest, skinny legs and a crummy Communist background to claw her way to the top of the European PORN INDUSTRY.

What many people, especially "Westerners" do not understand, is that the PORN INDUSTRY in Europe is a ruthless business control by the Russian Mafia. It is highly competitive, and, not easy to ascend to the highest ranks without persistent, ambition, dedication, and a devious plan that often requires "ruthlessness," not "toothlessness!"

"Dat is a No-No," Melanoma explained to her audience of young girls eager to follow in her stilettoes.

"It is NOT who you know. It is who you BL**," she said revealing her trade mark secret!

I did not claw my way to the top on my back,  I did it the smart way...on me knees. That is why I have good plosture to this day, and great white teeth.

"Plastic Surgery is our friend. Get it early and often. Sometimes, Nature needs an assist, as I learned on me all girls Volley Ball team. I wasn't born this beautiful. I had to work at it.

"Remember, no matter how Slavic, Big Nosed, Farm-Hand look you inherited from your dirt poor parent, somewhere in your village or town is a lonely, old semi-rich, nearly senile man who will find a way to pay for your plastic surgeries, even if it means, 'deep sixing his spouse'.

Even in Communist Block countries, your benifactor can qualify for a "Tax Right-Off."

Melania's speech was frequently interrupted by shouts from the audience of "SHOW US YOUR T*TS!

"Show us your t*ts, or we will have you LOCKED UP!"  

It goes without saying that these voracious cheers EMERGED from the roughty, excited men's section of the Evangelicals for Jerry Falwell, Jr. delegation ,and, does not represent all Evangelical men in attendance.

Melania, then, surprised her audience when she brought out Jerry Falwell, Jr., the recently resigned tintular head of the now disgraced, "Jerry, Junior, Fall-Well, Fake Christian University & Stairway To Hell Institute of Shame," with this tintiliziling intro: 

"AND, now ladies and bums, it is my ex-sweeze-it honor to introduce my next husband, JERRY FALWELL, JR.!

"Come on out, Jerry...you  can VATCH me anytime. But, don't touch! Bring your vife . I am a Switch Hitter, too!"

It was an obvious, crass, cheap appeal to the LBGTQ community not in attendence.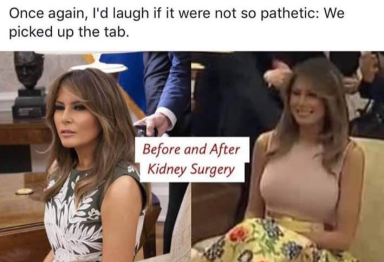 This report, like many of our other slimy, smut covered, pieces of pure disgusting lies was written by our Washington, D.C. reporter, Steve Bunions, currently incarcerated in the NYC jail.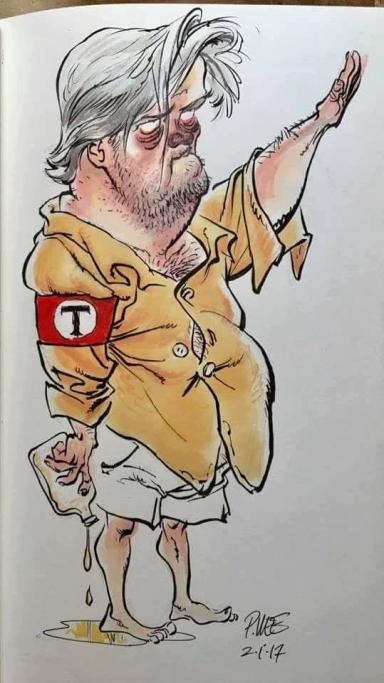 In strict accordance with our Journalistic Code:  " The Public's Right To Know Every Damn Thing About Every Damn Person, Right This Damn Minute; Superseced our Right To Tell The Truth. So, we don't!  We just make SHAT UP.

Send compliments, and, or, MONEY to Eat The Press-Don't Read It! Don't Read Anything, Ignorance Is Bliss % Mildew, Ohio, where there are no jobs, not even Blo* Jobs!

Complaints should be sent to CB, who can read. We can't.