Category: News & Politics
By:
vic-eldred
•
3 weeks ago
•
127 comments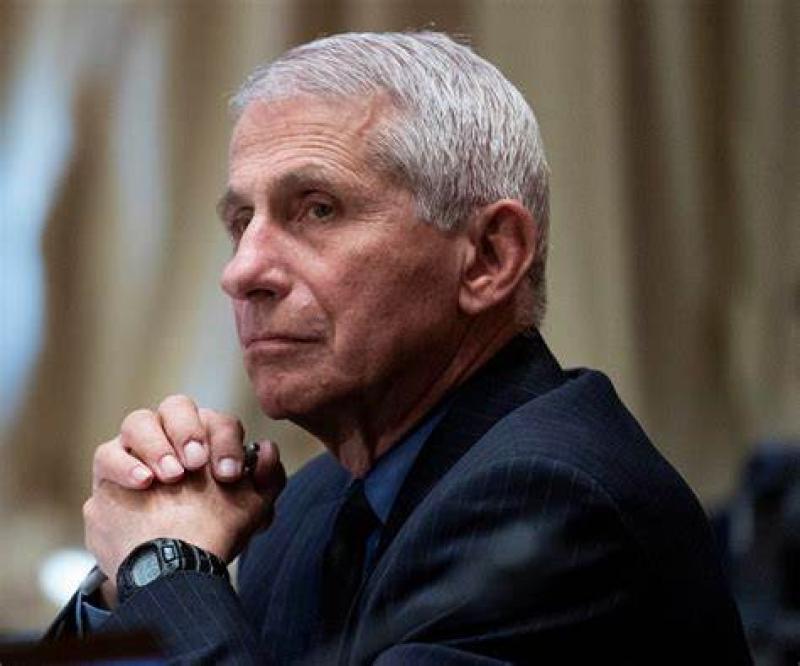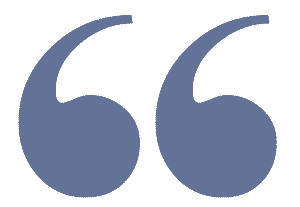 Dr. Fauci: I Trust The Scientists In China, "They Have Been Of Good Faith"
It is now obvious why the discredited msm has backtracked on their claims of only a year ago that the idea of the Coronavirus escaping from the Wuhan Lab was a "conspiracy theory."   What happened you ask?  A FOIA request via Buzzfeed has revealed some interesting e-mails belonging to Dr Fauci. ( AKA the Mother Load) What we are learning is that Dr Fauci was deeply political and often dishonest. He will probably weather the storm as all leftist tools do, but his credibility & reputation are gone forever.

The e-mails reveal Dr Fauci knew of NIH funding for risky experiments in Wuhan. He also speaks to someone promoting a study that would counter the lab theory.

Then Dr Fauci made this statement:

"In a wide-ranging interview with National Geographic  published Monday, Fauci said: "If you look at the evolution of the virus in bats, and what's out there now is very, very strongly leaning toward this [virus] could not have been artificially or deliberately manipulated-the way the mutations have naturally evolved. A number of very qualified evolutionary biologists have said that everything about the stepwise evolution over time strongly indicates that it evolved in nature and then jumped species."

https://abc7chicago.com/coronavirus-origin-conspiracy-theory-fauci-dr-anthony/6152892/

Why was Dr Fauci against the idea of the Wuhan Lab leak?

Because there was no telling how many millions would die from the virus coming from China. How would it look if we were all to find out that Dr Fauci approved US funding of those risky experiments?

Collectively, those e-mails (some were heavily redacted) show that Dr Fauci was extremely concerned that people may find out about such funding: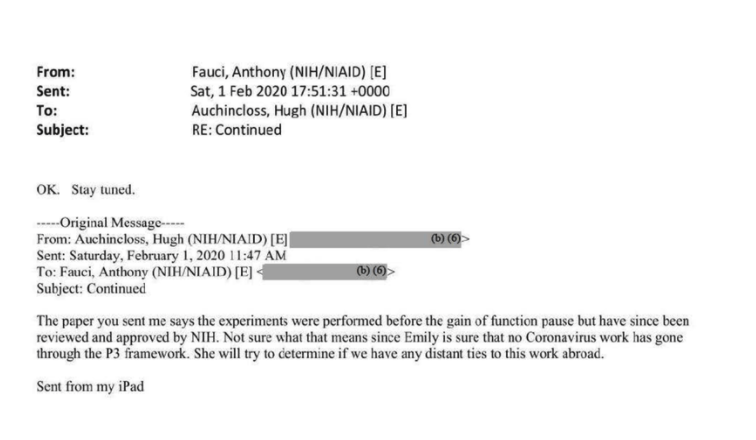 "The U.S. government banned funding for the gain of function research in 2014 but the Wuhan Institute of Virology was still operating and conducting the controversial research using U.S. taxpayer dollars. This funding was funneled  unscrutinized  to the EcoHealth Alliance by the NIAID led by  Fauci  to propel Wuhan studies on bat coronaviruses and allowed NIAID to hide research that they said didn't meet the standard for "gain of function" from the Potential Pandemic Pathogens Control and Oversight Framework review board.
Fauci previously  defended  gain of function research in 2012 and said it might be worth it even if it caused a pandemic.
"In an unlikely but conceivable turn of events, what if that scientist becomes infected with the virus, which leads to an outbreak and ultimately triggers a pandemic?" Fauci wrote. "Scientists working in this field might say — as indeed I have said — that the benefits of such experiments and the resulting knowledge outweigh the risks."
Just last month, Sen. Rand Paul  blasted  Fauci for denying that funding for the Wuhan lab that experimented with bat-based coronaviruses came from his department at the National Institutes of Health.
"Gain of function research, as you know, is juicing up naturally occurring animal viruses to infect humans. To arrive at the truth, the U.S. government should admit that the Wuhan Virology Institute was experimenting to enhance the coronavirus's ability to infect humans," Paul said during the Senate Committee on Health, Education, Labor, and Pensions hearing.
Fauci, however, denied that the super virus creation research by Ralph Baric, a U.S. virologist, and Shi Zhengli at the Wuhan Virology Institute was funded by the National Institutes of Health.
"Senator Paul, with all due respect, you are entirely, entirely, and completely incorrect," Fauci said. "The NIH has not ever and does not now fund gain of function research in the Wuhan Institute of Virology. Dr. Baric does not do gain of function research and if it is, it is according to the guidelines and is being conducted in North Carolina, not in China."
Fauci also denied that the money that was  funneled by  the National Institute of Allergy and Infectious Diseases to nonprofit EcoHealth Alliance "to study  bat-based coronaviruses  in China" including at the Wuhan lab was "gain-of-function."
"If you look at the grant and you look at the progress reports, it is not gain-of-function, despite the fact that people tweet that, they write about it," Fauci said."

https://thefederalist.com/2021/06/02/emails-show-fauci-downplayed-funding-gain-of-function-research-at-wuhan-lab/




E-mails show that Dr Fauci was warned as early as Jan 31, 2020:


"Kristian G. Andersen, a professor in Scripps' Department of Immunology and Microbiology, sent an email with the subject line "Science: Mining coronavirus genomes for clues to the outbreak's origins" to Fauci on the evening of Jan. 31, 2020.
"On a phylogenetic tree the virus looks totally normal and the close clustering with bats suggest that bats serve as the reservoir," Andersen wrote. "The unusual features of the virus make up a really small part of the genome (<0.1%) so one has to look really closely at all the sequences to see that some of the features (potentially) look engineered."

https://www.newsmax.com/politics/fauci-coronavirus-emails-genomic/2021/06/02/id/1023610/


The e-mails prove that Dr Fauci lied under oath before Congress.

Does anyone care to defend him now?