The Day I Met Dr. Martin Luther King
Category: News & Politics
By:
krishna
•
4 months ago
•
60 comments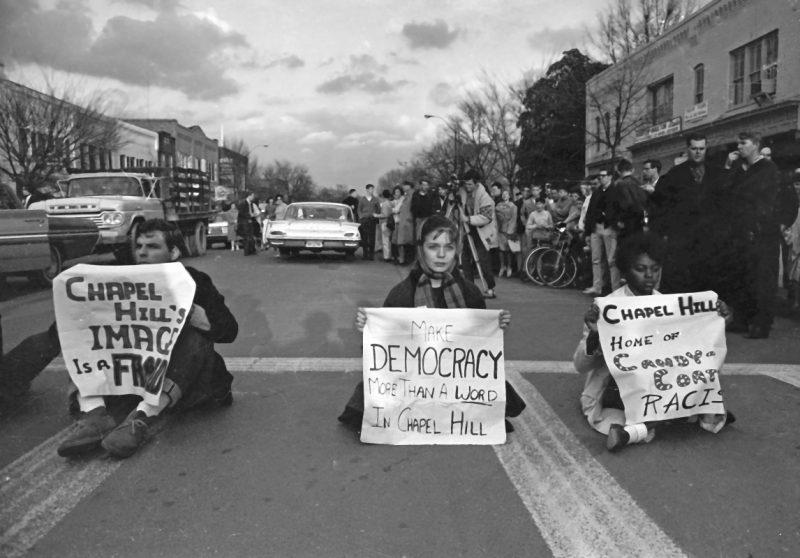 . . . then came a big surprise-- Dr. King himself was scheduled to come to Chapel Hill!
Important Related Articles:
Civil Rights Songs And Speeches
Facts On Boarding Schools (Indian Country Today)
Remembering The Holocaust Is Crucial To Stem The Tide Of Antisemitism Here And Abroad
2022 International Holocaust Remembrance Day Commemoration
General Chronology Of Nazi Violence | Sciences Po Violence De Masse Et Resistance - Reseau De Recherche
(N.B: In the interests of clarity: this is not a seeded article but rather my own personal "sharing" a personal experience)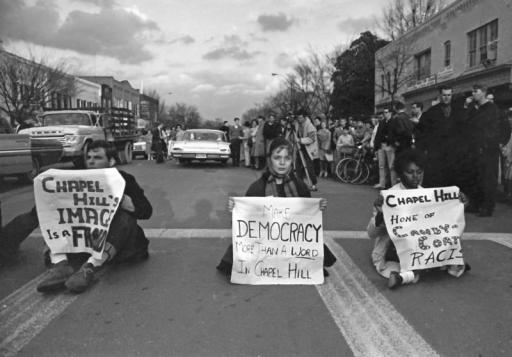 Photo: Jim Wallace's striking coverage of a civil rights demonstration on Franklin Street on February 8, 1964.
Background: A Civil Rights demonstration in the state of North Carolina was a major event in the struggle:
The historic Greensboro sit-in sat a Woolworth's store:
The Greensboro sit-ins were a series of nonviolent protests in February to July 1960, primarily in the Woolworth store—now the International Civil Rights Center and Museum—in Greensboro, North Carolina, which led to the F. W. Woolworth Company department store chain removing its policy of racial segregation in the Southern United States.
While not the first sit-in of the civil rights movement, the Greensboro sit-ins were an instrumental action, and also the best-known sit-ins of the civil rights movement. They are considered a catalyst to the subsequent sit-in movement, in which 70,000 people participated. This sit-in was a contributing factor in the formation of the Student Nonviolent Coordinating Committee.
 A little later In the 60's I was a student (undergrad) at  UNC (The University of North Carolina at Chapel Hill)..My first year was that of a fairly typical freshman-- much of my time was dedicated to trying to see how much beer I could drink in a single day, chasing girls... and try to see if I could get good grades without cracking a textbook
But things changed significantly-- the movement came to Chapel Hill. Every night there were marches  on Franklin Street-- the main street in this  (formerly) lovely college town.  These were also accompanied by sit-ins in stores on Franklin Street  and other nearby shopping areas.. I joined in the marches every evening . . .
Then came a big surprise-- Dr. King himself was scheduled to come to Chapel Hill! He was scheduled to speak at a rally at a "Negro" (IIRC Baptist) Church in Carrboro, a small town abutting Chapel Hill!
I arrived early in order to get a seat in one of the front pews. But the place was still fairly empty. In the front of the church several people were standing in a small circle around Dr. King: a few of our local Civil Rights leaders, and a few of Dr. King's associates.  I was a little nervous about entering the circle (I was well-known by our local leaders, but wondering if it were appropriate to enter a small circle conversing with the great man himself. But I did, and joined in the conversation!
.