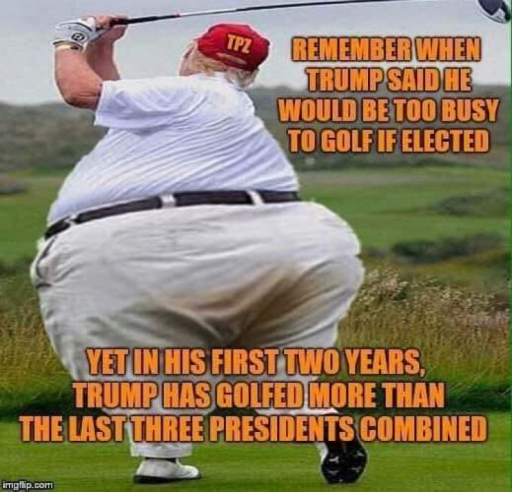 Trump's Best Moments
By: Eat The Press Do Not Read It
•
176 comments
•
3 months ago
"Donald's" BE BEST moments: 1.  "WINDMILLS Cause Cancer!" 2.  "Why Don't We NUKE HURRICANES?" 3.  "I Believe PUTIN!"  4.  "I Am The CHOSEN ONE!"  5.  "I Kown More Than The GENERALS!" 6.  "Epstein is a FUN guy." 7.  "Thought & Prayers." 8.  "FAKE NEWS!" 9.  "Bolton might as well be a DEMOCRAT!" 10. "Grab Them By The PUSSY." What are your favorites Trump "Be Best" moments?...

Trump says his Doral resort will no longer host G-7 after backlash
Via: Sister Mary Agnes Ample Bottom
•
123 comments
•
3 months ago
President Trump on Saturday said the United States would no longer host next year's Group of Seven (G-7) summit at his Doral resort after intense backlash from Democrats, ethics watchdogs and some Republican lawmakers. The reversal came two days after the White House announced that Trump National Doral near Miami would host the gathering of world leaders next June. The decision was widely...