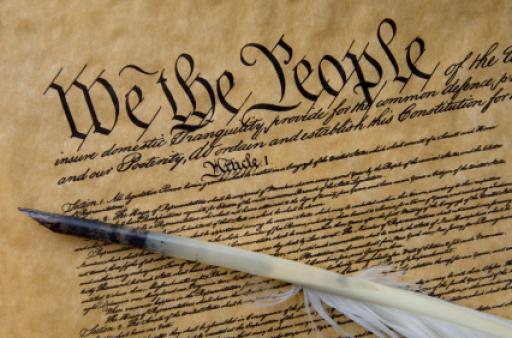 A Collection of Funny Crap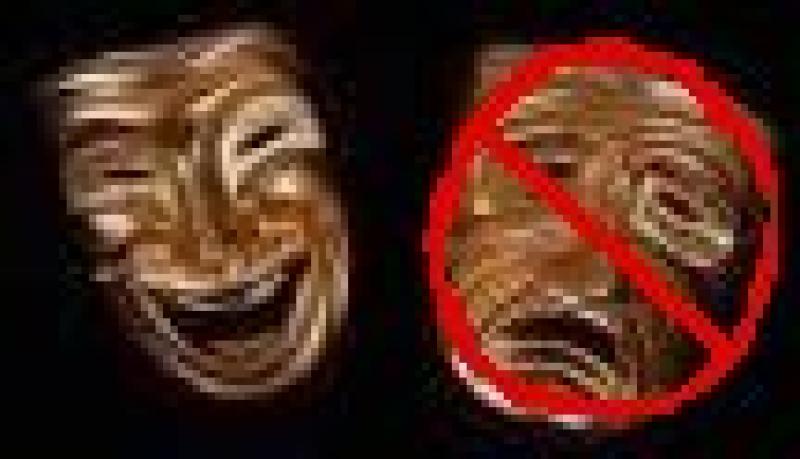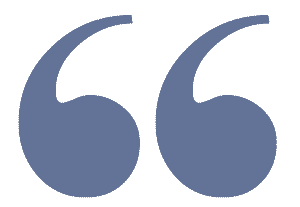 "He who laughs, lasts." - Mary Pettibone Poole
Everyone has a lifetime of humorous stories to tell.  Some weren't all that funny when they happened, but in retrospect....

That is what this blog is all about.  And without any further gilding of the lily, allow me to kick this off with the following:
Weird Science
My most embarrassing moment in high school occurred in the chemistry lab.  As in most institutional labs, the lab equipment was arranged in stations with 4 or 5 rather high stools arranged around each station.  The floor was hard concrete and the stools had four metal legs and a thin hardwood perch. It was as if one were sitting upon a tightly tuned snare drum, which oddly enough sets the tone for the rest of the story.
On my way to class that morning I stopped at Mickey D's for a sausage egg McMuffin which I devoured in less than two bites.  I washed it down with some OJ and a bit of coffee and arrived at my lab early as I was accustomed to doing.  There were a couple others in the room, but not those with whom I would typically associate, so I took a seat toward the back of the lab and settled in for some serious learning.  
As my classmates and friends filtered in I began to feel my breakfast digest.  By the time several of my friends had joined me around my station and the bell had rung signaling the start of class, I was feeling a bit queasy and uncomfortable. Little beads of sweat had formed on my forehead as the pressure built in my intestines. This was not the sort of chemistry I had in mind.  
The room fell silent as the teacher began to speak and just then one of my friends lets loose with a muffled yawn.  For some reason I still cannot fathom, I found that hilarious, but obviously did not want to laugh out loud.  In an attempt to stifle the laugh, I inadvertently set off a chemical chain reaction that has haunted me to this day. The initial release was colossal enough, but it was the long loud reverberation rattling out on that stool like a spirited rendition of The Little Drummer Boy that put the place in motion.  My friends began to scramble, as if for their very lives, as backpacks and stools skittered across the floor.  Nearby stations began to join in the exodus, and people were falling and stumbling away from me in a sort of semi-circular blast pattern not unlike that of a nuclear detonation in the Bikini Atoll.  Some were laughing hysterically, others looked genuinely frightened.  It was a good half hour before the room was finally ventilated and order was restored.  From that point forward I was Legend, but not in the way I had hoped I would be in high school.  I was later selected by my peers as "Most likely to solve the energy crisis".
This was One Cool Cat
Indeed.  Male cats don't mess around, they get straight to the point.  The first cat my wife and I had was a male tabby that showed up at our door step as a kitten with another kitten and a slightly older cat.  He was the most friendly and playful of the bunch so we kept him and gave the other two away after checking with neighbors to see if they belonged to anyone.  He was cute as a kitten with sort of orange and white stripes and was rambunctious to say the least.  We named him Matuszak, in memory of the late great Raider John Matuszak.  
So many funny stories with Matuszak its difficult to know where to start, but here goes:
As a kitten, he got his head stuck in a tall inversely tapered glass trying to lap up the last few drops of milk at the bottom.  A little dish soap and some elbow grease was required to help free him from that predicament.
When friends came over on Sundays to watch football he wouldn't exactly "cuddle" with us on the couch, but rather wanted to be part of the action.  He'd lay across someone's foot waiting to be launched skyward for some aerial acrobatics and would always stomp the landing.  Then he'd return to the same foot, or any nearby foot, for a repeat performance, ALL day!
My brother came to visit one time and picked up Matuszak with his thumbs under his belly and held him aloft in front of his face.  As my brother launched into his high pitched baby talk, "Oh what a cute little kitty...such a cute little kitty cat aren't you...little kitty cat....", Matuszak at lightning speed grabbed my brother by both temples, claws fully extended, pulled my brother's head in even closer and bit him square in the middle of the forehead.  I'm paraphrasing of course, but my brother's response was something to the effect, "Holy shit!....motherfucker! Stupid fucking cat!"  Matuszak did not run away after he was dropped to the floor.  He just sat there looking up at my brother and I swear to Christ he seemed like he was laughing.
We had to go out of town one weekend and couldn't find someone to take care of Matuszak while we were gone.   So we put a big bowl of food, a clean litter box and all of his toys in the bathroom, kissed him goodbye and closed the door. He meowed a couple times but then seemed to be fine playing with his toys, so we were off.  Upon returning home, the first thing we wanted to do was check on our cute little kitty and maybe play with him for a bit.  As the bathroom door slowly opened, it quickly became apparent that Matuszak had not been happy with his weekend accommodations.  His food was everywhere, not a single grain of litter was left in his litter box (nor turds for that matter), the toilet paper roll was empty and shredded paper was everywhere!  Poo and urine were all over the floor and walls, and did I mention that he had shredded the nice wallpaper that was on the wall above the 3' high wainscoting?  How he had managed to reach the heights to which the damage was done baffles us to this day.  But there he sat, in the middle of that mess looking up at us like nothing happened, as if to say "Hey....what's up dudes?"  Then he slowly sauntered out into the hallway.
A Disney Adventure to Remember
Allow me to recount a Disney adventure of epic proportions.  This is entirely true and actually happened during a single trip to Disneyland.  My boys are 3 and 4 I believe at the time and just stoked out of their minds to be visiting Mickey, Minnie and the other amazingly bi-pedal animals in Anaheim California.  
With both boys strapped into their car seats in the back seat of the Explorer we set off on the 7 hour journey to LA.  About a third of the way there my youngest starts screaming as though Mickey himself is gnawing off his leg.  I turn around to see him covering his eyes and thrashing about wildly and yet he is unable to explain his predicament.  I quickly pull over and run around to his side of the car and yank the door open.  His hands are still firmly clamped over his eyes and I manage to pry them apart as my other son stares on in wide-eyed horror.  Somehow the little guy had managed to turn his eyelids inside out and the lashes were tucked up under the lids, likely creating the sensation he so disliked.  I pulled the skin above his eyes up to pop the lids and lashes back into place, but alas that was not the end of that debacle.  He had worked himself up into such a lather that about another 5 miles down the road he projectile vomited his entire breakfast of pancakes and bacon from the back seat, past my wife's head, and I shit you not, on to the windshield.  It was like a scene from The Exorcist, but we cleaned it up while my other son tried valiantly to keep his own chow down.
We arrive late in the afternoon the first day and the boys wear themselves out just running around the Paradise Pier Hotel (gross misnomer by the way) and eating an assortment of fried and sweet foods with Chip and Dale for dinner.  
After a very poor first night of sleep the boys want to go for a dip in the gigantic swimming pool before trudging to the park.  My youngest is paddling around on his Donald Duck floater when all of the sudden his head starts turning red and he gets that "I gotta poop" look on his face.  Before I can wade all the way over to him I see a brown cloud beginning to radiate into the water from his midsection. I grab him, fork lift style in a prone position and dash for the elevator.  The fountain is still coming out of his swim trunks, over my arms, and down my legs.  We finally get back into the room, leaving surprisingly very little in the way of a trail and we get him (and me) cleaned up in the bath tub.  Fun stuff.
Later we head to the park for a very long day and the kids are getting tired.  I hoist the oldest onto my shoulders as his feet are very tired.  He starts to fall asleep and begins to slump over my head when suddenly I feel a warm sensation at the back of my neck and trickling down my spine.  The trickle becomes a gush which becomes a torrent and so that's the way I walked around for the rest of the afternoon and evening.
On the shuttle bus ride back to the hotel of course both kids are out like a light.  I'm holding the oldest in my lap while whispering to my wife what a wonderful adventure this has been.  Suddenly I feel that warm sensation again and I lift my boy up off my lap to discover that the entire front side of my shorts are soaked, and there are golden rivulets running down my legs..  My dignity pretty much lost at this point, I proudly stride into the hotel lobby, other little kids pointing and laughing at the old guy who apparently wet his pants.
All in all though it was so much fun that we did it again a few years later after my daughter was born.
Doody!
My youngest son was so funny when he was little.  I think he hated poop so much that he would hold it in until he just could no longer contain it.  The sight and smell of it really grossed him out I suppose.  Whenever he got quiet and wandered off into a dark corner or just laid down on the floor or sidewalk (usually in a prone position), we knew he was spinning a load of butt laundry.   When his head started turning red, that was the beacon indicating he was at Defcon 1 and we had mere moments to get him on the throne.  Sadly we sometimes didn't make it, and that was no fun for any of us.
My oldest son was somewhat the same, but it was just that he never wanted to stop what he was doing to bother with the inconvenience of dropping a deuce.  At a cabin one year over the holidays he was having so much fun playing with his new toys that he started turtle-heading (or prairie-dogging if you prefer) and I had to carry him fork lift style in a prone position to the bathroom before he clipped it all the way off.  The rest of the evening his mantra was "I need powwwwwda", and he is still teased about that to this day.