The other darling of the left
By:
Vic Eldred
•
5 months ago
•
10 comments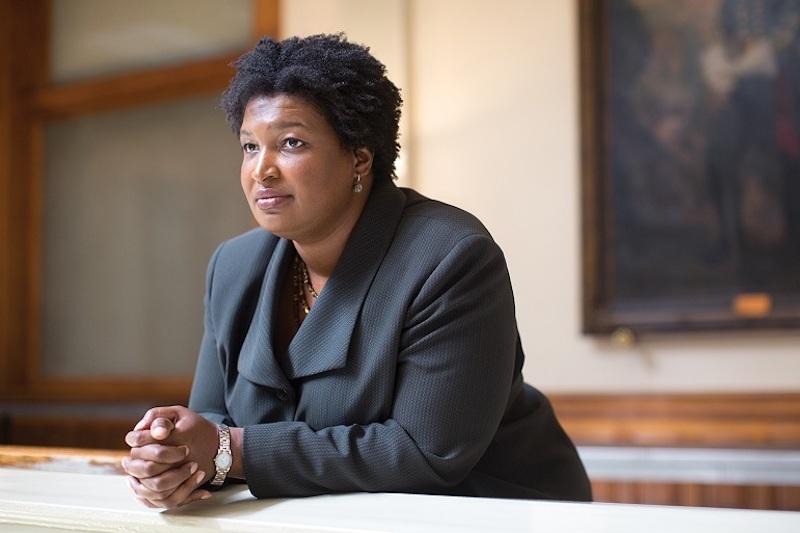 The marginalized did not create identity politics: their identities have been forced on them by dominant groups, and politics is the most effective method of revolt.
It is safe to say that most of America has been introduced to the far left's sweetheart, the newly elected NY rep Alexandria Ocasio-Cortez. We should take note of how the msm has fawned over her, as they did with Barak Obama. While Ms Cortez gets most of the publicity, there is yet another, dare I say much more "intellectual" darling of the left. That would be the loser of the very contentious battle for Governor of Georgia.
Stacey Yvonne Abrams attended Spelman College, the University of Texas at Austin and Yale University. She served as Minority Leader of the Georgia House of Representatives from 2011 to 2017 and was narrowly defeated in a hotly contested race for Governor, in which she never conceded to the victor. That was one of those elections that required a recount via a U.S. District Court Judge. Judge Leigh Martin May (an Obama appointee) ruled that Gwinnett County had somehow violated the Civil Rights Act by rejecting absentee ballots. Evidently May and a few others presumed to know how those votes were cast and the "real" reason the county rejected them. On November 16, every county certified their votes and Kemp still had a 55,000 vote lead, thus with every t crossed and double checked, Kemp became Governor.

Democrats remain bitter about the loss. They considered Ms Abrams a rising star. One who can articulate the party's narrative. Recently, some may recall, that she was chosen by democratic leaders to give the response to the President's State of the Union address. Unfortunately it was a wasted effort. Although her remarks were representative of the lefts philosophy and well delivered, the President had done a masterful job with the speech he gave. CNN & CBS polls gave him high ratings and recently (4 days ago) Rasmussen polls the President now with a 48% approval rating.

https://www.newsmax.com/newsfront/approval-rating-rasmussen-reports-state-of-the-union-presidential-tracking-poll/2019/02/05/id/901336/


Ideology:

It is the ideology which is concerning. On February 1st Ms Abrams issued a written response to Francis Fukuyama in Foreign Affairs:

https://www.foreignaffairs.com/articles/2019-02-01/stacey-abrams-response-to-francis-fukuyama-identity-politics-article

In this article, entitled "Identity Politics Strengthens Democracy" Ms Abrams attempts to prove just that. In her article she declares "The marginalized did not create identity politics: their identities have been forced on them by dominant groups, and politics is the most effective method of revolt.

So, they should revolt and cast their votes against the oppressors? 


Fukuyama's warning:

"Fukuyama also warns that Americans are fragmenting "into segments based on ever-narrower identities, threatening the possibility of deliberation and collective action by society as a whole."

What progressives don't seem to understand is that identity politics may work for a short time. It may have saved Obama in the 2012 election. It may get radical progressives elected in certain precincts, such as San Francisco CA, Oakland CA or Queens NY, (America's underbelly) but ultimately it will have dire consequences for the nation. When a major political party promotes racial animosity and tries to pit every type of minority group against a white majority, it dosen't take long for the white majority to get the message. Then they realize that they get to do it too! Once the white population votes in a bloc against the party of all the special groups & interests, power will then be consolidated in the hands of the majority, but it won't end there.

Real "White Nationalism" will take it's place.