"Like most patriotic Americans, I spent the weekend celebrating the fact that Barack Obama is no longer president of the United States."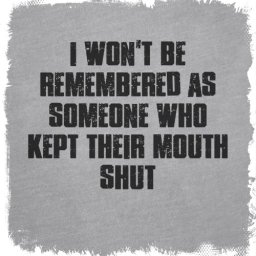 http://www.chicagotribune.com/news/opinion/huppke/ct-scalia-supreme-court-huppke-20160215-story.html
"Like most patriotic Americans, I spent the weekend celebrating the fact that Barack Obama is no longer president of the United States.
Having served out all seven years of his two terms (2 x 4 = 7), he has left the White House, making it available as an Airbnb rental property until a new president is inaugurated in 2017. (Call ahead for special spring break rates!)
Obama's second term ended Saturday after the death of Supreme Court Justice Antonin Scalia. Almost immediately after news of the conservative justice's passing hit the Internet, Republican lawmakers declared Obama a lame duck who could not possibly nominate a replacement.
After all, nothing would dishonor Scalia, who embraced constitutional originalism, more than the president doing what the Constitution originally says he's supposed to do.
Supreme Court Justice Antonin Scalia, the fiery conservative who used a sharp intellect, barbed wit and a zeal for verbal combat to fight against the tide of modern liberalism, has died. 
About an hour after Scalia's death was announced, Senate Majority Leader Mitch McConnell said the vacancy should not be filled until a new president is in office: "The American people should have a voice in the selection of their next Supreme Court Justice."
Granted, 65,915,795 American people voted for Obama to be president for a second term, but that was way back in 2012. Clearly we need some fresh voices. And can we really trust people who voted for Obama?
The other point raised by "libs" and "people who have taken at least a high-school level civics class" is that filling vacancies on the Supreme Court is part of the president's job description.
Sen. Elizabeth Warren, responding to the kerfuffle over Scalia's death, wrote: "Article II Section 2 of the Constitution says the President of the United States nominates justices to the Supreme Court, with the advice and consent of the Senate. I can't find a clause that says '... except when there's a year left in the term of a Democratic President.'"
Well, Sen. Warren, maybe you're just not looking hard enough. I'm pretty sure it's in there.
Besides, there is historical precedent that shows you do not nominate and confirm a Supreme Court justice during an election year. Or as the Supreme Court-monitoring SCOTUSblog reported: "The historical record does not reveal any instances since at least 1900 of the president failing to nominate and/or the Senate failing to confirm a nominee in a presidential election year because of the impending election. In that period, there were several nominations and confirmations of Justices during presidential election years."
OK, maybe that's not the best example, but clearly it would be improper for Obama to nominate a replacement because of his lame-duck status.
The term "lame duck" generally applies to a president serving out his term after his successor has been elected. But in Obama's case, the Republican-led Congress that doesn't like him decides when he becomes a lame duck. (I think that rule is probably in that same part of the Constitution that Elizabeth Warren hasn't found yet.)
The day Scalia died, Obama had 341 days left in office. So a lame-duck president is someone who has at least 341 days left in office.
Had Scalia died 50 days earlier, a lame-duck president would be someone who has 391 days left in office. And if the justice had passed away any time prior to Obama's first inauguration in 2009, Obama would have become the first president to enter office as a lame duck.
Make sense? Of course it doesn't.
And it doesn't matter because nothing that has ever happened matters in this case. Dan Abrams, chief legal affairs anchor for ABC News, said on Sunday: "Justice Scalia's memory for conservatives is so important that this time anything that happened in the past is not particularly relevant to what's happening now."
What matters is that Obama cannot be allowed to choose the next Supreme Court justice, because he'll undoubtedly destroy the country by picking a Muslim-Mexican lesbian Wiccan-priestess marijuana farmer.
I contacted Princeton University historian Kevin M. Kruse via email and asked him to sum up what we're currently seeing. He wrote:
"Basically: The history isn't as cut and dry as Democrats suggest, but it's certainly on Obama's side on balance. The general rule, informal at that, is that a president shouldn't make nominations in last six months of his term — but we're well outside that window. Republicans have every right to block specific nominees, but we've never seen a blanket claim that they just wouldn't consider anyone for nearly a year before."
I only paid attention to the part where he said "the president shouldn't make nominations," so that pretty much confirms the opinions of GOP lawmakers, GOP presidential candidates and probably Ted Nugent.
The evidence is clear: A real president is supposed to nominate people to fill vacancies on the Supreme Court; Obama can't do that because Republicans don't want him to; therefore, Obama is no longer president and the Lincoln Bedroom in the White House is available for only $250/night.
The people (who don't like Obama) have spoken.
And what they say matters more than the 65,915,795 who voted the president into office.
I'm pretty sure that's in the Constitution somewhere too. Keep looking, Sen. Warren."