It's National Submarine Day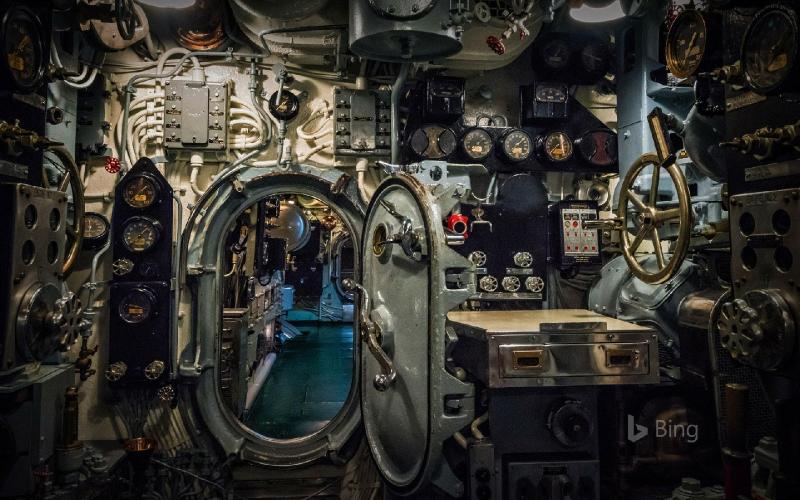 It's National Submarine Day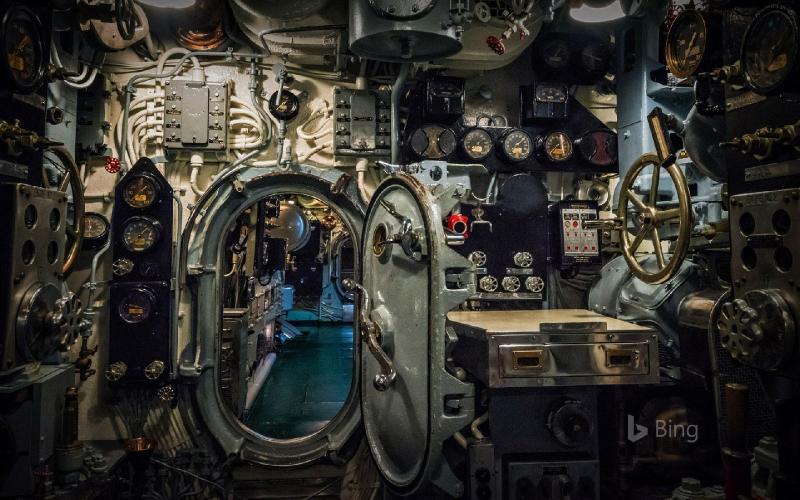 © Warren Weinstein/Getty Images
It is now just before 7 a.m. April 12 where I am, but in America it is 7 p.m. April 11, which is called National Submarine Day.  Every morning when I wake up I first check my emails, and then open Bing, the search site I usually use.  It opens with a different interesting background picture every day.  Today this was the photo, and the description read as follows:



Think deep thoughts




Some of you Navy vets—and fans of '20,000 Leagues Under the Sea,' 'The Hunt for Red October,' or 'Das Boot'—might get a familiar wave of claustrophobia from today's picture. For National Submarine Day, we're in the forward engine room of the USS Drum, a historic US Navy submarine displayed at Battleship Memorial Park in Mobile, Alabama. The Drum was the first deployed of the Gato-class subs—the line of boats that, with variations, made up most of the US submarine force during World War II. Decommissioned shortly after the war, the submarine is now in dry dock and open for public tours.

Submersibles and the US military have a long past together: American revolutionaries deployed the Turtle, an experimental combat sub, in 1776, and the USS Alligator was launched in 1862 as the Navy's first official underwater vessel. But it was on April 11, 1900, that the Navy acquired its first modern submarine, the USS Holland—ushering in the submarine fleet that today consists of more than 60 nuclear-powered boats.






There were also photos of The Drum, this being one of them:
I was once inside an American sub.  Many years ago I took my family on a driving trip along the California coast, and when we were in San Francisco we went to Pier 45, where the USS Pampanito was docked, and we toured it.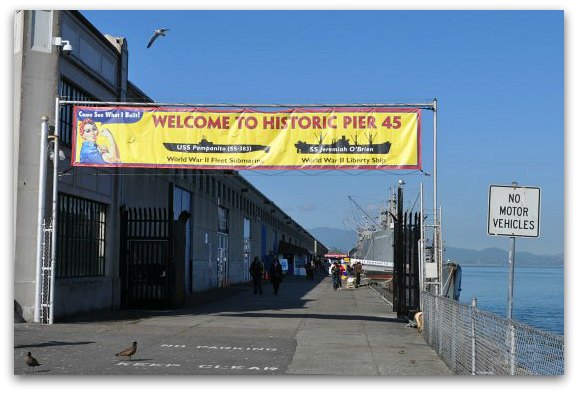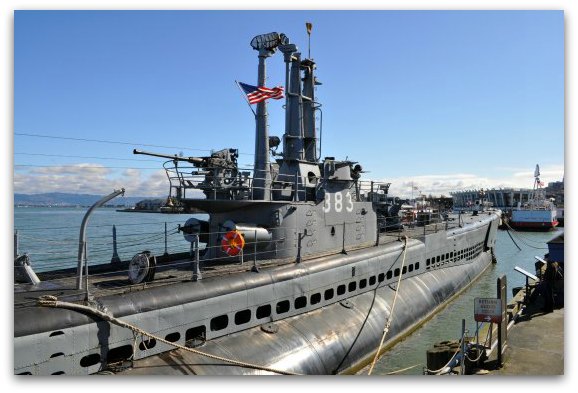 When I first opened Bing, and saw the interior photo of the Drum, the first thing I thought of was the submarine movies I've watched not long ago, such as The Hunt For Red October and Crimson Tide, but I've seen so many other submarine movies over the years, such as On the Beach, Operation Petticoat, Destination Tokyo, 20,000 League Under the Sea, etc etc etc.
I'll bet there are vets on this site who have served on submarines, and if so, I hope they will add a comment about their experiences.