The Mountain Trump Can't Climb - "Once You've Seen It You Can't Unsee It"
Category: Op/Ed
By:
john-russell
•
3 weeks ago
•
9 comments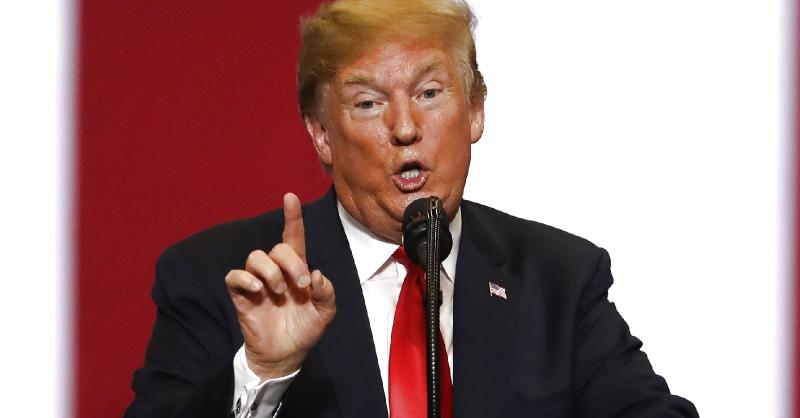 A raft of current polling showed up in my news feed this morning.  In it was a page from the poll aggregator Five Thirty Eight
https://projects.fivethirtyeight.com/polls/president-general/
It shows line after line of both national and swing state polls that show Biden with 7, 8, 9 point leads.  All but one of the few state polls that show a lead for Trump were already solid red states. Of the acknowledged battle ground states only a poll in Florida shows Trump ahead, by 3 pts. 
According to polling at least, Biden has a solid lead. For example Wisconsin is a swing state - yet polling shows Biden ahead 5-9 points depending on the poll. 
How did it come to this, and can Trump turn it around?  It came to this because Americans have seen Trump in action for the past four years, and the majority have been appalled at what they have seen. A majority of Americans think Trump is unfit to hold elective office. 
Can he turn it around?  One supposes nothing is impossible, but Trump's biggest problem is Trump is himself. People instinctively, and by evidence of their eyes and ears, think he is an asshole. Although there are outliers among us who gravitate towards an asshole out of their own anti-social inclinations, most people try and avoid assholes as best they can. 
Trump inadvertently made one fatal mistake - he got elected in 2016, forcing him to spend the next four years as president, and thus illuminating his atrocious character to the American people on a daily basis. Having seen Trump constantly embarrass the United States of America in  ways both big and small, the American voter cannot unsee it. 
It has been obvious from the beginning that Trump had no business being within a thousand miles of the Oval Office, but many voters in 2016 were enthralled by having watched , or heard of, the Apprentice television show where he was the imperious, but wise and articulate, CEO who fired incompetent contestants, and they had seen Trump on late night talk shows for years where the format and editing confined him to sounding like a boastful, but decent, business tycoon. Few voters in 2016 really knew or paid attention to his career of fraud, bankruptcy, using illegal immigrants to tear down a building, his stiffing of hundreds of vendors, his lying to investors about condo occupancy, etc.  Most people knew that Trump had led a racist conspiracy theory known as birtherism against a sitting president, but that was actually a selling point for him for some, the ones who fear America becoming majority minority. 
When Trump eventually took power four years ago, America began to see tantrums, falsehoods, twitter rants, plots and schemes such as the Ukraine scandal , nepotism, cronyism, unprecedented corruption in high level Trump appointees, and a daily barrage of embarrassing behavior from the person "leading" America. 
Trump is losing because he won four years ago and thus spent four years exposing himself. Can't be unseen.