Mixing Native American Culture and Hip Hop
Category: News & Politics
By:
kavika
•
2 weeks ago
•
21 comments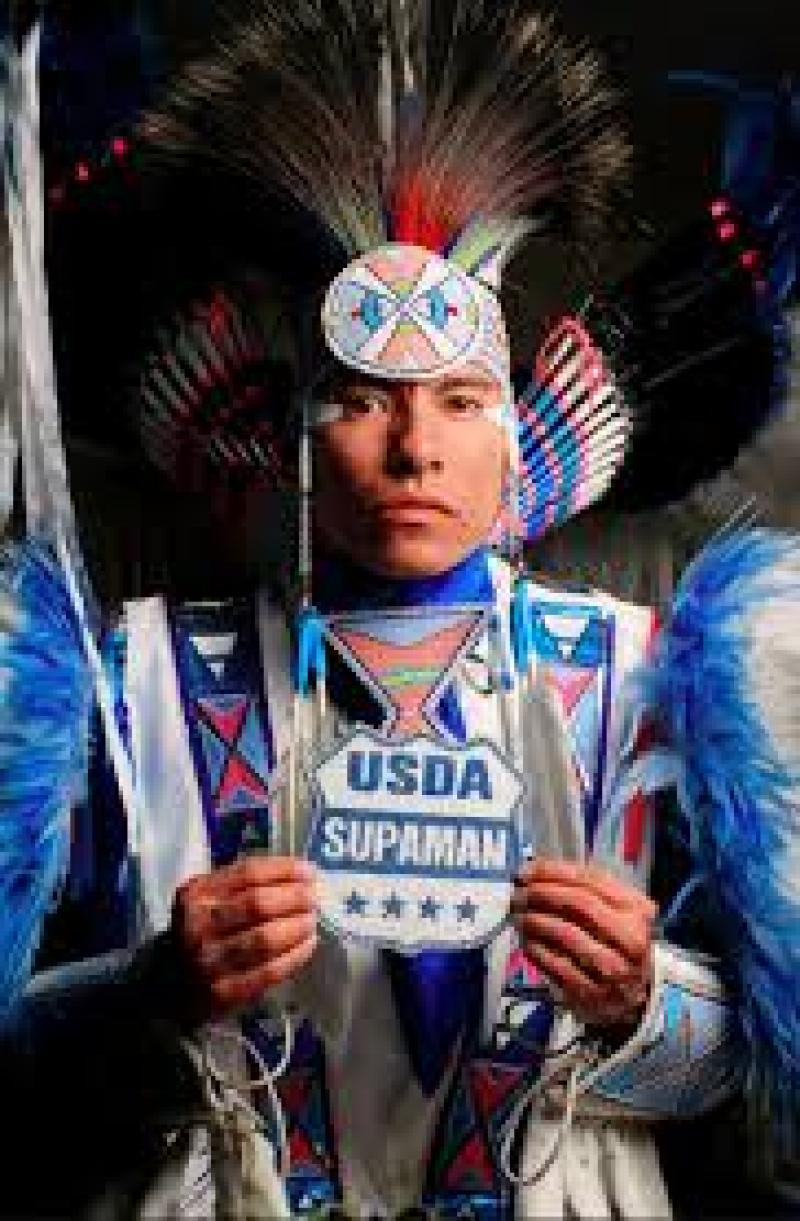 You may not like Hip Hop or know little about Native American culture but an American Indian Hip Hop artist, Supaman has combined the two and it has become quite famous. 
The regalia worn by Supaman is from the "Fancy Dance'' and the regalia worn by Acosia Red Elk is from the Jingle Dance. The historical significance of both dances is quite interesting. 



Perhaps the most well-known or popular of all Native American tribal dance, the fancy dance in fact was not a historical dance of any one tribe. It was created by members of the Ponca tribe in the 1920s and 1930s, in an attempt to preserve their culture and religion. At this time, Native American religious dances were outlawed by the United States and Canadian governments. Traditional dances soon went "underground," to avoid government detection. However, this dance, loosely based on the traditional War Dance, was considered appropriate to be performed for visitors on reservations. It was further made popular by Buffalo Bill in his 'Wild West' shows




This dance is fast-paced, colorful, and highly energetic. The dancer needs to have a lot of stamina and strength to maintain all the extremely athletic movements for an extended period of time. The dance regalia is bold and colorful adding to the impact of this dance. It often includes brightly colored feather bustles and headwear, beaded bodices, leggings, shawls, and moccasins. Beaded cuffs, chokers, earrings, bracelets, and eagle plumes are also worn. Fancy dancers are the most common scene in public pow wows today and it has become a competitive sport in inter-tribal pow wow gatherings. If you have ever been to a pow wow, chances are you have seen dancers perform this particular dance.

The Jingle Dress Dance began with the northern tribe Ojibwe in the early 1900s and became prevalent in the 1920s in Wisconsin and Minnesota in the US, and in Ontario in Canada.

The story is that the dress was first seen in a dream. A medicine man's granddaughter grew sick, and as he slept his spirit guides came to him and told him to make a Jingle dress for her. They said if she danced in it the dress would 

The Jingle dress was made, and the tribe came together to watch her dance. At first, she was too sick to dance alone and so her tribe carried her, but after a little time she was able to dance alone, cured of her sickness.

It's likely that the sickness she was experiencing was a part of the 1918 flue pandemic, which hit the Native American communities hard close to the Great Lakes. This was closely followed by a federal ban on ritual dancing in the 1920s on reservations. The dance has since been not only a dance of healing but also one of pride.

The dance is now performed competitively and in ceremonies by women and girls of all ages.