A New Day ? (redistribution)
Category: Op/Ed
By:
john-russell
•
one month ago
•
88 comments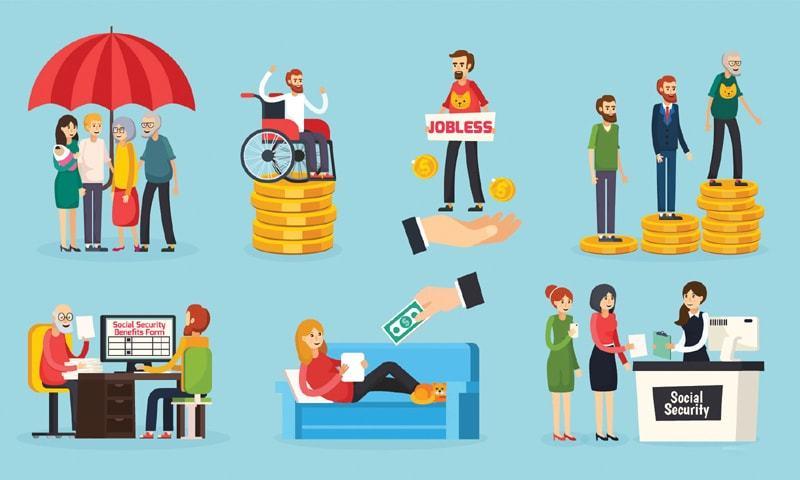 Why are progressives so excited about the 1400 dollar stimulus checks, the extended unemployment benefits, the lowering of the cost of Obamacare, the increased child tax credits , and the (slight) expansion of EITC to apply to single people as well as families? 
Some see this as the foot in the door to universal basic income type payments. There is only one way this will be "real" though. It has to represent a clawing back from the extremely wealthy. In other words it needs to be paid for by the rich. And such programs need to be sustainable. 
This is an "expansion" of the welfare state, but the Democrats have wisely included the middle of the middle class in some of these benefits, families who earn up to 150,000 dollars a year will receive some of the money that is being handed out, albeit less than those lower on the income scale. 
We see our government making an open and concrete step to acknowledge that people in lower classes, the so called "working class" and some in the lower middle class and middle class need more money. 
Of course they should get it by working. But the more money part only comes if it is clawed back from the wealthy. It would be highly preferable to have an economic system where people on the lower to middle ends of the spectrum have higher salaries and those at the top make less. But , short of that, we can get that money from the extremely wealthy through taxation.  That is the next step. 
Our country found out that many many millions of people cannot survive even relatively short periods of no income without massive government help. That is because they don't make enough money. 
The pandemic has brought us to a point where it has become possible to address income and wealth disparities that are way beyond what our society should find acceptable. 
One of the odd assertions about the stimulus payments is that some people are using the money to pay down credit card debt or buy new furniture, or even save it, supposedly proving that they don't "need" the money.  Sorry, people that have a lot of credit card debt "need" the money. That is why they have a lot of credit card debt, because in order to keep up with the Joneses in a completely consumerism driven society they had to use credit cards because they didnt and dont have the cash. Almost all people who can get a credit card will use it to buy a big screen tv , a smartphone, brand name sneakers, brand name groceries, etc, because they is what they see everyone else doing.  Using a stimulus check to pay down credit cards is not an indicator that someone doesnt need the money, it is an indicator that they do. 
This will be an interesting next couple of years.