The Border-Crisis Deniers
Category: News & Politics
Via:
1stwarrior
•
2 weeks ago
•
46 comments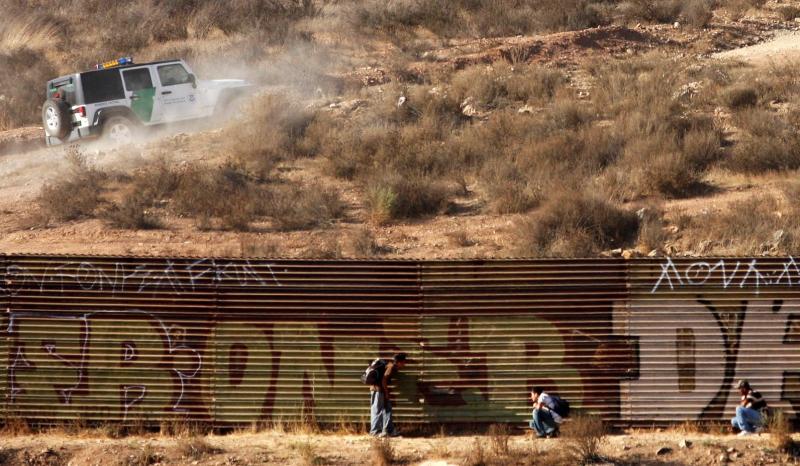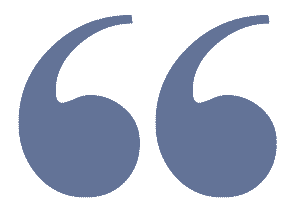 The defenses of Biden's performance at the border are tendentious or dishonest.
S E E D E D C O N T E N T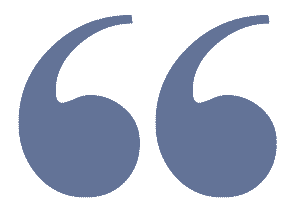 I t   should be perfectly obvious what's happening at the border, but the Biden administration and journalistic allies are denying it all the same.
Homeland Security secretary Alejandro Mayorkas has been leading the way with a haze of misrepresentations.
On Sunday, he said that Title 42, the public-health authority   the Trump administration used   to quickly remove migrants during the pandemic, is largely still in place. "The border is closed," he said. "We are expelling families. We are expelling single adults. And we ' ve made a decision that we will not expel young, vulnerable children."
This is not true. It is a symptom of the crisis at the border that Border Patrol has been overwhelmed and simply releasing people.
According to   Axios , the use of Title 42 has been breaking down more broadly. It reported Department of Homeland Security data showing that just 13 percent of roughly 13,000 family members attempting to cross the U.S. in the week beginning March 14 were returned under Title 42.
Some migrants in the Rio Grande Valley,   per   Axios , are being released without a court date.
By way of blaming Trump for the crisis, Mayorkas said on Sunday, "Please remember something, that President Trump dismantled the orderly, humane and efficient way of allowing children to make their claims under United States law in their home countries. He dismantled the Central American Minors program."
This is preposterous.   An analysis by the Center for Immigration Studies   explains the history. In response to the border crisis on its watch, the Obama administration created the Central American Minors program in 2014 to allow parents in the U.S. to petition for minors in the Northern Triangle to come to the United States. It was of limited use because it required that the parents be legally within the United States (when most parents who would have been interested are here illegally), while the minors had to qualify for refugee status (unlikely, since the Northern Triangle countries, whatever their other failures, generally aren't persecuting people).
The Obama administration tried to make the program more attractive by expanding it in 2016 and working with the United Nations High Commissioner for Refugees to establish something called the Protection Transfer Arrangement (PTA), which sought to process asylum-seekers via Costa Rica.
How useful was all of this? As a report from the Center for Immigration Studies notes, the U.N. evaluated PTA and found in a roughly two-year period just 140 people had been resettled and another 1,885 had been screened out, or had been rejected by a resettling country, or were still awaiting a decision.
There is no way that such programs, which are bureaucratically involved and, if they try to faithfully apply the standards for asylum, will approve only a small percentage of applicants, can possibly stanch the migrant flow. They can't compete with the lure of showing up at the border and being assured entry into the U.S.
Finally, to defend the exemption that Biden created in Title 42 for minors, Mayorkas said, "We will not expel into the Mexican desert, for example, three orphan children whom I saw over the last two weeks. We just won't do that. That's not who we are."
This is a tawdry distortion of what happened under Title 42. Children weren't released back into the desert. They were flown home on government charter flights and handed over to social-service agencies for placement back with their families.
Even if we had wanted simply to push minors back across the border, Mexico had a policy against taking them.
Mayorkas, of course, always insists that there isn't a crisis at the border, and he's getting some back-up, however dubious.
An analysis piece at the   Washington Post   the other day was titled, "There's no migrant 'surge' at the U.S. southern border. Here's the data."   The authors wrote, "We analyzed monthly CBP data from 2012 to now and found no crisis or surge that can be attributed to Biden administration policies."
The article attributed the non-surge at the border to "seasonal changes," plus "a backlog of demand."
It's hard to square this take with Mayorkas himself saying that the U.S. this year will have the biggest surge at the border in two decades.
Clearly, something is going on beyond seasonality (it is true that migration tends to pick up in the spring and then fall off in the summer).
Steve Camarota of the Center for Immigration Studies has been crunching the numbers from Customs and Border Protection.
Per his analysis, there were more than twice as many unaccompanied minors apprehended in January of this year (5,694) than in January 2020 (2,680), prior to the pandemic.
In February, the number of unaccompanied minors, more than 9,000, was higher than it had been in any month since May 2019, when there was a widely acknowledged crisis at the border.
In February of this year, more family units were apprehended at the border, nearly 19,000, than in any month since August 2019.
March isn't finished, but the number for minors is likely to be the highest on record, topping 17,000.
This would exceed the peak of both 2019 and 2014, when roughly 11,000 minors arrived during the highest months of those crises.
Also, apprehension numbers don't capture what happens after the migrants show up at the border. There's a difference between apprehending them and sending them home (what the Trump administration did), and apprehending them and releasing them into the U.S. (what Biden is doing with unaccompanied minors and many family units now).
Do the numbers of apprehensions always increase in January and February, as the   Washington Post   authors suggest? No.
In January and February 2017, the numbers of unaccompanied minors and family units markedly declined from the end of 2016 (this was a function of the so-called Trump effect — fear that Trump would ferociously enforce the laws).
And in January and February 2018, they ticked down some from the end of the prior year.
What in particular happened in January and February of this year that might have made numbers jump so high? Joe Biden became president promising a new approach at the border and blew holes in the system Trump had created.
There was clearly a "Biden effect," where people expected the new president to welcome them to the U.S.
The president of Mexico, Andrés Manuel López Obrador, has noted this. "Expectations were created," he has said, "that with the Government of President Biden there would be a better treatment of migrants. And this has caused Central American migrants, and also from our country, wanting to cross the border thinking that it is easier to do so."
And then Biden implemented an exemption in Title 42 for minors that common sense and experience suggest would create an incentive for more minors to come — exactly what has happened.
Reasonable people can disagree about immigration policy, but there can be no doubt that we are experiencing a crisis at the border, and one of Joe Biden's making.