Nirvana hit with child sexual exploitation lawsuit over naked baby photo on Nevermind album | Stuff.co.nz
Category: News & Politics
Via:
hal-a-lujah
•
3 weeks ago
•
27 comments
By:
Abel Shifferaw (Stuff)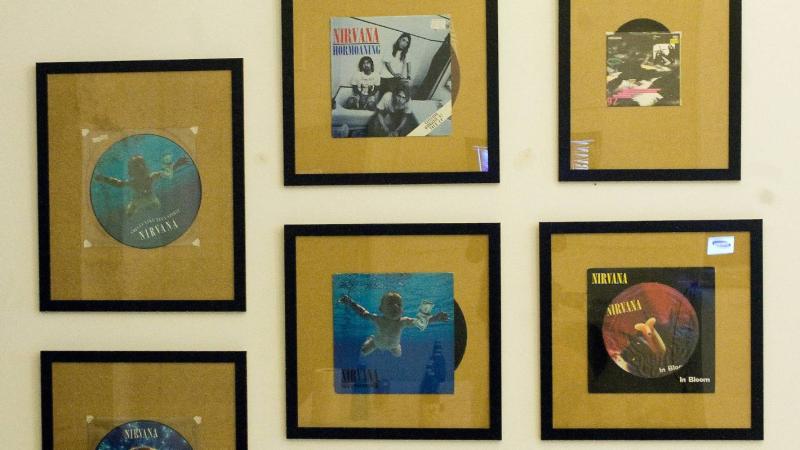 The naked baby that was featured on Nirvana's 1991 album Nevermind is now grown up and suing the band and Kurt Cobain's estate for child sexual exploitation.
S E E D E D C O N T E N T
The surviving members of the band Nirvana and Kurt Cobain's estate are being sued over their 1991 album Nevermind.
Spencer Elden, the man who was featured on the album's artwork when he was a baby, is suing for child sexual exploitation and is looking to be awarded US$150,000 (NZ$216,000) in damages, TMZ and Pitchforkreport. The lawsuit also lists Geffen Records, Warner Records, and photographer Kirk Weddle.
As you might recall, the iconic album cover features a naked 4-month-old Elden in a swimming pool.
In the suit, Elden claims that his legal guardians never signed documents "authorizing the use of any images of Spencer or of his likeness, and certainly not of commercial child pornography depicting him."
Elden, who has "Nevermind" tattooed on his chest, also argues in the suit that the band "reproduced child pornography depicting Spencer knowing and intending that it would be distributed internationally and that they would receive value from such widespread worldwide distribution."
Elden went on to argue that they "failed to take reasonable steps to protect Spencer and prevent his widespread sexual exploitation and image trafficking" and as a result he "has suffered and will continue to suffer lifelong damages".
In addition to the US$150,000, the suit requests that "attorney's fees and other litigation costs reasonably incurred" also be covered.
"It's f.... up," Elden previously said in a 2016 interview with GQ Australia. "I'm pissed off about it, to be honest".
Elsewhere in the same interview Elden compared the experience of being featured on the album's cover to "that dream where you go to school without your clothes on".