Category: News & Politics
By:
vic-eldred
•
one month ago
•
65 comments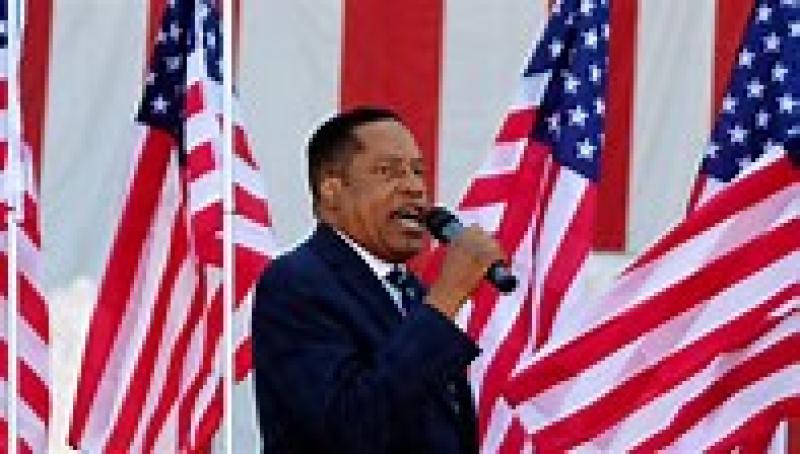 At 14 to 16 years of age, David volunteered to fight the giant using only a sling. With great accuracy, the teenager killed Goliath with a single rock.
David and Goliath was a Bible tale of an underdog defeating an unbeatable adversary. Today in California Larry Elder will face a truly uphill battle against all the power of the great CA democratic machine in what has become ground zero for the democratic party. The polls will open in California in a few hours. More than 8 million ballots have been returned and accepted.

How bad is it? 

Not only have the CA Teacher's Union and CA public sector unions donated heavily to Newsom, but last month Californians got a $600 check that went out on August 27th and another batch will be hitting bank accounts on September 17th.  Some call it buying votes. Some say it's a democrat specialty. In the past few weeks a string of national democratic celebrities have visited the state in order to endorse governor Newsom, the uber progressive governor who was a leading advocate for LGBT rights, same-sex marriage, immigrant rights, universal health care, gun control, a minimum wage and the legalization of Cannabis. The state has suffered through a housing and homelessness crises, rising crime rates, wildfires and high taxes and middle class flight, yet it was covid, above all else that defined the tenure of Gavin Newsom.  First, with Californians locked down, he was caught maskless with political allies at the French Laundry in Napa. A mistake that helped the recall gain momentum. Second, he pulled his kids from a summer camp after a picture circulated of his 10-year-old son indoors without a mask. Then he sold his home for a cool  $5.9 million.

While Ender has focused on the disaster that California has become and the serious issues now facing it, Newsom has made the election a national contest. What Newsom is asking Californians to do is ignore their local problems and focus on what it would mean to the national democratic party if California suddenly had a Republican governor.  It's an argument that could only appeal to progressives. It is to them he speaks when he says things like: "I say he's even more extreme than Trump."  By the end of August, Newsom had reeled in huge donations from unions, Silicon Valley, and Hollywood. According to recent polls Newsom seems like a safe bet to hold onto the governorship of America's biggest Democratic stronghold.

Today's voting will tell the tale.

Larry Elder needs a high turnout and then maybe he might be able to do what David once did...with only a sling.