The hits just keep on coming: The Week in Review
Category: News & Politics
By:
vic-eldred
•
one month ago
•
78 comments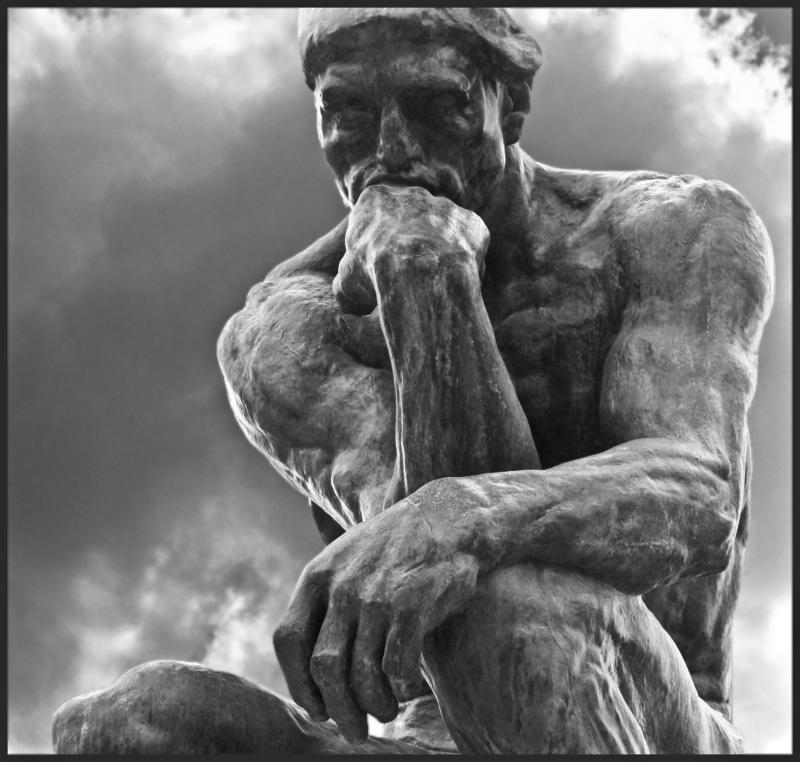 "I have great confidence in Gen. Milley
It's been another bad week for Joe Biden. Some seem to think that his most recent embarrasment, (his woke General) might just be a distraction from Biden's ongoing problems in Afghanistan and along the southern border and with controlling covid. It was the week that Bob Woodward put the spotlight on General Milley for his words and deeds during the final months of the Trump administration. Serious allegations have been made via Woodward's new book "Peril." Most serious were the secret calls Milley made to his Chinese counterpart. Next Tuesday we may get answers from Milley himself. We got none from our beleaguered president.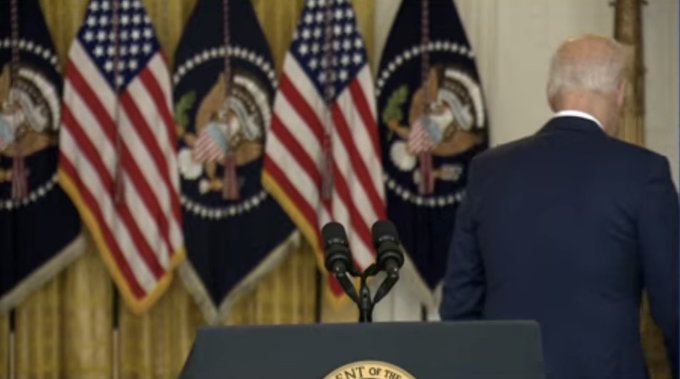 Next in importance would be the story that the msm has refused to cover - the crisis along the southern border. The border patrol and facilities used by the border patrol are currently so overwhelmed that migrants have created their own encampment under a Texas border bridge. There are an estimated 8,000 waiting there for the border patrol to pick them up. Drone footage shot by Fox News shows the sea of migrants, the majority from Haiti, under the International Bridge in Del Rio, Texas. The FAA even banned the drones over the southern border claiming safety concerns. The more obvious reason was to cover up the truth of a wide open border.

It was also the week that saw Biden's Secretary of State, Antony Blinken facing aggressive questions from Republicans and some democrats over the Biden administration's atrocious handling of the Afghanistan withdrawl. "Secretary Blinken just acknowledged the Taliban has blocked charter flights out of Afghanistan, with Americans still there trying to get out. We're in a hostage crisis . "And today Joe Biden is campaigning in California," former White House chief of staff Mark Meadows wrote on Twitter. 

And of course, it came as a surprise to nobody that democrats found a way to keep Gavin Newsom in office for another year. We also found Biden and/or his handlers trying to drive the science (the FDA) on a booster shot. "Science" struck back: The average person doesn't need a COVID-19 booster yet, an international group of scientists — including two top U.S. regulators — wrote Monday in a scientific journal.
https://abcnews.go.com/Technology/wireStory/fda-experts-group-opposing-us-booster-shot-plan-79992033

Today (Friday, September 17) Influential government advisers will discuss if there's enough proof that a booster dose of Pfizer's COVID-19 vaccine is safe and effective — the first step toward deciding which Americans need one and when.

We even got a bit of information from the Durham investigation. A member of the Clinton campaign lied to the FBI and tried to manipulate an all too willing FBI into investigating the Trump campaign. Although it was an important development in the probe into the origins of the FBI's investigation into connections between the Trump campaign and Russia, it isn't necessarily key to the actual origins of the Russia investigation. This indictment had to come quickly because of the statute of limitations.

W ednesday we had the spectacle of "the commander-in-chief" telling reporters that he was "happy to take questions" before having his microphone and camera feed cut off.

The negotiations between democrats over the $3.5 Trillion dollar "Infrastructure" bill have continued to drag on. The longer the better I say.

Finally there is a story of a missing 22 year old woman which has gripped the country. The search for Gabby Petito continues as her family and loved ones become more and more agitated with no help from Petito's fiancé Brian Laundrie, or his family. 


What have we learned:

First we learned that "woke" Generals don't have to resign or be Court-Martialed when they get caught up in serious scandals. I guess we already knew that. We also learned that AOC is willing to kill the bipartisan infrastructure bill if she doesn't get approval for the second bill. We learned that some here think that if one is not a Marxist professor, then one must be a Capitalist professor. We also learned than when certain Senators say something, they are to be taken at their word. When John McCain said that he couldn't vote for an imortant piece of legislation, that had all of the Trump administration's future legislation tied to it, because as he put it "the 'replace' part was utterly absent from the bill - we must believe him!  It wasn't because he hated Donald Trump. No, it was simply because of that pesky replace part. Every Republican knew that if that bill wasn't passed on that day, it never would. Most important of all, we recently learned that amnesty for millions of illegal aliens was tucked into the "infrastructure bill."


Another week of the Biden presidency is now in the books. Let us see what next week brings for the American people.