The Most Beautiful Horse Racing Track In America Is About To Be Closed Forever
Category: Sports
By:
john-russell
•
3 weeks ago
•
12 comments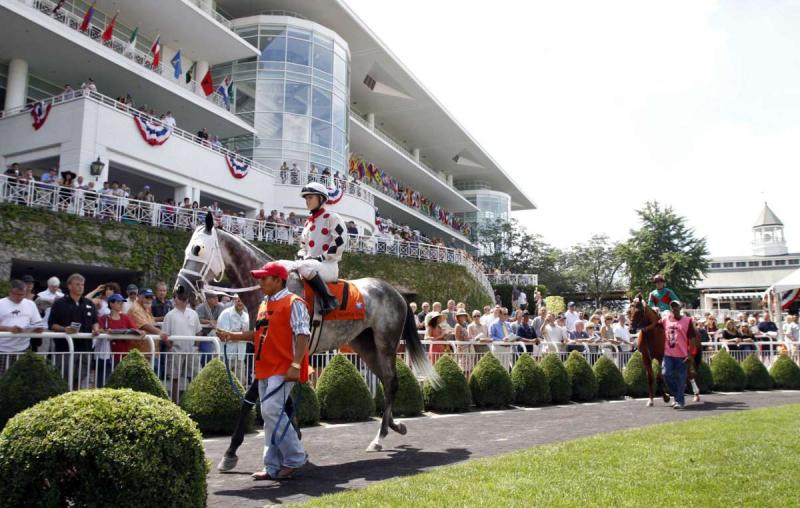 Arlington Park in Arlington Heights, a suburb of Chicago will run its last race late Saturday afternoon. It is the victim of corporate greed. Churchill Downs Inc. the company that bought Arlington Park some years ago has decided to sell the land the track sits on for "development."  In the likelihood that the track will be torn down by next spring when the next racing season for Arlington would start, the track did not apply for 2022 racing dates.  The track never failed, but the lack of casino games which so many other tracks now use to raise their racing purse values has put Arlington at a competitive disadvantage in attracting more horse to race there.  Churchill Downs refused to allow casino games at Arlington because they own a casino in the same general geographic area and said Arlington would be competition to their other property.
In any case , the nicest race track in America has hours to live.
=========================================
The Top 10 Horse Racing Tracks In America
Arlington Park, Illinois. This picturesque turf race course lies in the suburbs of Chicago and is renowned for its natural beauty.
https://turfnsport.com/top-10-horse-racing-tracks-america/#:~:text=The%20Top%2010%20Horse%20Racing%20Tracks%20In%20America,is%20one%20of%20America%E2%80%99s%20most%20picturesque%20race%20tracks .
Which is the nicest race track in America?
Located in suburban Chicago, the Arlington Park grandstand, which was rebuilt after a 1985 fire, is probably the nicest of any race track in America. The summer racing isn't on a par with Del Mar or Saratoga, but the fields are full and a good turf course and one-mile chute on the dirt track make for interesting racing.