"Christian" Web Site Filled With Anti-Vaccine Stories
Category: News & Politics
By:
john-russell
•
2 months ago
•
44 comments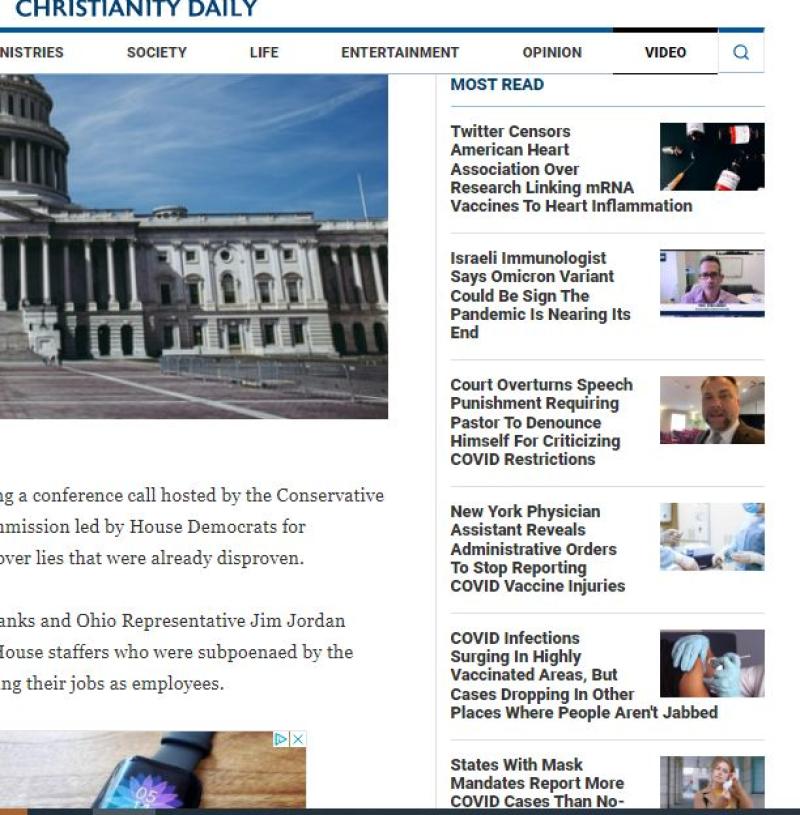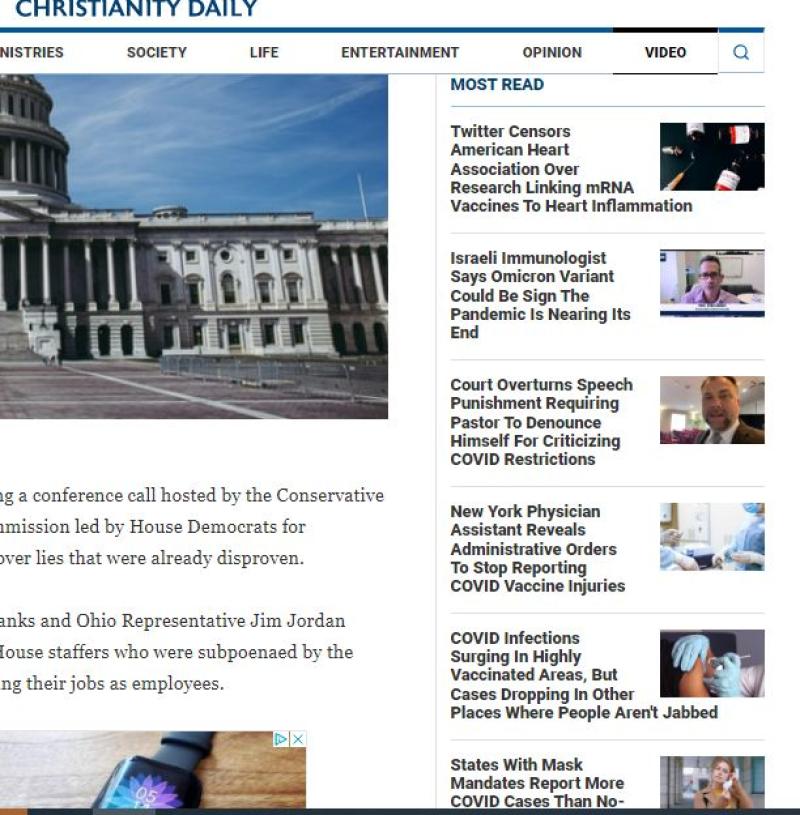 I kind of stumbled onto a site called Christianity Daily, which I know nothing about and have never looked at. 
One of the news feeds I look at linked to a story that caught my eye and so I went to Christianity Daily. What immediately caught my eye was that the majority of the featured news stories were about vaccine mandates and vaccine resistance.
All these articles and more (about vaccines) appear on this web sites featured articles for today. 
Twitter Censors American Heart Association Over Research Linking mRNA Vaccines To Heart Inflammation
Israeli Immunologist Says Omicron Variant Could Be Sign The Pandemic Is Nearing Its End
Court Overturns Speech Punishment Requiring Pastor To Denounce Himself For Criticizing COVID Restrictions
New York Physician Assistant Reveals Administrative Orders To Stop Reporting COVID Vaccine Injuries
COVID Infections Surging In Highly Vaccinated Areas, But Cases Dropping In Other Places Where People Aren't Jabbed
States With Mask Mandates Report More COVID Cases Than No-Mask Florida
California's First 'Constitutional Republic City' Draws Line In The Sand, Bans Tyrannical State And Federal COVID Mandates
Those stories (and none others)  are listed as "Most Read" 
The "Other Headlines" section includes stories about abortion , Kayleigh McEnany and the Jan 6 Committee.
What is "Christian" about ginning up anti-vaccine sentiment among "Christians" ?