Category: Op/Ed
By:
vic-eldred
•
last year
•
149 comments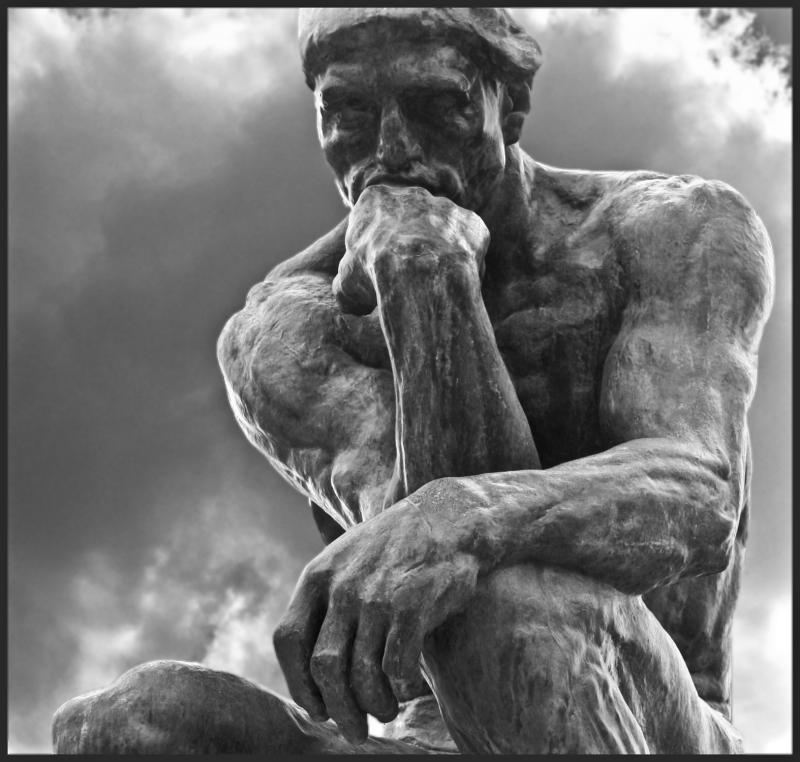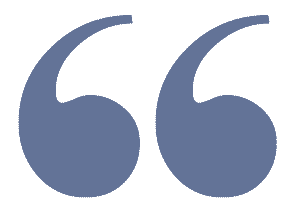 "The health of our citizens and our communities is literally at stake," Biden said, citing the stark economic cost of extreme weather events. He said twice America is facing a "climate emergency," and pledged to use his executive powers "in the coming weeks" to push initiatives aimed at combating the man-made warming of the planet due to the consumption of fossil fuels.
A small town in southern MA was treated to a brief 18 minute speech by the tool of the radical left yesterday. He stood before a small crowd of reporters on a vacant lot in Somerset MA and reminded all of us of how determined he is to repeat every energy policy error of the last half century. Joe Biden minced no words (the ones written for him, at least) that the war on the domestic oil and gas industry would continue, even as gasoline and diesel prices rose to new record highs.

"As president,  I have a responsibility to act with urgency and resolve when our nation faces clear and present danger,  and that's what climate change is about. It is literally, not figuratively, a clear and present danger," Biden said at Brayton Point. "The health of our citizens and our communities is literally at stake."

https://www.usatoday.com/story/news/politics/2022/07/20/joe-biden-somerset-massachusetts-wind-energy-brayton-power-plant-updates/10099186002/

Despite the reality that a shortage of refining capacity is a cause of the high diesel prices:

https://www.ttnews.com/articles/diesels-high-cost-due-refining-capacity-shortage-exports-experts-say#:~:text=%E2%80%9CWe%20are%20exporting%20fuel%20just,gasoline%2C%20diesel%20and%20jet%20fuel.

It was Biden's EPA that went after the industry: 

"The U.S. Environmental Protection Agency on Friday issued biofuel blending mandates for 2022 and the prior two years - with this year's number below one proposed in December - while denying oil refiners waivers to be exempt from the requirements."

https://www.reuters.com/markets/commodities/exclusive-us-epa-expected-issue-biofuel-blending-volumes-2022-below-proposed-2022-06-03/

And still they try and gaslight us about high gas prices not being Biden's fault. This is the result of the radical left coming to power via Biden. Obama was right about elections. They do have consequences. Never more so than the election of 2020. I'll spare you all the part about Biden babbling about having cancer and the US strategic reserve oil being sold to China and other countries. I realize that some have had a tough 18 months.



The Week:

More violence in NY: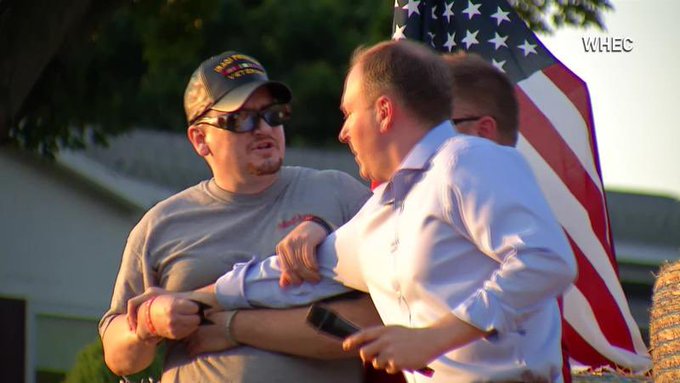 Rep.  Lee Zeldin, R-N.Y. , was attacked during a gubernatorial campaign stop in Perinton, New York on Thursday night where an individual allegedly pulled out a sharp object.
Zeldin was at the Veterans of Foreign Wars post event giving a speech about bail reform when a man allegedly got on stage and "wrestled with him a bit, and pulled a blade out," according to a witness who spoke with  Rochester First .
The individual who allegedly tried to attack Zeldin was taken down by AMVETS national Director Joe Chenelly, according to the report.

https://www.foxnews.com/politics/lee-zeldin-new-york-gop-gubernatorial-candidate-attacked-campaign-stop

And get this:

"The suspect was  identified  as 43-year-old David Jakubonis of Fairport, NY.
Jakubonis was charged with attempted assault in the second degree and released on his own recognizance."

https://nypost.com/2022/07/21/lee-zeldin-attacked-during-campaign-stop-near-rochester-report/


China in distress:

"China's economic rebound may face a greater uphill battle than Beijing would otherwise like the world to believe thanks to pressure within the  real estate sector  and "frustrations" in the banking industry. 
"China's economy has been slowing for quite some time," Craig Singleton, a fellow at the nonpartisan Foundation for Defense of Democracies, told Fox News Digital. "What we're witnessing now is a rapid economic slowdown."
Economists can't seem to make heads or tails of  China's current economic situation : GDP data indicated a sharp slowdown in Q2, but just weeks ago the Hang Seng hit a 3-month high in what some analysts hailed as signs of recovery."

https://www.foxnews.com/world/chinas-economy-suffering-rapid-slowdown-systemic-problems-surface

Maybe they've invested in too much American farmland. Why are we allowing that?



Court rules against Biden again: 
"WASHINGTON—The Supreme Court denied an emergency request from the Biden administration to reinstate  its immigration enforcement guidelines  after a lower court in Texas  temporarily blocked them .
In a 5-4 decision with Justice Amy Coney Barrett joining Justices Sonia Sotomayor, Elena Kagan and Ketanji Brown Jackson in the minority, the court ruled that the administration can't use the guidelines for now—and agreed to hear a case on their legality in December.
The  guidelines, issued in September  by the Department of Homeland Security, instructed officers with U.S. Immigration and Customs Enforcement to place a priority on arresting those immigrants in the country illegally who pose a public-safety threat, such as a prior felony conviction.
Specifically, the guidelines also urged officers to weigh any mitigating factors, such as how long ago any crime occurred, whether the immigrant is of "advanced or tender age," and what effect deporting the immigrant would have on his or her family members."

https://www.wsj.com/articles/supreme-court-denies-biden-administration-request-to-reinstate-immigration-enforcement-guidelines-11658440436?mod=politics_lead_pos10




Jan 6th Hearings fail to prove criminality:

Last and certainly least has been the political theatre that the Jan 6th hearings have become. Last night we again heard that Donald Trump  ignored pleas from staff, supporters and family to call off the rioters for about 190 minutes before telling them to go home. Biden's AG, Merrick Garland is afraid to frame a criminal charge out of that trivia, not because a DC jury wouldn't convict Trump of just about anything, but because the decision would probably be reversed and Garland would go down in history as a biased AG who tried to convict a former President of the opposition party for what he might have been thinking.





What have we learned?

We have learned that despite all that this country is suffering through, some of our colleagues are entirely focused on the Jan 6th hearings as if that's going to be an election issue. They really must think that the population is detached from real life misery or maybe that everyone thinks like they do. Let me reassure them that they are facing a huge red wave in November, reflected in the poll available right here on NT.

The other unspoken issue is what are the democrats going to do with Biden? He is clearly toxic now and they are never going to make him the nominee in 2024. But will they let him go on as president right up until the midterms? How can they get rid of him with Harris in the wings?

There was a woke extremism hunt going on in the military that has led to a scarcity of volunteers. It may have also cost us a valuable member here.




Cartoon of the week: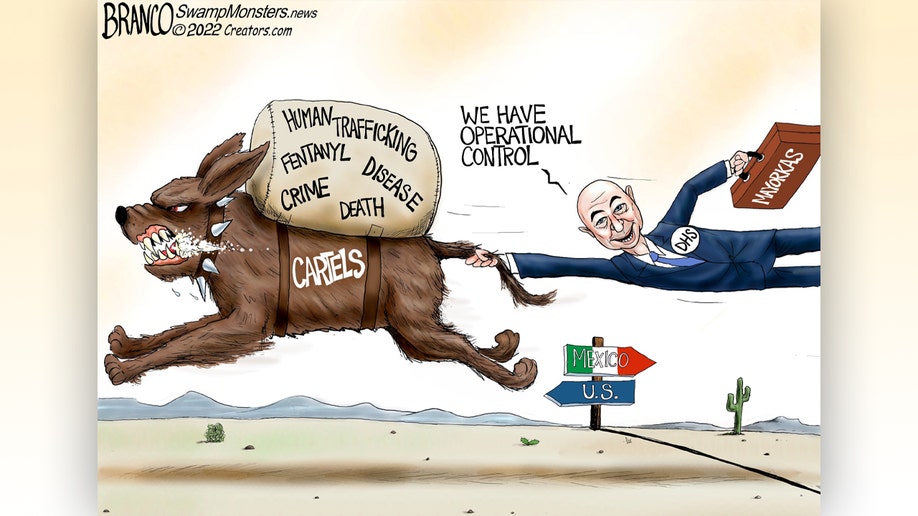 Honorable Mention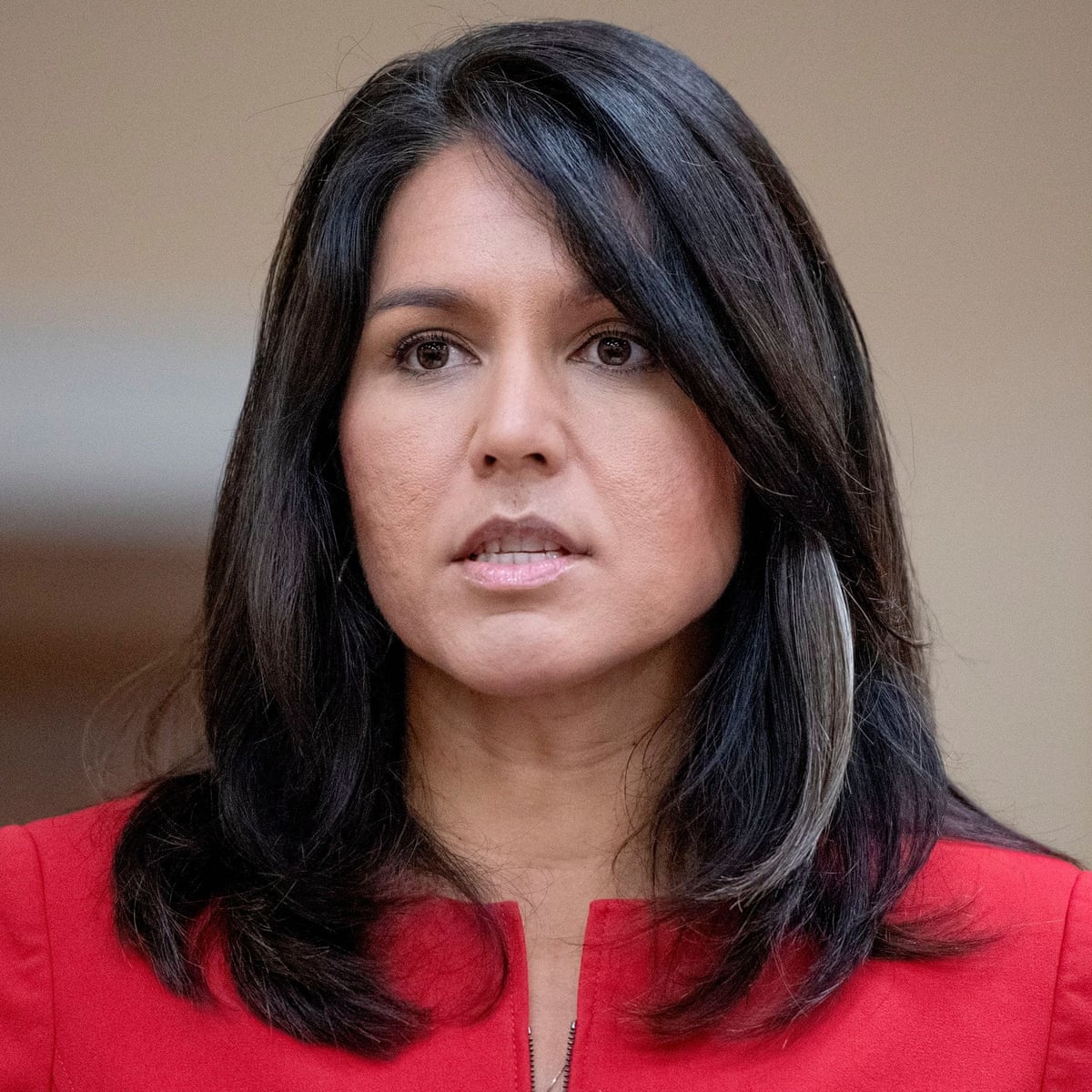 Tulsi Gabbard

For calling out House Speaker Nancy Pelosi and her husband for their stock purchases in semiconductor company NVIDIA ahead of a congressional vote on related chips subsidy legislation.