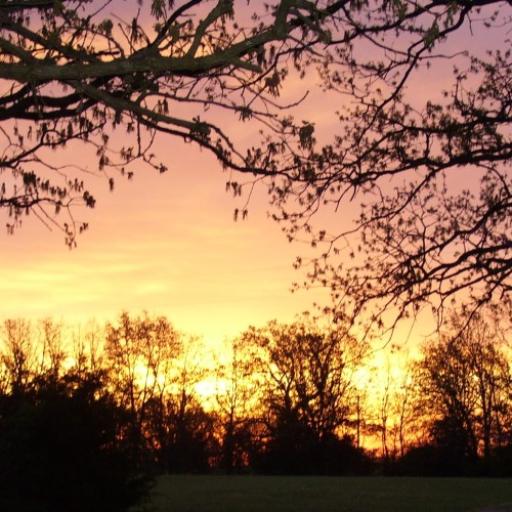 The Garden Chronicles - Week 2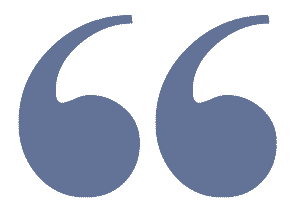 In the spring, at the end of the day, you should smell like dirt. ― Margaret Atwood
It turned cool this week and the asparagus slowed down. It's still coming up, but not explosively. It actually frosted lightly on a couple of nights, but the apple blossoms seem to have survived. Hopefully the frost is over for good now. I'm ready for steady, dependable warmth.
I staked out some rows and planted the first small batches of beets, turnips, and two kinds of carrots, along with some onions and a small sample of red potatoes. I usually don't bother with potatoes, but I thought I'd throw a few in this year just for the fun of it (literally a few, just one small bag of seed potatoes).
I also planted some kohlrabi (German turnips?). I don't think I've ever had them before, but I'm going to give them a try. I've read that they attract fewer bugs than other cole crops, so I'm hoping that pans out. Bugs are the reason I gave up growing broccoli and cabbage years ago. I can't stand the worms, and I'm not interested in using enough pesticide to control them. If the kohlrabi works out, I'll make it a yearly thing.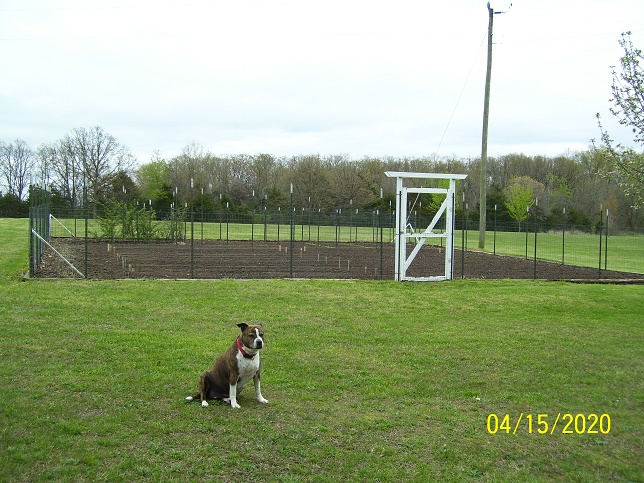 Polly.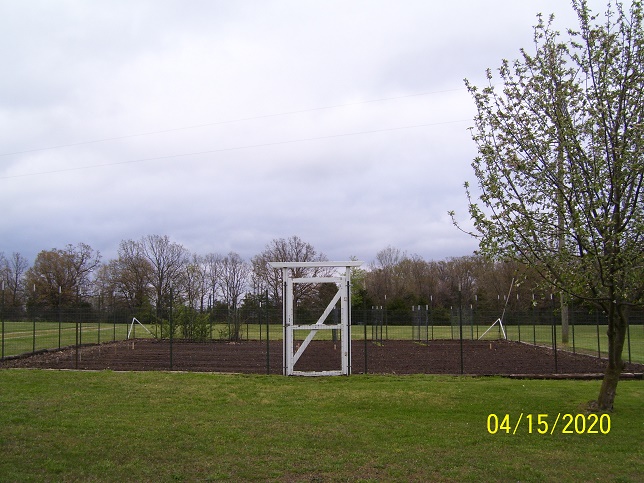 Cloudy, cool, and wet.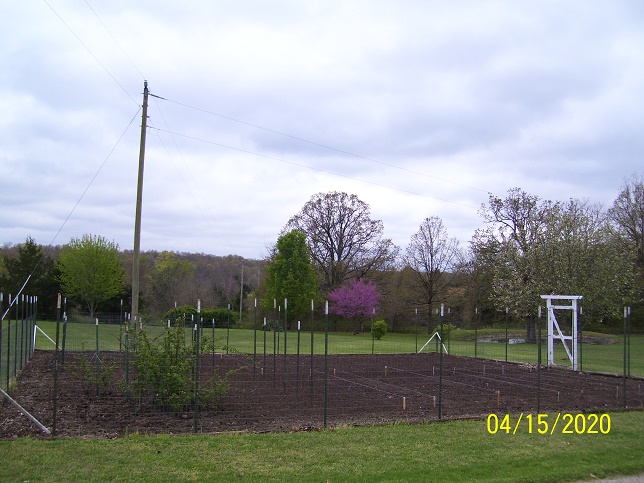 Redbud still blooming.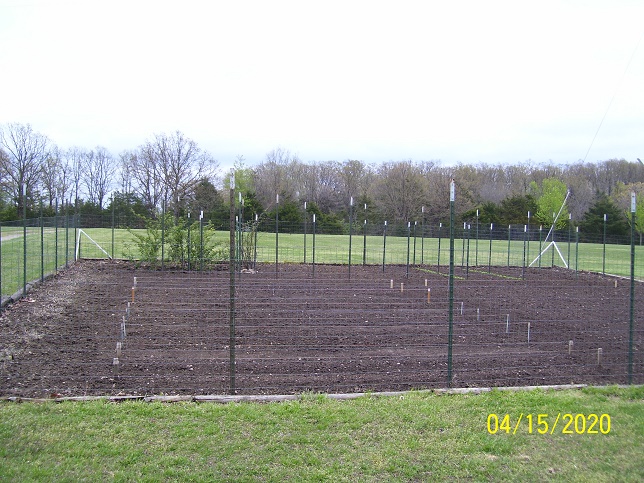 Rows staked out.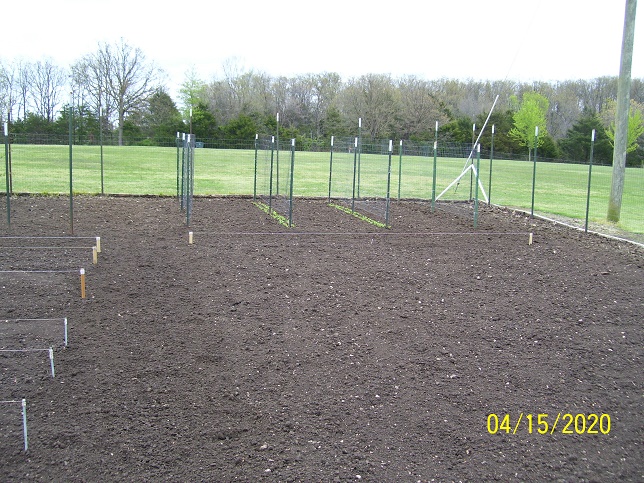 The peas are easy to see now.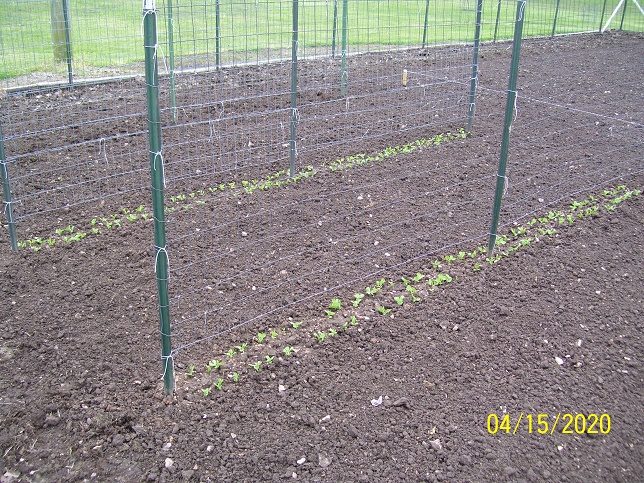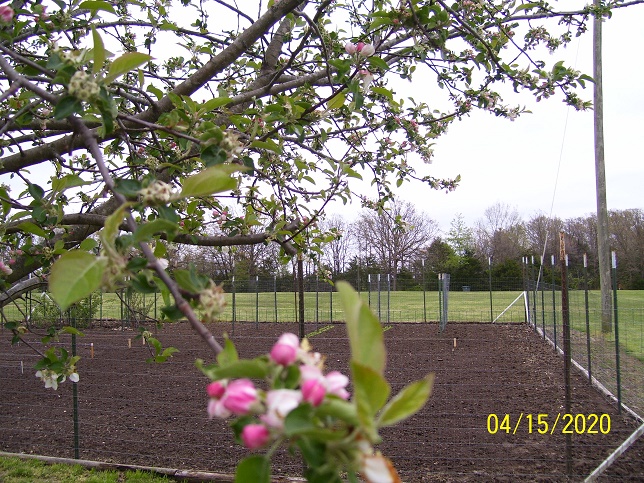 Apple blossoms.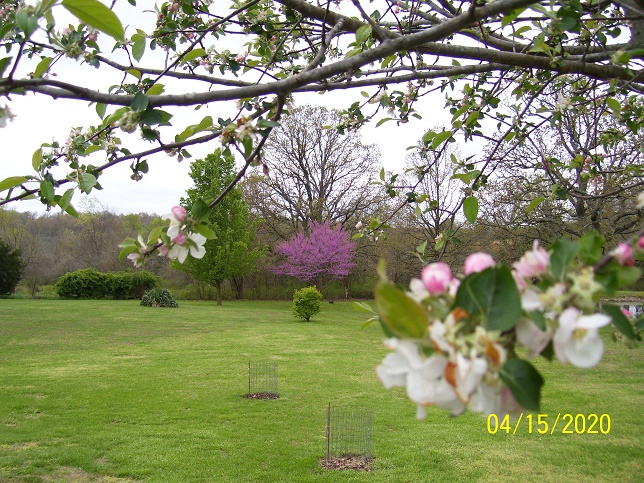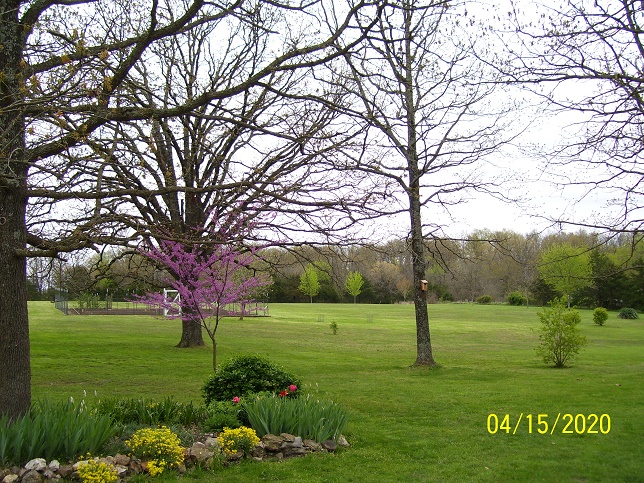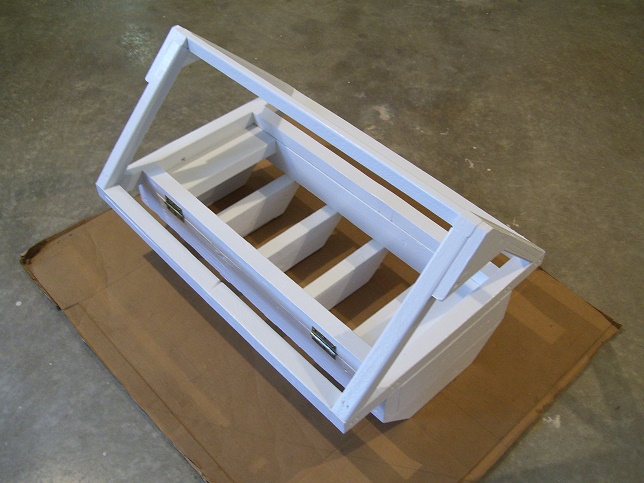 This is a seed starting planter I made out of scrap materials I had on hand.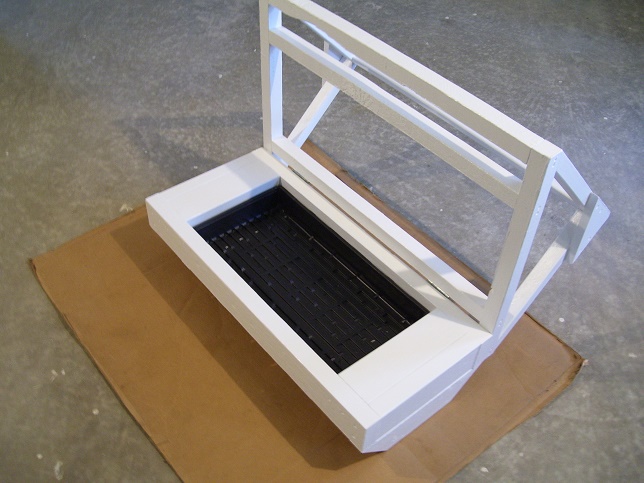 It holds one of those store-bought trays for 18 seed pots.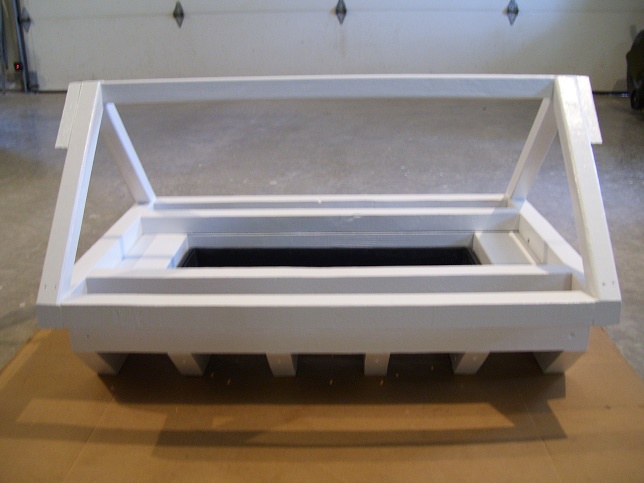 I'll try starting my summer transplants in it this year.
I covered it with floating row cover to hopefully protect seedlings from pounding rain, while allowing 90% of sunlight through. It's pretty flimsy stuff, and I don't know how well it'll work, but that's what I'm starting with.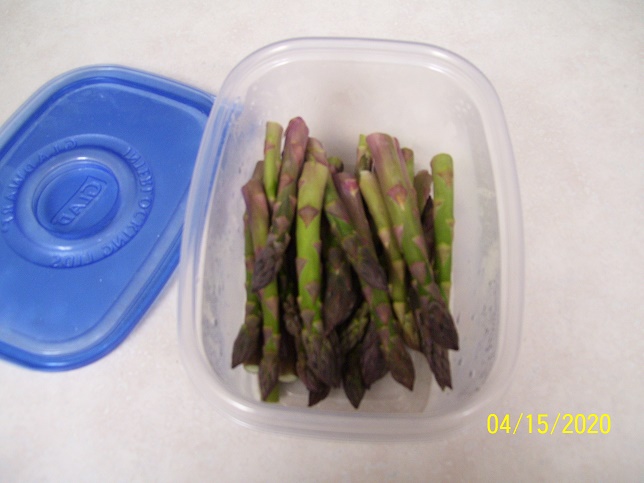 See you next week.
---
Note -- Camera user snafu. The date stamps should read 4/17, not 4/15.