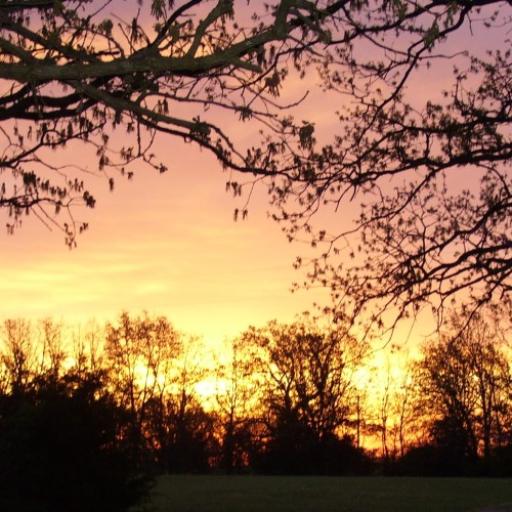 The Garden Chronicles - Week 14
No rain at all this past week, but the humidity dropped a bit and it was pretty nice overall. The week ahead, however, is supposed to be the hottest yet — upper 90's, with a chance of one or two 100+ days, and heat indexes of 110.
I'm not looking forward to that in the slightest, and the national weather says that much of the country east and south of me will be in the same boat. A big heat wave is coming for a lot of us.
Stay cool.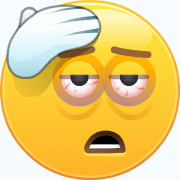 ---
- Sunday -
---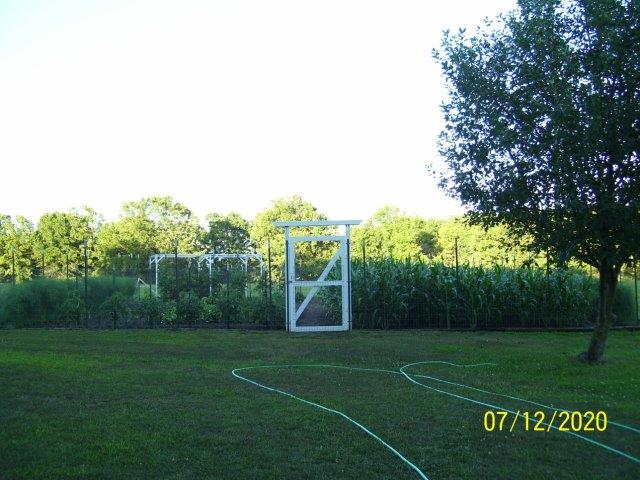 Evening shade.
.
It was pleasant, too. The breeze was out of the north most of the day.
.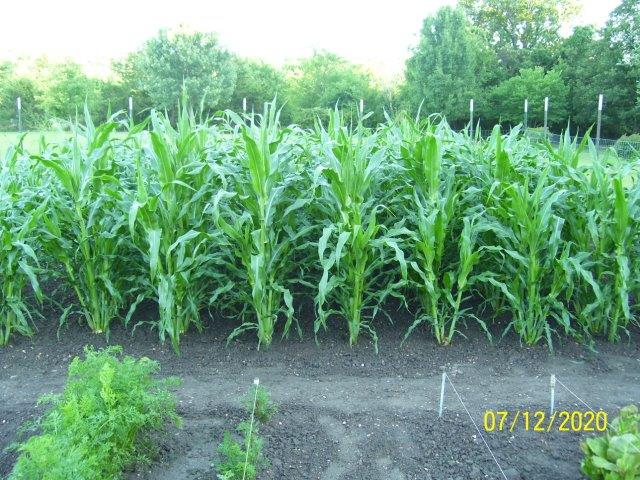 Corn.
.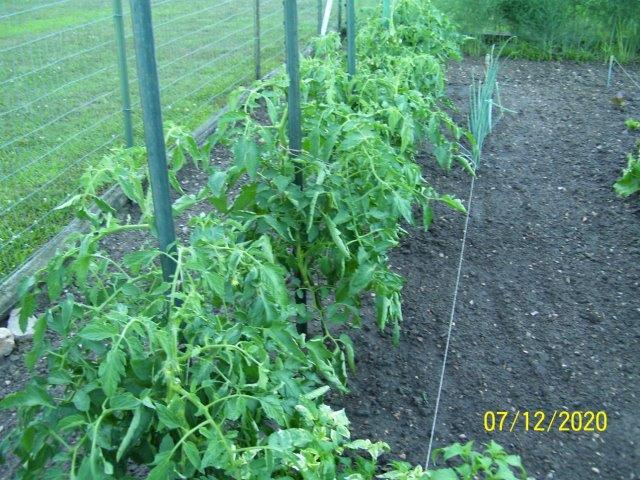 Rutgers tomatoes and a few onions.
.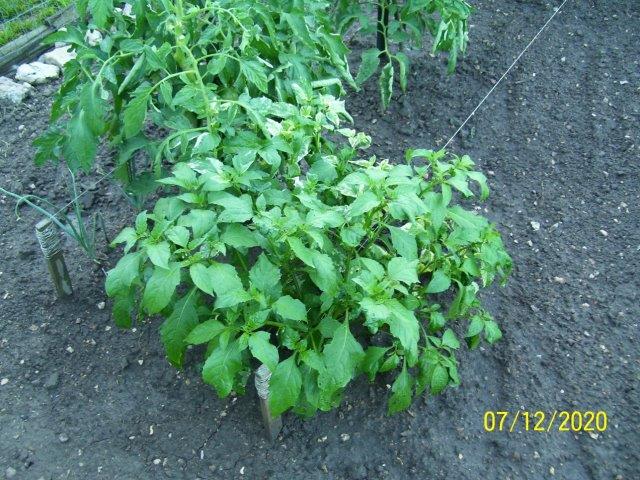 I though this was a potato that was coming back after surviving the May weather, but now I'm not so sure. I'm starting to think it's a wild deadly nightshade that fooled me by popping up in just the right spot. I'll let it go for a while and see what it does. If by some chance it does turn out to be a potato, I'd hate to pull it now and ruin it.
.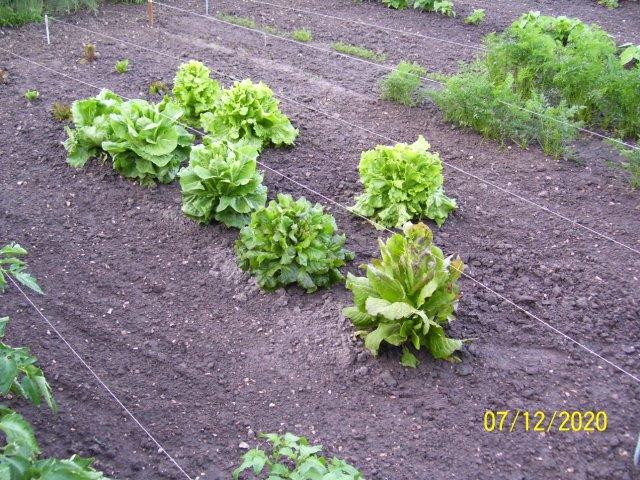 Lettuce. Some old ones harvested, some new ones started.
.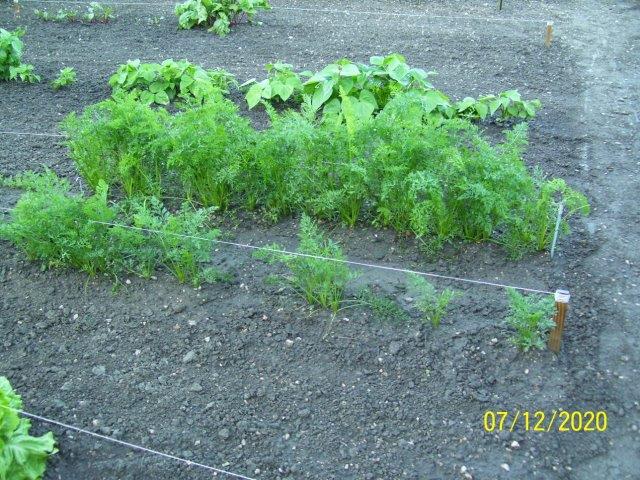 Carrots.
.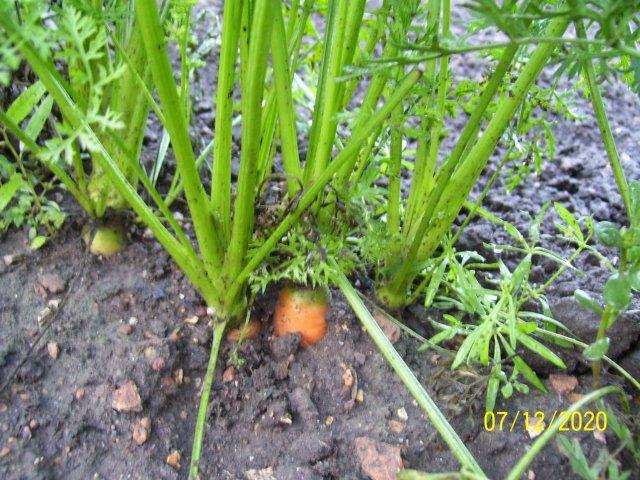 I see a carrot cake or two in the very near future.
.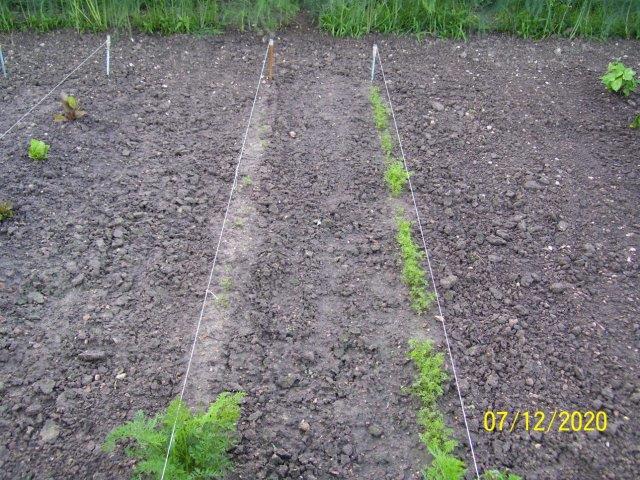 The new carrots. I think I'm going to replant the row on the left, under boards this time. I picked up some new 8 footers.
.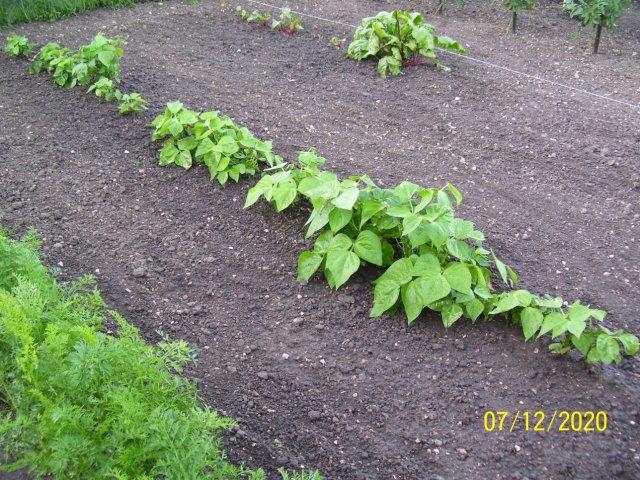 Beans.
.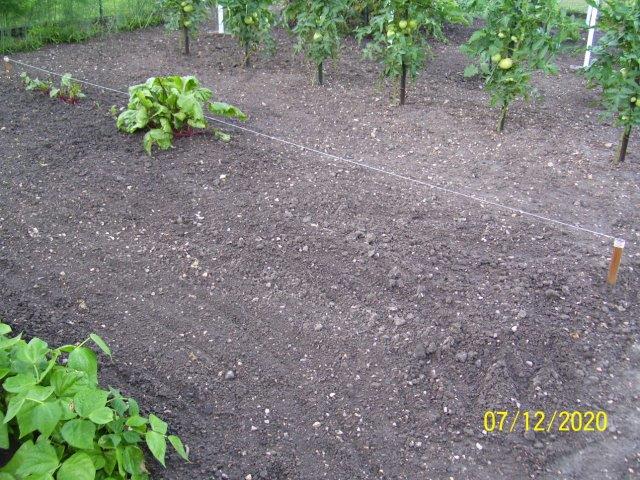 Where the turnips and beets were. The second batch of turnips failed. Too hot for them I suppose. Before long I'll pull those few remaining beets and prep this spot for fall beans.
.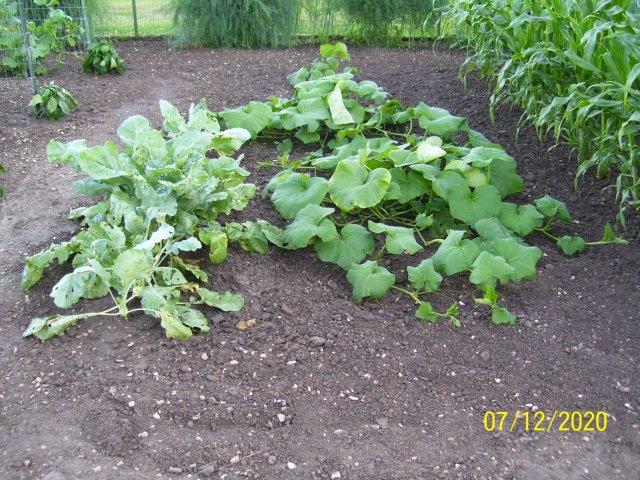 Butternut squash next to some kohlrabi that was too small to pick before. They'll be out of there soon, though.
.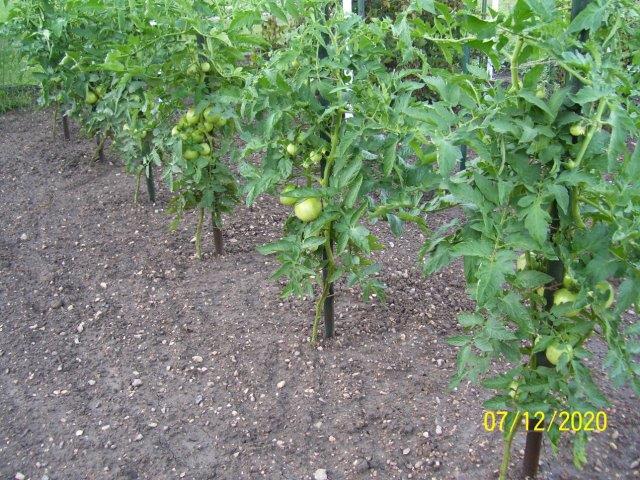 Big Beef tomatoes.
.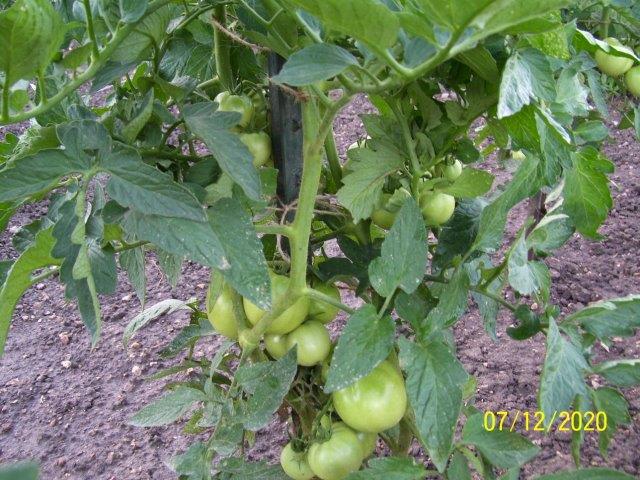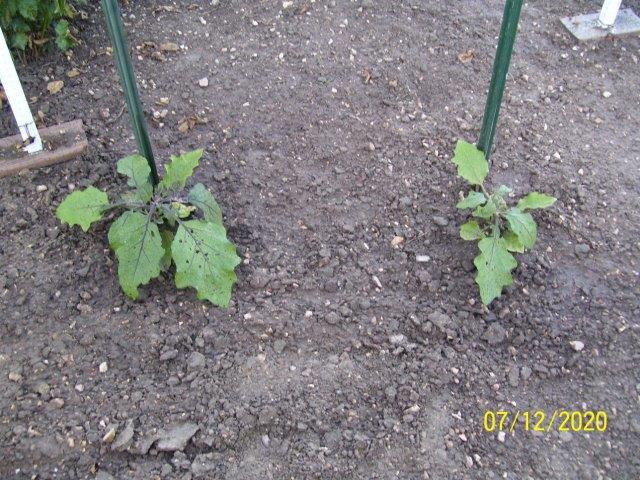 Eggplant.
.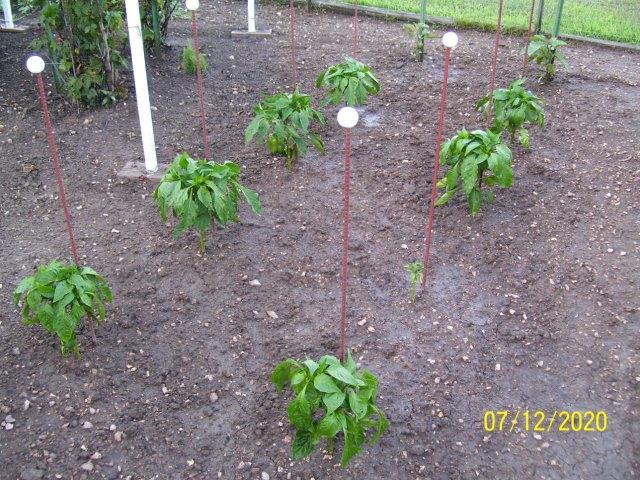 The nearly-drowned peppers are back to where they should have been about a month ago.
.
The backup peppers are just starting to flower.
.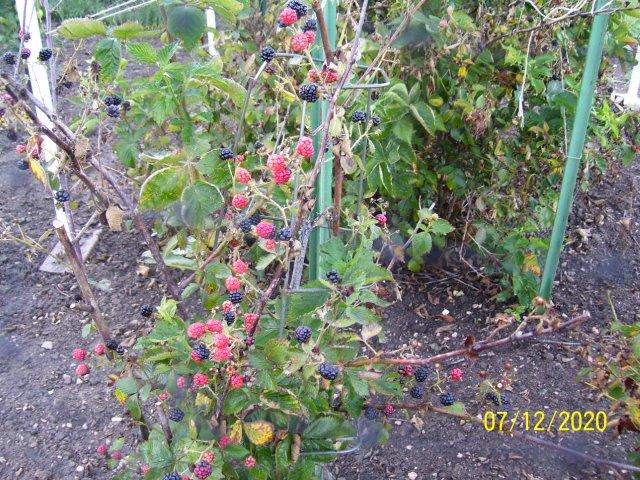 Still picking blackberries.
.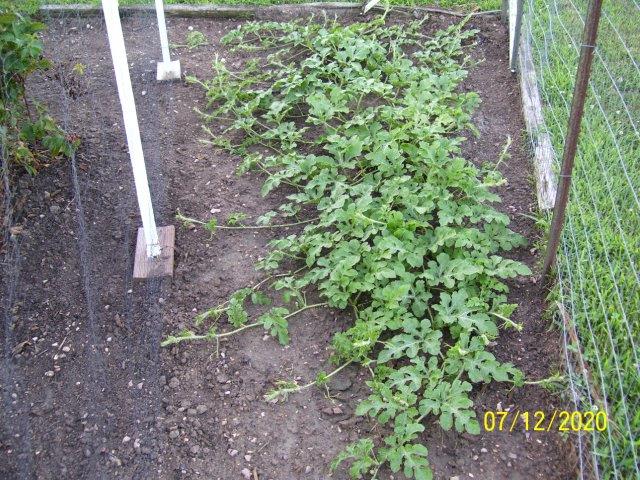 Watermelon vines.
.
First and second cucumbers. The third has been planted on the next trellis.
.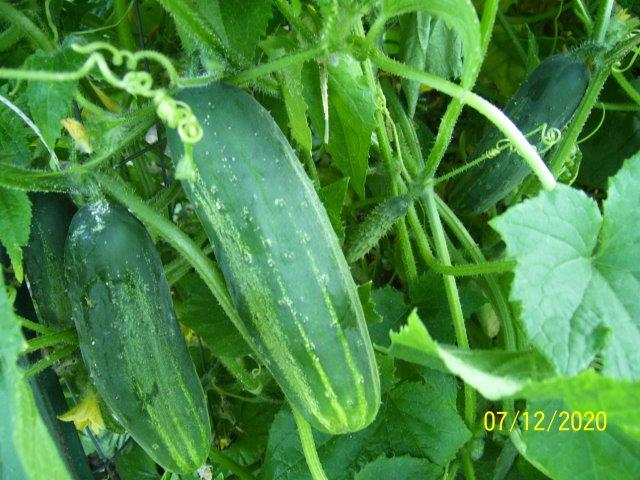 The first one is producing heavily now.
.
They seem shorter this year. Maybe it's just that one plant. We'll see what they look like on the second plant before long.
.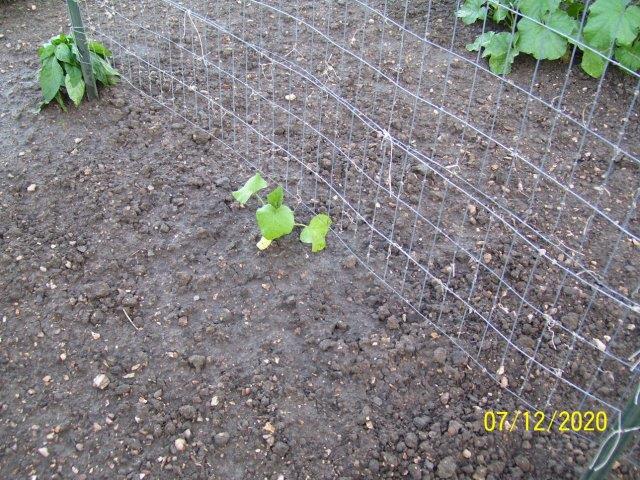 I've never done this before, but I'm going to try growing a Waltham Butternut on a trellis. I hope the vines can take the weight of the squash. Wish me luck.
.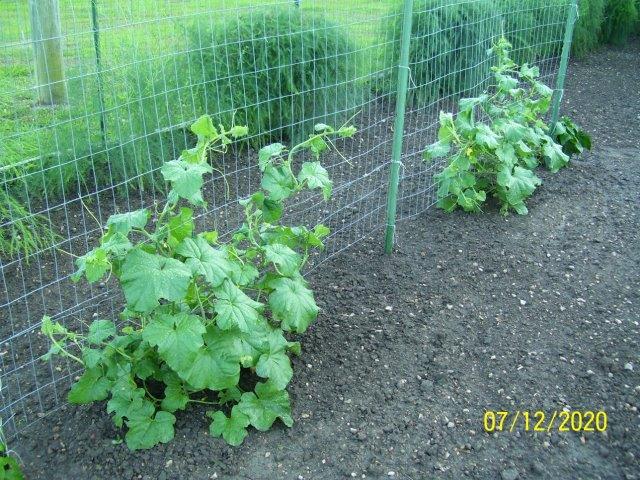 Cantaloupe. I've done this for years and I know these vines can take the weight of their own fruit. It may seem unlikely, but it's true (with small to medium size cantaloupes, that is, not the jumbos). They don't drop off until the stem goes soft when they're almost ready to eat. It's like a signal telling you which ones are ready. Pretty neat, actually.
.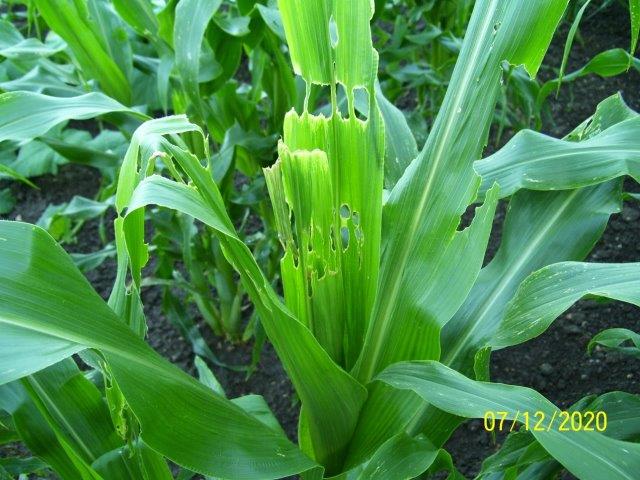 Some little worms have eaten the tops of a few corn plants, but they should still put out silks for ears down below (I'm hoping so, anyway).
.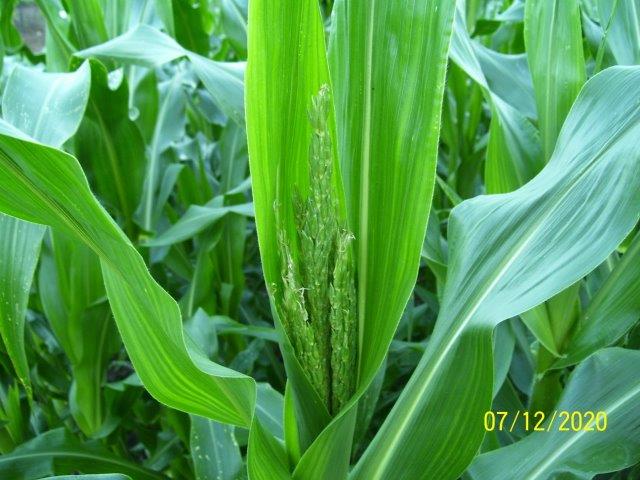 This is what the good tops look like.
.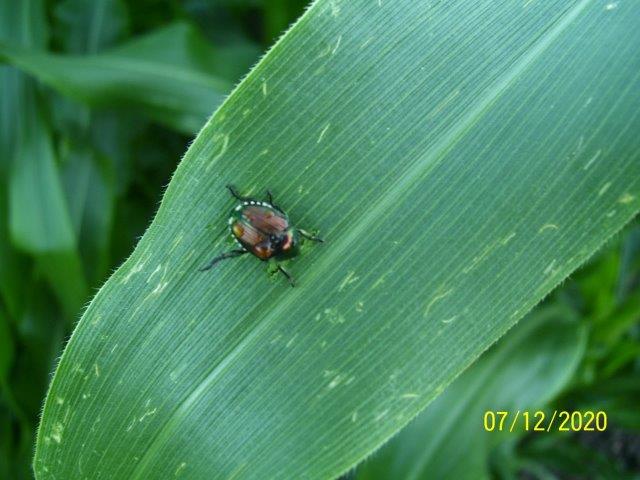 The first Japanese beetle I've found this year. I hope it's the last one, but I know it won't be.
.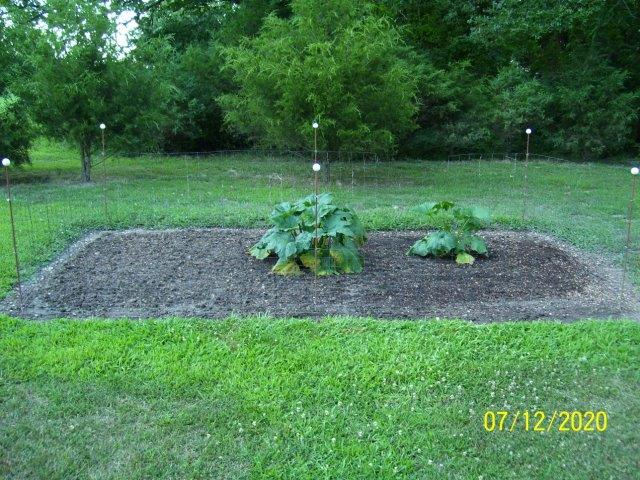 Not the best year for zucchini so far. I pulled the first sickly plant, turned the soil where it was, and added some peat moss all around to increase the organic matter in the soil. I fertilized too. I'll let the empty place sit for a while and then try another one.
.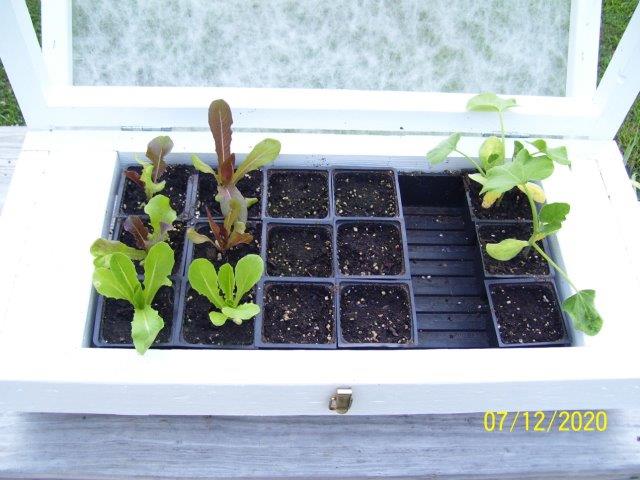 The planter.
.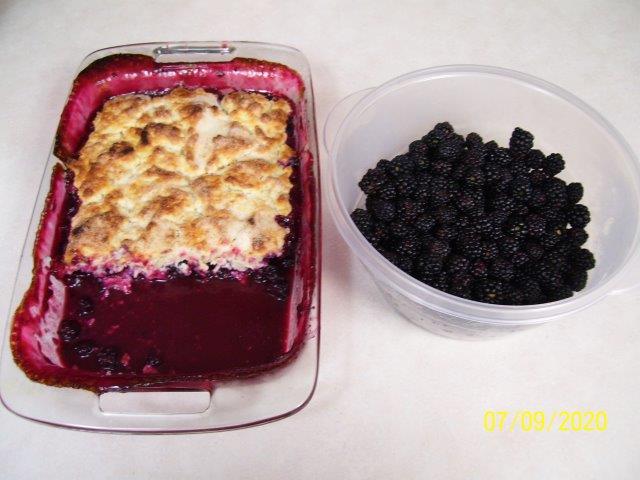 More blackberries and the second cobbler of the year, which, as you can see, almost bubbled over in the oven.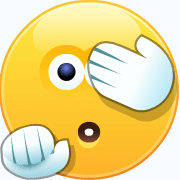 .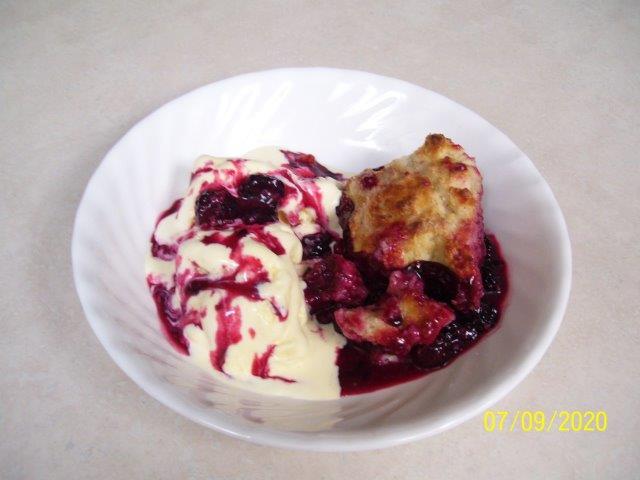 Blackberry cobbler and vanilla ice cream.
.
Salad fixings, ready to eat — leaf lettuce (small bowl), romaine lettuce (big bowl), the very first tomato of the year, and some cucumbers.
.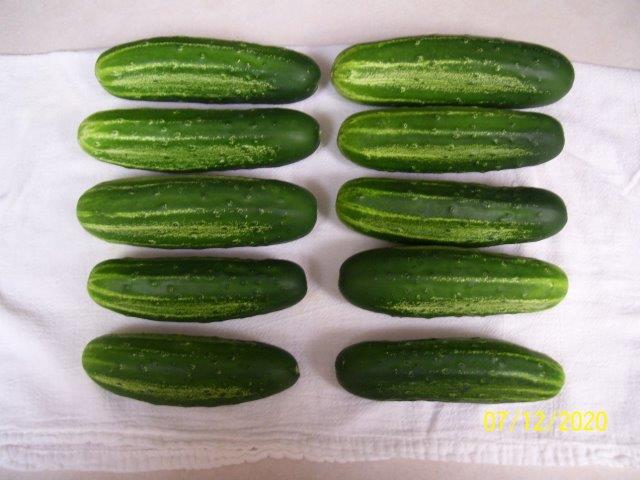 More cucumbers from a couple of days later.
.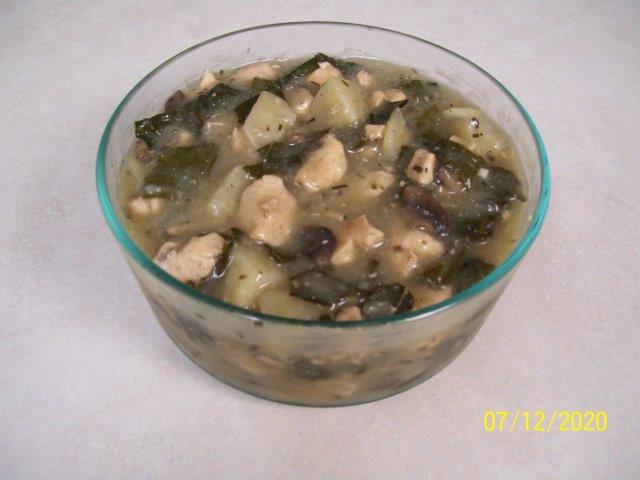 Leftover chicken and turnip stew ( recipe here ), but with kohlrabi in it instead of turnips. It was great. I bet I could even use kohlrabi leaves in it instead of the kale. I'm completely sold on kohlrabi now.
.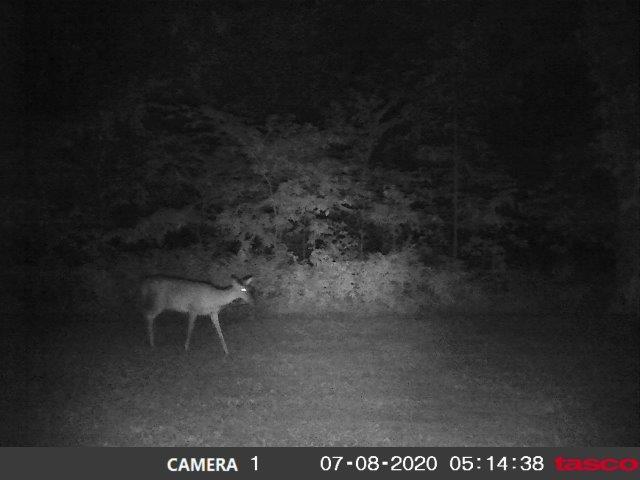 I hung a trail cam on a tree in the yard on the south side of the house, down by the creek. Bambi makes an appearance in one of the shots below.
.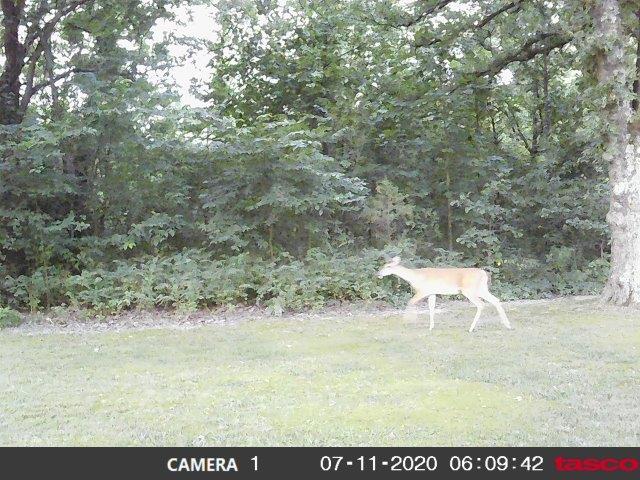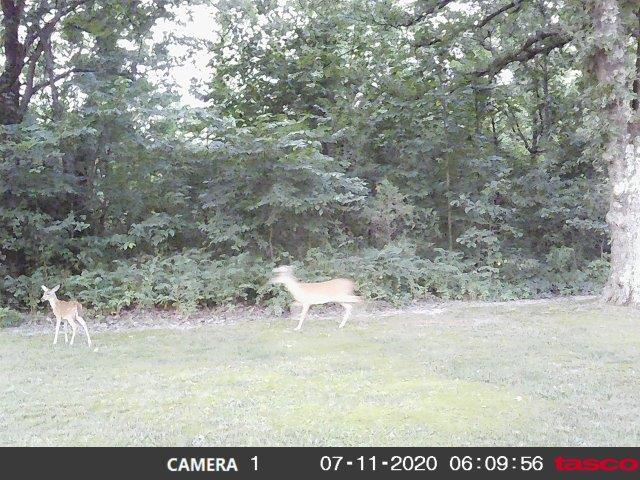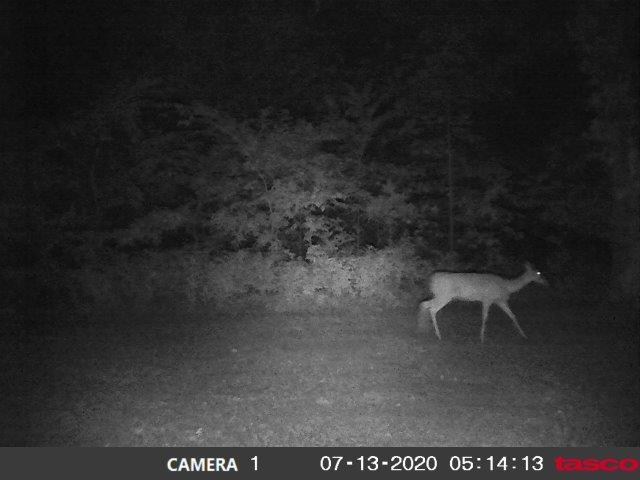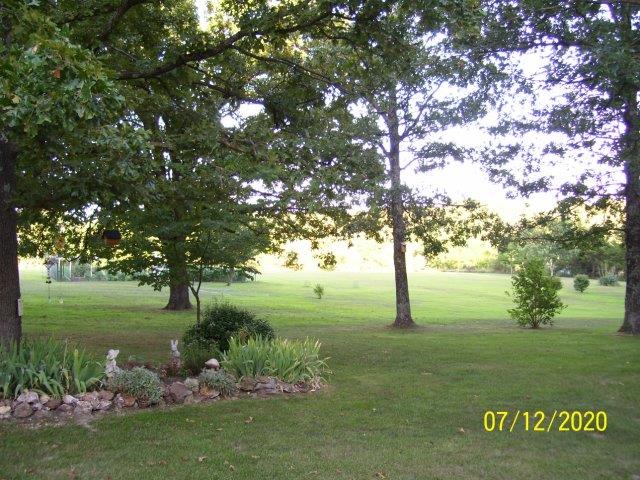 See you next week.