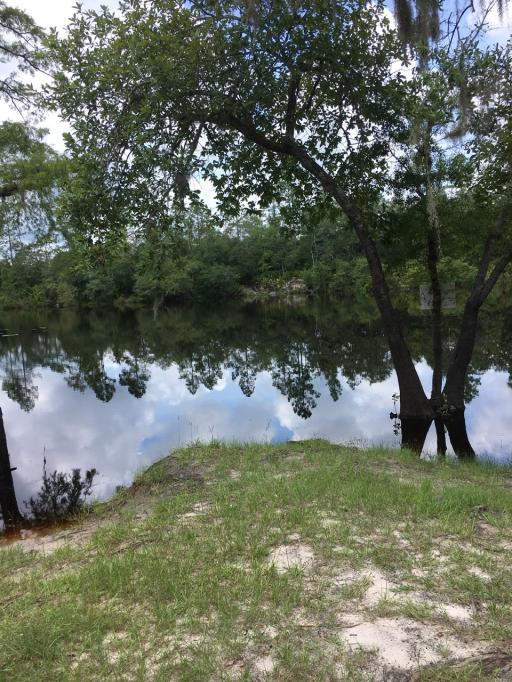 Who was the first to live in what is now Israel, Jews or Arabs?
saved because I think it's going to be deleted by down votes with out moderation. I need a copy to submit.

Who was the first to live in what is now Israel, Jews or Arabs?
On the face it, that's a ridiculous question. Let's not mince words here.
Not a single human being who has studied history, historical time sequences, the evolution of languages, or religious traditions has a moments hesitation in answering that. It is in no way disputed, or disputable in any serious academic debate.
Disputes arise solely from animosity toward Israel and the Jewish people. There is an industry, well funded to perpetuate and spread myths, half truths, outrageous unfounded accusations. Sometimes even remanufactured, updated classic antiSemitic canards, such as the blood libel. Or updated versions of of the "protocol of the learned elders of Zion".
Here would be an example of a more relevant question in my opinion, in determining international rights, indigenous peoples determination, and the various questions arising from the League of Nations first legally binding international treaty.
Effectively altering the population demographic of the region, in an inalterable internationally reconciled legal perspective.
Israel, the Jewish people were last.
Whoever was first, they no longer exist. so what does it matter? What does it even mean?
Being last, is what really matters. Israel, and the Jewish people, they are the "Last" surviving remnants of the numerous, individual ancient peoples cultural groupings. Who have not perished, who in fact flourished. They continue to do so. The Jewish peoples are the only ones who have a real valid historical claim . Archeology does not dispute it. In any way at all. In point of fact, It confirms it.
Then there is Israel's historically well documented presence in that land. Easily confirmed from independent sources spanning various historical time frames, written in Assyrian, Persian, Babylonian, Greek and Roman sources.
What does any other competition, or claimant have to the land ? Other than the ever popular and widely accepted delusions? I mean really!
The Israeli's have out lasted them all. The other peoples cultures vanished, swallowed whole by more successful cultural traditions marching over them, replacing them. By either obliterating them completely, or assimilating them totally into a new peoples group.
Arabs/Islam have been trying to claim Jewish religious traditions, Prophets, dietary habits and now the land. Tell them to…how do I put this gently…. "Bugger off with dumb that shit why don't ya?
Claiming evidence is not the same has being able to actually produce evidence. Then mention that in a thousand years or so, you, my "Arab" cousins may very well become non-existent too. Because you are a religious construct. Not a naturally occurring, indigenous peoples spontaneous culturally altering one.
Somebody with a knowledge of Islam, may be so unkind, as to point out the words of your prophet, actually did in fact predict it.
It is narrated on the authority of Ibn 'Umar ('Abdullah b. 'Umar) that the Messenger of Allah (ﷺ) observed:

Verily Islam started as something strange and it would again revert (to its old position) of being strange just as it started, and it would recede between the two mosques just as the serpent crawls back into its hole.
Something to seriously consider. Where it not for the indigenous Jewish peoples religious traditions arising from, and within that area. First Christians and then Islamic religious beliefs would not exist in any way that we as modern humans could understand them. If they existed now at all. It's far more likely they, neither of them could have been formed at all. I'm not a theologian, I don't have a clue about that. But I'd love to see an attempt at a serious answer to that question. Among many of the questions that should be asked. Such as …..How did North Africa, become Arab North Africa?
Assyrians, are not Arab, or they never were considered that, before Islam's arrival. Ask a "Coptic" Christian in Egypt, if he is an Arab. Iraqi's / Babylonian's were never historically Arabs either.
But Jews have been Jews for thousands of years. No matter where they were forced to live. They managed to maintained their cultural traditions, as well as their religious heritage. When it was made legal by international authorities, League of Nations, United Nations, to return and claim their ancestral homeland, they did, as soon as feasible.
Tell your Arab cousins you understand reality is a hard pill to swallow, deleted ToS and CoC [ph]
The unique medicinal properties of camel products: A review of the scientific evidence
استُخدمت ألبان وأبوال الإبل كعلاجات في مناطق معينة من آسيا وأفريقيا منذ أزمنة قديمة٬ ولكن حديثا فقط أبدى العلماء اهتماما باستكشاف تلك المزاعم العلاجية…
But till they got a shred of real evidence. Anything at all, that will pass even the simplest cursory examination….tell them to just go away, your delusions are tiresome.
Nothing else has worked in well over seventy years. (Longer if we include allah's misogynistic messenger boy's Theocratic delusions) You might try the admittedly harsh, unforgiving reality of the situation. Perhaps the truthful, admittedly unkind,  often times purposefully offensive, argumentative reasoning of an Irish Cynic? Who knows it may help?
What do ya got to lose? Really, Israel has faced terrorism, anti-Semitism, irrational hot blooded hatred, and ice clod academic antipathy toward teaching the irrefutable historical truth of humanity's shared common reality. It's an easily verifiable historical reality at that!