By:
TᵢG
•
2 years ago
•
327 comments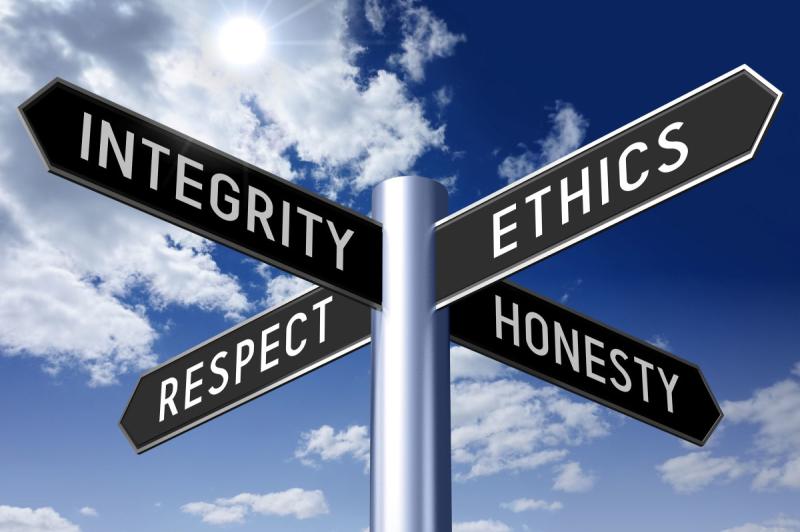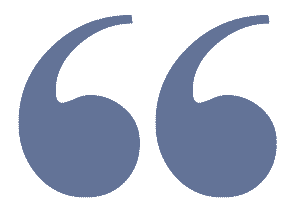 Social media sites supporting debate, for example, typically have rules of conduct to mitigate abrasive behavior but rarely enforce truth. 
Finding truth is a never-ending pursuit.   It is the ultimate (at least in the ideal) goal of philosophy, science, jurisprudence and journalism.   Truth is the light that guides our path, enabling us to make our best-informed decisions.   Yet truth is often cavalierly discarded when it conflicts with one's short term goals or worldview.   
We are the most advanced reasoning species on the planet, yet we have constructed all sorts of mechanisms to ignore or suppress truth.   We often 'kid' ourselves by stubbornly holding to a position we desire even if that runs counter to facts and reason.
Truth is often an inconvenient barrier to what we desire.   It is also sometimes difficult to face.   But in all cases, truth is persistent; one can evade truth, but there is no escaping it.    
Teasing out Truth
Critical thinking is the key discipline to counteract our natural tendency to believe that which is most comforting rather than truth.   But critical thinking is difficult.   It takes practice to learn how to quiet the noise of one's emotions (desires, fears, etc.) and objectively follow the evidence to wherever it leads.   It is, nonetheless, a discipline that we all can use to ensure our knowledge is based more on what is true and less on what we merely wish were true.   It is intellectual honesty practiced in the privacy of one's own mind.
Even with a discipline of critical thinking, the truth Is often difficult to find.   Many are highly motivated to misinform others.  Our public information sources cannot be trusted at face value.   To find the truth we need to be skeptical and issue challenges – force supporting facts and reasons before we accept a proposed 'truth'.

Example of misinformation

:   

Ken Ham has devoted his life to arguing that the Bible necessarily preempts science and devotes his considerable resources trying to discredit biochemical evolution, dating, etc. while promoting nonsense such as a 6,000-year-old Earth

.
Conflict is one of the key mechanisms for teasing out truth.   In social media venues, it is the dialectic method that can best yield truth.   This is the familiar reasoned debate based on a pro statement (proposition) and a con statement (counter-proposition).   The purpose is for both sides to argue and challenge with facts and reason to expose the truth of the proposition, the counter-proposition or to formulate a better proposition based on the arguments.
This principle of constructive adversarial dynamics is visible at the heart of our judicial system and in science.   Truth in justice is approximated by pitting a prosecutor against a defender – each seeking to destroy the other's case.    Truth in science is approximated with theories so well supported by evidence that they survive perpetual scrutiny by ambitious scientists seeking to prove them wrong.
Properly done, the challenge-based method of the dialectic exposes flaws in facts and reasoning and rewards us by advancing closer to truth.   The key problem with the dialectic method is that it depends upon intellectual honesty.  
Intellectual Honesty
Briefly, intellectual honesty is a result of someone seeking the truth even if the pursuit violates one's beliefs.   This is at the core of one of the most successful approaches for systemic intellectual honesty: the scientific method.  
A scientist (proper) will follow the evidence to wherever it leads.   If a scientist has formulated an hypothesis, the scientific method encourages the scientist to aggressively try to shoot holes in the hypothesis.   This might seem counterintuitive, but it mitigates human bias.   If one is trying to find the holes in one's work (rather than be publicly humiliated by another scientist finding the hole in your published results) one will be more likely to follow the evidence to where it leads and not to where one wishes it would lead.
Crucial to the scientific method, then, is the challenge (the essence of teasing out truth).   Every theory of science is subjected to review by fellow scientists (and beyond).   The theory will be challenged, and it is up to the proposing scientist(s) to answer the challenge with well founded, verifiable facts and reason.   No games will work with this audience.   The challenge is either addressed with full intellectual honesty or the theory suffers diminished credibility.
In this way, the scientific method almost forces intellectual honesty.   This has been demonstrated repeatedly for decades.   Even when a scientist successfully fools all others (e.g. discovery of the Piltdown man), this is typically short-lived because the theory (if interesting) will continue to be challenged by ambitious scientists looking to make a name for themselves.
Dishonest Discourse
Normal discourse, however, does not have a systemic method to ensure intellectual honesty.   Social media sites supporting debate, for example, typically have rules of conduct to mitigate abrasive behavior but rarely enforce truth.   It is up to the participants to identify dishonesty and falsehoods.    And this is a challenge because there exist all sorts of deceptive tactics for pushing a falsehood as truth.   But these are well understood tactics that can be nullified by informed and attentive participants.
[ When illustrating tactics, the interlocutors Amy and Bif will be used.  Amy represents intellectual honesty while Bif illustrates the intellectual dishonesty being discussed. ]
One of the most common affronts to intellectual honesty is the practice of cherry-picking (also called quote-mining).   This is selecting bits (even individual words) from the argument of another and presenting them out of context to misrepresent the interlocutor (the other person in the debate).   Take for example the following cherry-picking:
Amy: A bakery should have the right to choose what type of products it sells; but what it makes available to one customer must be available to any customer.
Bif: You support a bakery refusing to make a gay wedding cake?   That is discrimination.
Amy: I stated that a bakery must not discriminate.
Bif: You believe a bakery has the right to pick the products it sells!  
Bif apparently has the objective of painting Amy as a bigot.   This type of dialogue would normally appear towards the end of a longer debate at the point where Bif has resorted to intellectual dishonesty.
A more blatant variant of cherry-picking is to simply ignore what a person writes:
Amy: James Madison might have favored a national election for President, but he proposed a system based on state representation.
Bif: Madison says in his notes that he favored the PotUS be picked by national vote.
Amy: And at the time he may have favored that, but he did not act on this view and instead proposed the Virginia plan where the legislation (which was itself based on state population) would elect the PotUS.
Bif: Wrong!  Madison clearly wrote in his notes that he prefers direct national vote for PotUS.
This is a particularly obnoxious tactic.   Bif ignores Amy's rebuttals (as if not even written) and apparently thinks readers will do likewise.
Cherry-picking is also the basis for confirmation bias.   This is where one accepts only that which supports their worldview and rejects (ignores) everything else.    Confirmation bias yields an increasingly biased, deeply held belief.
Another common tactic is the strawman argument.  This tactic is both dishonest and cowardly.   Instead of facing up to an interlocutor's argument some create a strawman argument – a distorted and much weaker variant of the argument – and argue that instead.    
Amy: The God of the Bible never condemns the practice of owning other human beings as property; in fact, it makes rules for proper enslavement.  In this regard, God is setting a horrible moral example.
Bif: The ancient Hebrew people did not consider slavery immoral; to them it was all they ever knew.
Amy: True but God ostensibly knows that slavery is immoral and never provided this moral instruction in His word (the Bible) and thus it exists today without a single condemnation of the practice and, arguably, condoning it.
Bif: You cannot condemn the ancient Hebrews for immorality; slavery was their economic system.
Bif wants to argue how unfair it is to consider the ancients immoral by modern standards.    That is a much easier argument.  It is also a strawman since Amy was illustrating the moral failings of the Bible as it applies today and not the morality of the ancient people themselves.
Strawman arguments are sometimes accidental – based on misunderstanding.   Typically, however, they are malicious:
Amy: An omnipotent entity can do anything it wants.
Bif: False, it cannot make a rock so big that it could not lift it.
Amy: Agreed, but that is logically impossible; I am only talking about what is logically possible.   Omnipotence is not defined as the ability to do the impossible. 
Bif: You said 'anything' so that includes the impossible too.
Amy: That makes no sense.  The word 'anything' as used implicitly means 'anything that is logically possible'.   It is absurd to posit that an omnipotent entity could, for example, make an entity more powerful than itself.
Bif: An omnipotent entity cannot do anything it wants.  You are wrong.
Bif ignores the immediate qualification from Amy and tries to hold Amy to Bif's extreme initial interpretation.   In effect, Bif is arguing a strawman.   Trying to win a 'gotcha' game using an argument that Amy never made while stubbornly ignoring all attempts by Amy to correct Bif's wrong interpretation of her argument.   Bif clearly is not interested in teasing out truth.
While not possible to discuss (or even list) all the dishonest tactics, a few of the more common ones are:
Equivocation: Bif uses vague, weasel word language; hiding behind ambiguity to avoid a direct challenge by Amy.
Obtuseness:  Bif pretends to not understand (or to misunderstand) Amy's point rather than engage her.
Gibberish: Also known as word salad, Bif replies to Amy with a bunch of words that at face value appear to be a genuine reply but when parsed the words are meaningless.
Redefinition: Bif creates his own meaning for particular words/phrases to, in effect, change the meaning of his argument.
Fabrication: Bif makes 'facts' up from whole cloth.   Basically, this is inventing one's own's facts.   (This is lying.)
Projection: Bif accuses Amy of the tactics that he is using.    This is often an attempt to preempt or defend from being called out on the tactics.
Personal: Usually when all else fails, Bif will resort to name-calling and other personal derogatory methods.   Attacking Amy as a person instead of standing up to her argument.
Encouraging Intellectual Honesty
For some, intellectual dishonesty is their modus operandi.   They are incorrigible.   If someone is content to repeatedly lie and cheat in debate it is best to cut them off and move to someone worth your time.
Most people, in my experiences, try to engage in honest debate.   They will toss in the occasional dishonest tactic but for the most part are interested in convincing people that their position is correct (rather than trying to 'win' at all costs).   And, as noted upfront, the ideal mindset is to put forth one's best argument and accept when one's interlocutor has made a good point that has changed your mind.   If participants operated in this fashion, debate would be far more productive and valuable for the participants (and the audience).
In the meantime, one of the best ways to encourage intellectual honesty is to set the example.   If your interlocutor goes dishonest, point out the problem (e.g. that is not my argument) without getting personal and then try to provide a redirecting comment (e.g.  I am arguing "…", not "…").    And if you have the patience, you could simply repeatedly correct.   When your interlocutor misrepresents your argument (even if repeatedly) you could calmly correct this misrepresentation (repeatedly).
With some, the debate will slowly get back on track.   Others who have malicious intent will increase their use of dishonest tactics.   At this point one might expose the dishonesty in a summary fashion and leave.   Why waste time with someone who is so intellectually dishonest?   Some, like me, when faced with an individual who is clearly malicious might double down on exposing their intellectual dishonesty until they realize their game will not work.   The intent, of course, is to dissuade others from using these tactics.
There are many ways to deal with intellectual dishonesty.   While attempting to combat these tactics remember that the goal is to encourage a dynamic where the participants are adversarial but polite, focused on content (reason and facts) and are attempting to tease out a good approximation of truth.