It Appears That Someone Urinated on Rush Limbaugh's Grave | Missouri News | St. Louis | St. Louis Riverfront Times
By:
Jaime Lees (Riverfront Times)
S E E D E D C O N T E N T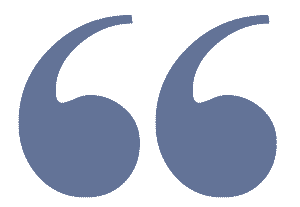 How tragic
By Jaime Lees on Tue, Feb 28, 2023 at 1:00 pm


    ]
Payed My Respects To Cousin Rush
by u/YesThatFinn in behindthebastards
Well, it was bound to happen. It appears that Rush Limbaugh's gravesite has become a gender-neutral bathroom.
The unrepentant bigot died on February 17, 2021 and was buried in St. Louis' famed Bellefontaine Cemetery (4947 West Florissant Avenue) . At the time, we found it interesting that an extreme homophobe like Rush Limbaugh would choose Bellefontaine, where he'd have his body laid next to a gay icon like William Burroughs for all eternity, but we guess he had his reasons.
While many people used the recent anniversary of Limbaugh's death as an opportunity to remember that he died (that's what we do every time we get Rush-related hate mail), others have taken a moment to send their congratulations to Limbaugh for being two years sober. Brutal.
A recent post on Reddit seems to indicate that fans and foes have found Limbaugh's resting place and are using it as a restroom place. Posted six months ago, a supposed "cousin" of Limbaugh's shared a photo of his headstone surrounded by tiny American flags and splashed with some sort of liquid.
The caption on the photo:
"One of my family shames is that we are related to Rush Limbaugh. According to my grandfather, Rush was always a real piece of shit, even as a kid. As a queer person, I knew I had to pay my cousin his proper respect. Enjoy!"
Is it urine? The cheeky poster doesn't say, but it's heavily implied, and the splash pattern would seem to indicate a strong stream.
Comments on the photo range from celebratory to disgusted, with others wondering what security is like at the grave site and if they, too, could get away with it.
Readers, if you're planning to piss on Rush Limbaugh's grave — don't! It is tacky and low class … and it makes the grass all wet. Some of us have plans to have a very gay summer picnic there.
Related
Rush Limbaugh, Finally Quiet, Returns to St. Louis
Coming soon: Riverfront Times Daily newsletter. We'll send you a handful of interesting St. Louis stories every morning. Subscribe now to not miss a thing.
Follow us: Google News | NewsBreak | Reddit | Instagram | Facebook | Twitter
Tags:
Rush Limbaugh,
Missouri,
grave,
St. Louis,
Bellefontaine Cemetery
About The Author
Jaime Lees
Jaime Lees is a digital content editor for the Riverfront Times. Scroll to read more Missouri News articles (1)