Day Two, Canyon de Chelly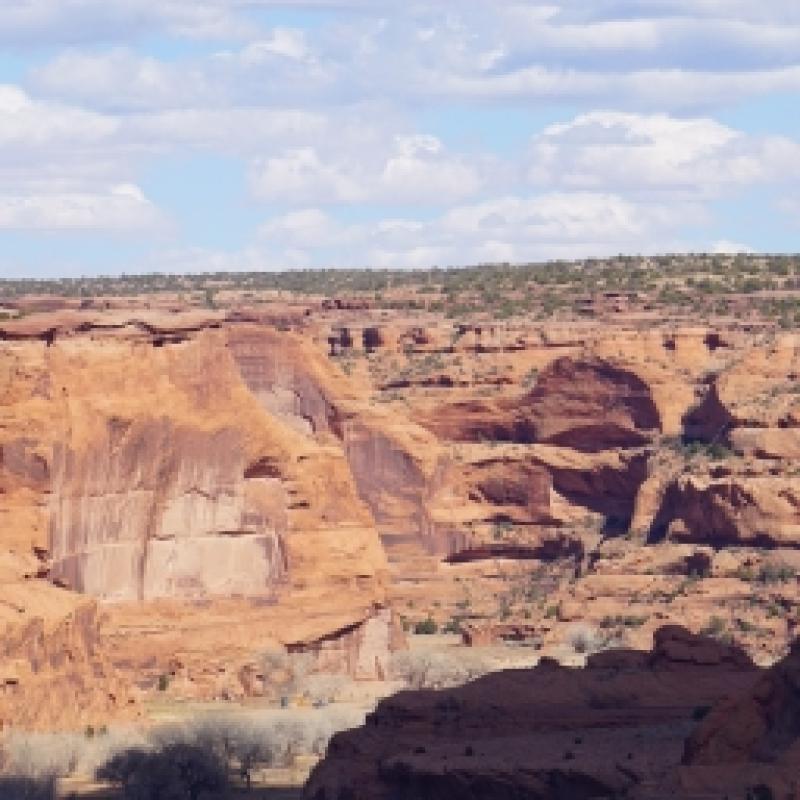 Canyon de Chelly (pronounced de shay ) is a National Monument,
whose administration is shared between the US Park Service and the Navaho Nation.
It's a site that deserves to be visited both for its scenic beauty and for its archaeological interest.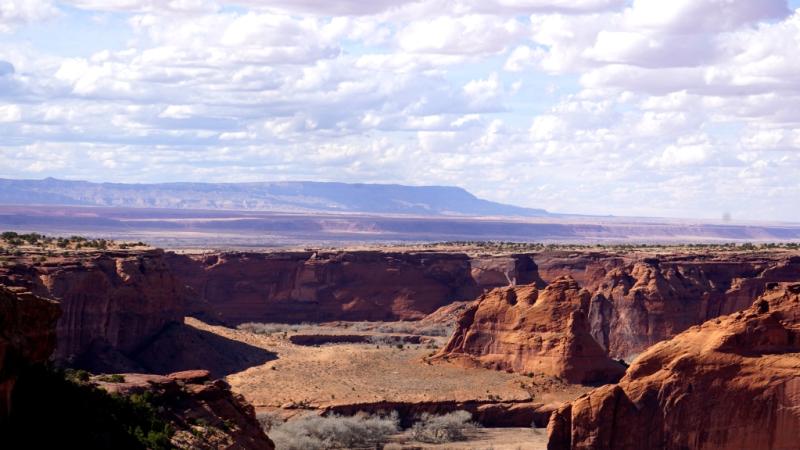 It's a deep, straight-walled canyon,
with a flat alluvial plain at the bottom, which the ancient pueblans (Anasazi) cultivated.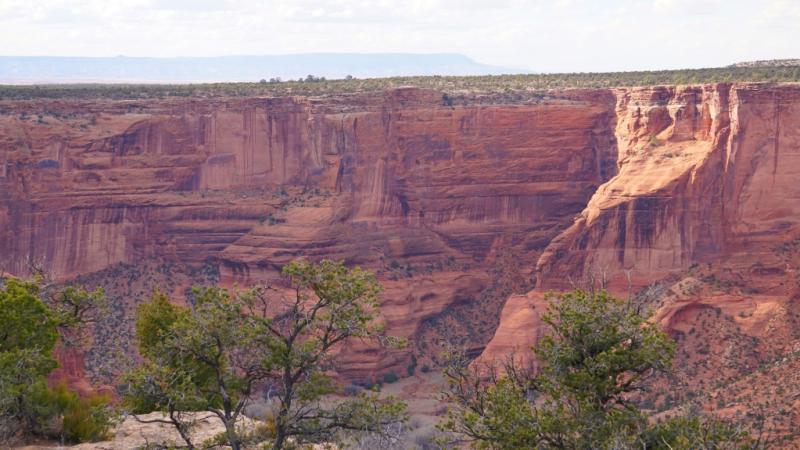 A glimpse of the canyon floor. (You can hike down... if you're in great shape and somewhat insane...)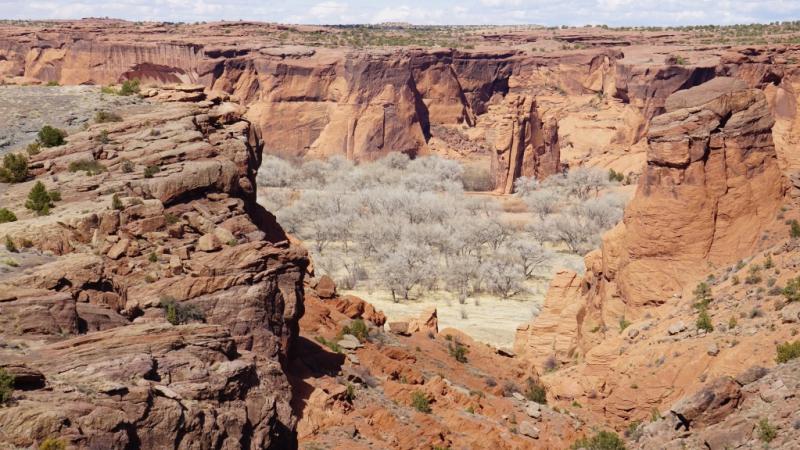 The ancient pueblans lived in pueblos (hey! I'll bet you hadn't guessed!) built high up in the canyon wall.
In case of an emergency, they just had to pull up the ladders...
Check out the size of the trees on the canyon floor.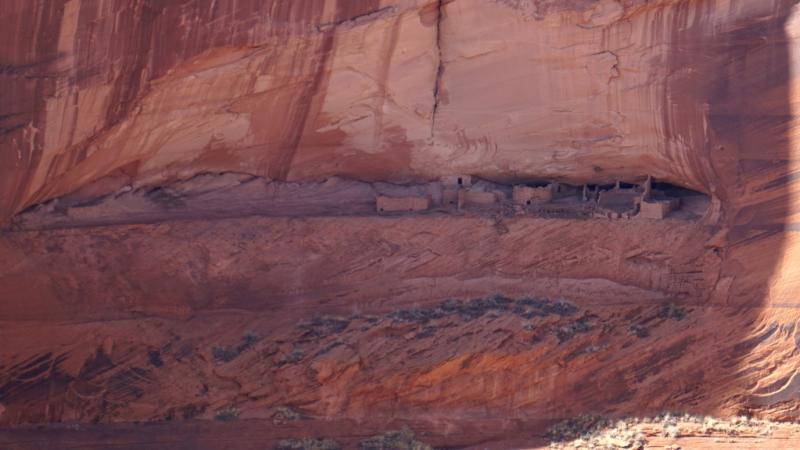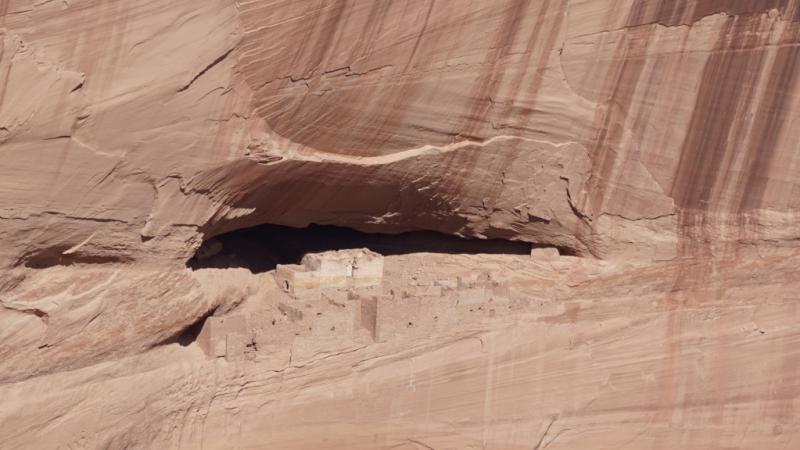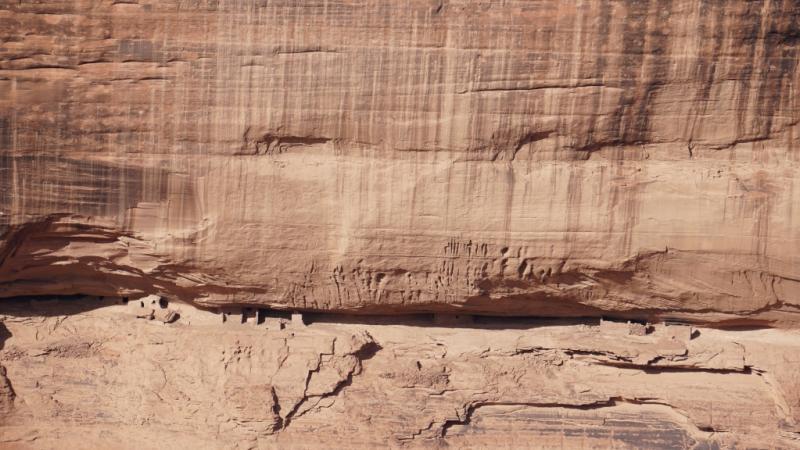 Notice the round construction, half fallen down the slope. A kiva?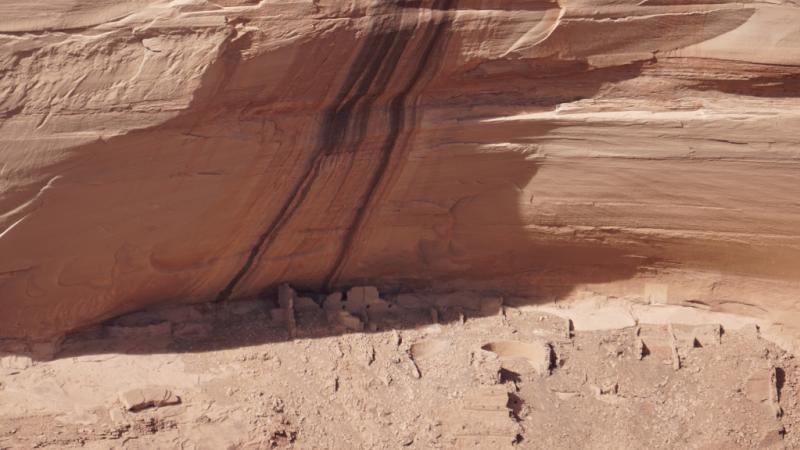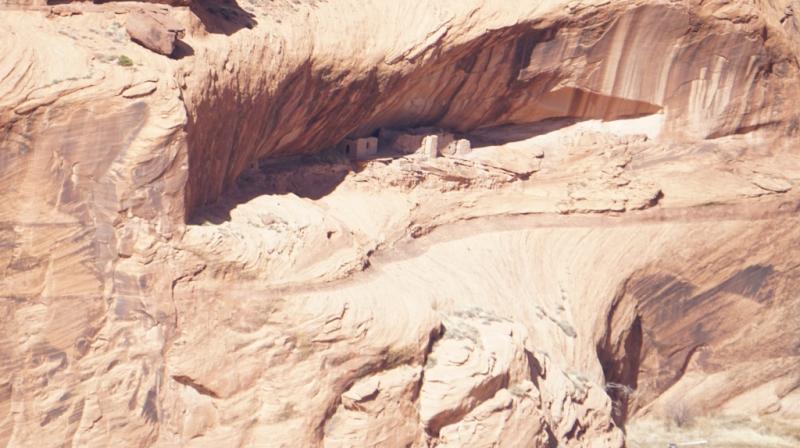 And if you look too long at the opposite wall of the canyon, you get vertigo...