The Canyon de Chelly overflows!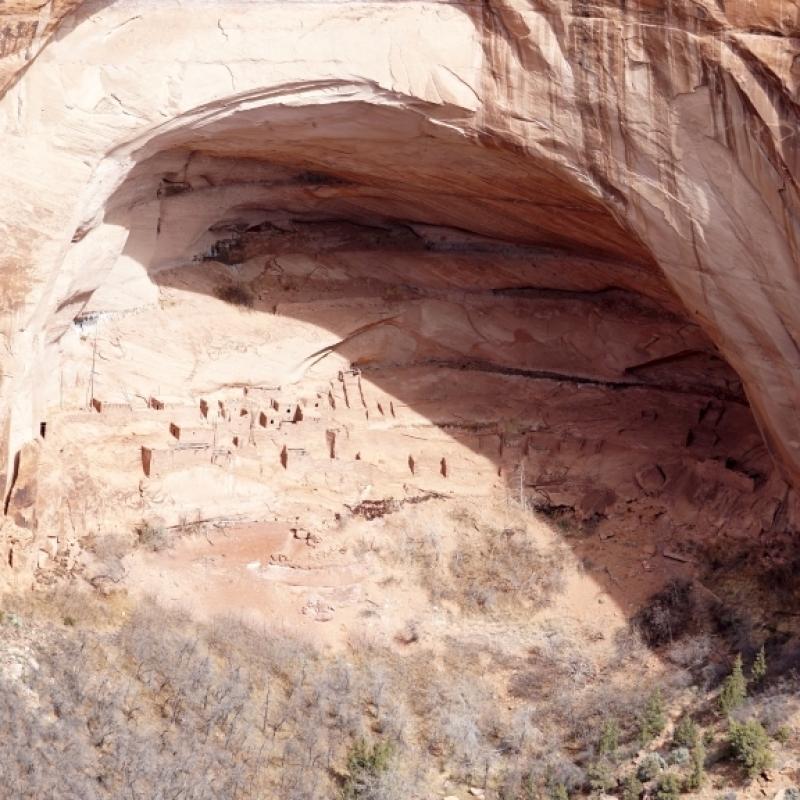 de Chelly is a photographer's delight. Here are a few more.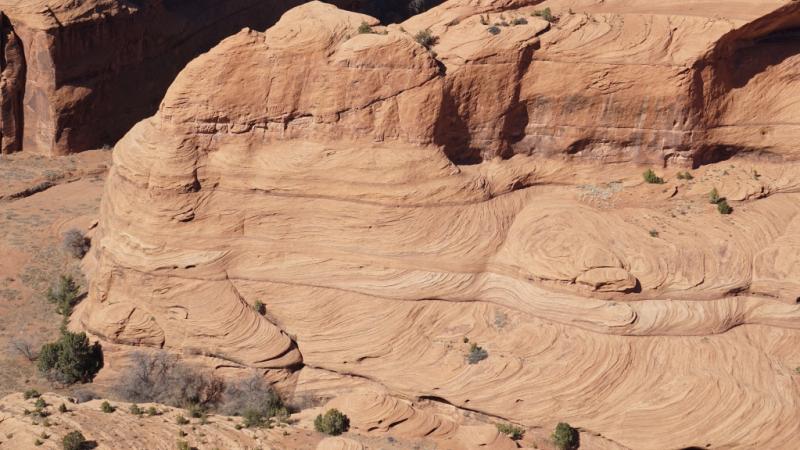 Strata plus erosion...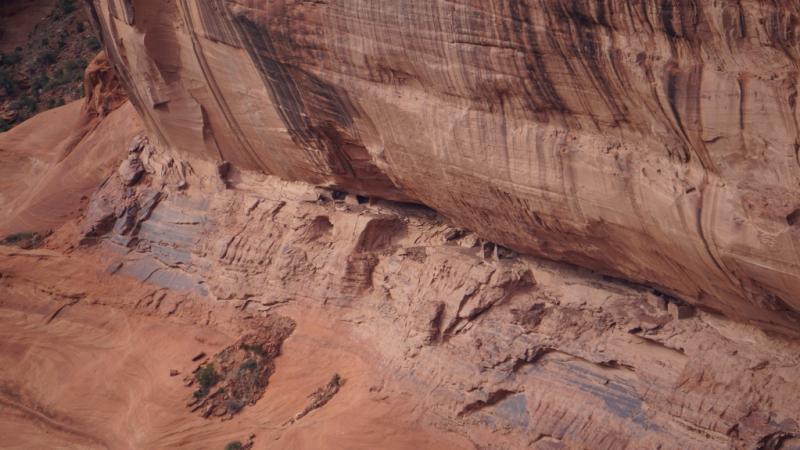 Looking D-O-W-N !!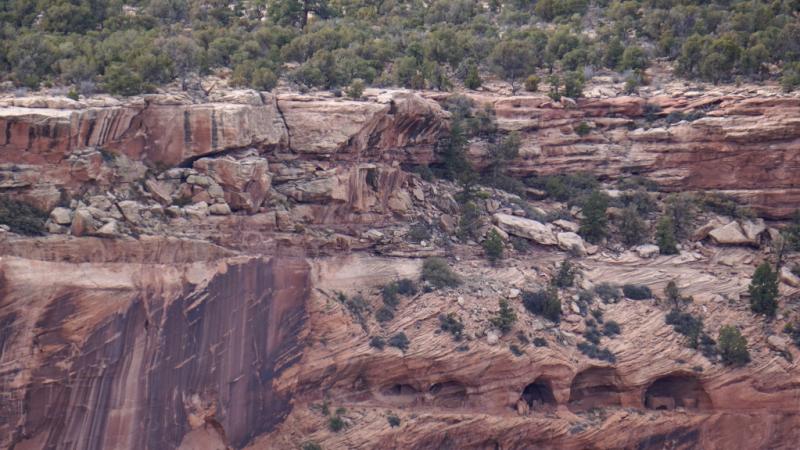 Some ancient pueblans homesteaded high in the cliffs, and climbed up to work their fields.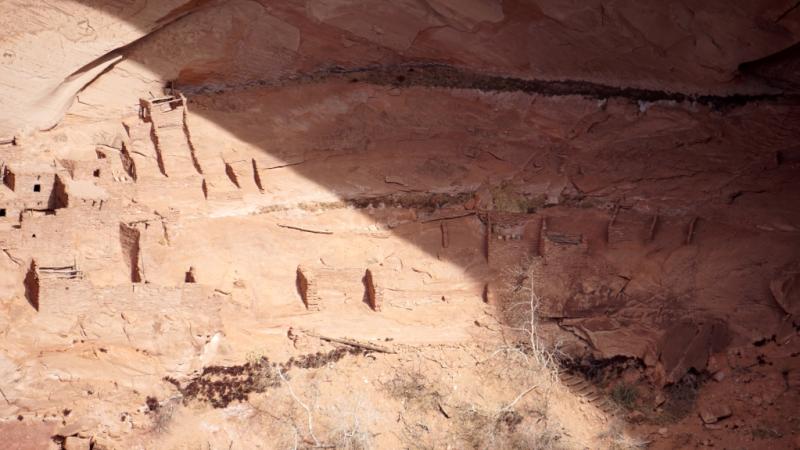 This is quite low in the wall. Someone has put in stairs... but who and when???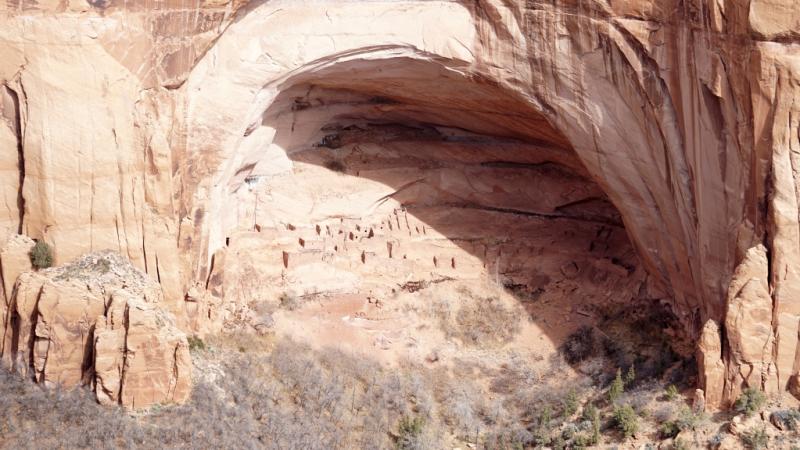 A village on Tatouine?