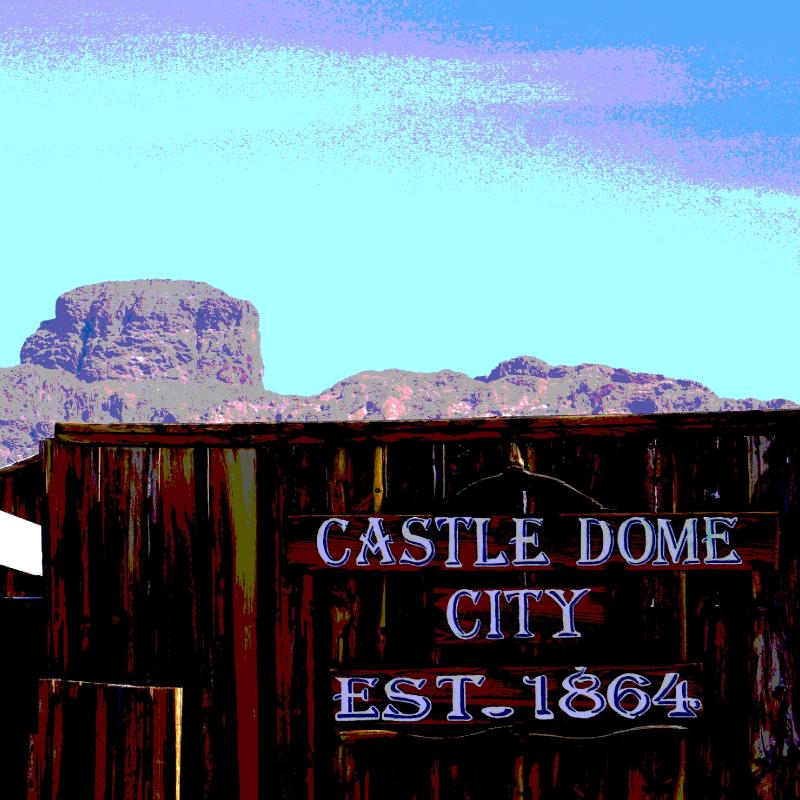 I'm a history buff, so I've dragged my wife along to visit any number of ghost towns here in the Southwest. The best, by far, is only a forty-five minute drive from Yuma... but mostly over unfinished roads.
So Castle Dome has all three of the ideal characteristics for a tourist spot: intrinsic interest, photogenic, ... and very few tourists!

It's a great place for "impressionist photography" - studies in form and color - with lots of old machinery... and a half-dozen bars.