HOWLEY: Here's The Full Story of How Obama, Hillary and Brennan Carried Out The Crime of the Century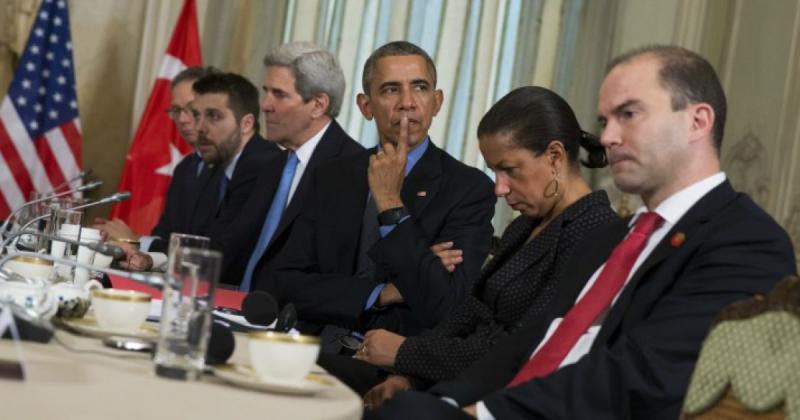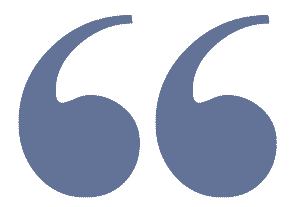 We have explosive information about this scheme, including the involvement of former president Barack Obama, Obama intelligence officials John Brennan and James Clapper, failed Democrat presidential candidate Hillary Clinton, disgraced FBI agent Peter Strzok, the Fusion GPS set-up agent Natalia Veselnitskaya, and even foreign leaders including Angela Merkel. This article will firmly demonstrate the following: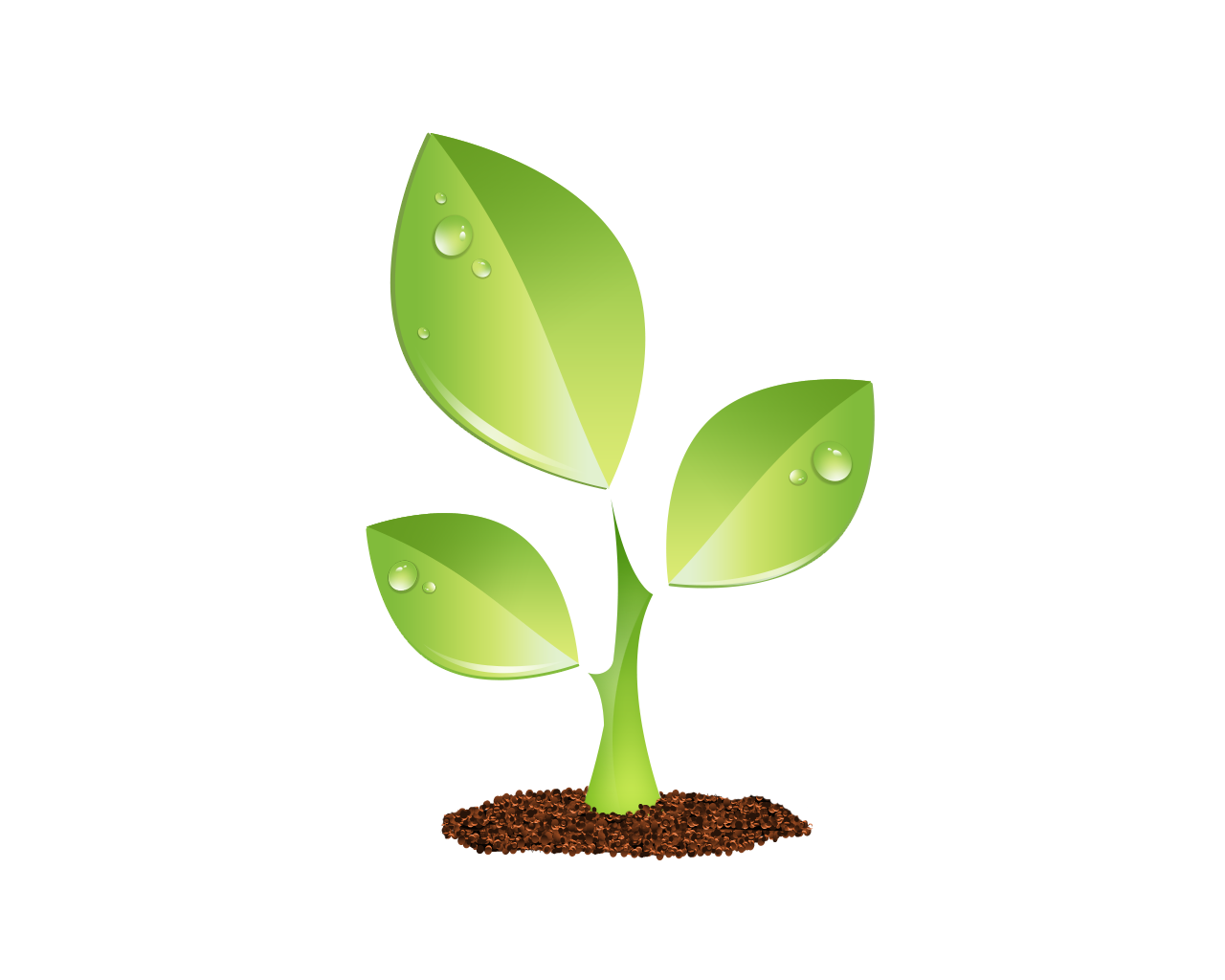 S E E D E D C O N T E N T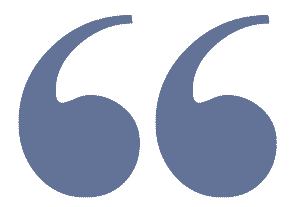 The "Operation Crossfire Hurricane" plot against President Donald Trump is now exposed for the world to see, with special counsel Robert Mueller coming up empty in his quest to pin Trump with Russian collusion or obstruction of justice.
We have explosive information about this scheme, including the involvement of former president Barack Obama, Obama intelligence officials John Brennan and James Clapper, failed Democrat presidential candidate Hillary Clinton, disgraced FBI agent Peter Strzok, the Fusion GPS set-up agent Natalia Veselnitskaya, and even foreign leaders including Angela Merkel.
This article will firmly demonstrate the following:
Hillary Clinton's campaign used the Christopher Steele dossier before their involvement was covered up
Senior Obama administration officials secretly plotted to involve senators in the "Russia" conspiracy
James Clapper tried to use the "Russia" narrative to get the Supreme Court to invalidate Trump's presidency
Natalia Veselnitskaya was a Fusion GPS set-up agent who worked out of an Obama official's office in D.C.
Peter Strzok ran point on destroying General Flynn and covering up for Hillary Clinton
Barack Obama used foreign powers to keep the scheme going, even after he left the Oval Office to President Trump
HILLARY Used The Dossier During Her Campaign
The Hillary Clinton campaign issued a press release on September 24, 2016 promoting information from the Christopher Steele dossier.
That press release has almost completely been scrubbed from the Internet, but is preserved in at least one tweet and in an Internet archive sponsored by The American Presidency Project.
The Clinton campaign, which funded the debunked dossier in an effort to obtain a FISA warrant to surveil Trump Tower, actively promoted a "Bombshell Report About Trump Aide's Chilling Ties To Kremlin." The Trump aide with the purported Kremlin ties was Carter Page. The "bombshell report" was a Yahoo News article by Michael Isikoff headlined "U.S. intel officials probe ties between Trump adviser and Kremlin."
Rep. Devin Nunes' intelligence memo makes clear that Isikoff's article, which was promoted by the Clinton campaign, used Christopher Steele as its source and was used to help obtain the FISA warrant. The FISA warrant application falsely states that Steele did not leak information to Yahoo News.
"We've never seen anything like this in American politics," Hillary for America says in its statement, which called the information in Isikoff's article "chilling."
Clinton adviser Adam Parkhomenko tweeted out the statement:
Screenshot
OBAMA Officials Plotted To Get Senators Involved In The Plot In The Hours Before President Trump Took Office
Newly released emails show the Obama administration scrambling to create the "Russia" scandal within 24 hours of President Donald Trump taking the oath of office in January 2017. The desperation of the Obama administration is evident in the emails, in which the Obama team tries to involve Democratic senators Warner and Cardin and Republican senator Corker in the plot.
Close observers know that the Operation Crossfire Hurricane strategy surfaced during the 2016 presidential election and continued well into Trump's presidency, with General Michael Flynn getting snared in a Peter Strzok/Sally Yates ambush play in the early days of the Trump White House. Now, Team Obama's documented effort to cook up the Russia story before Trump's inauguration emboldens a narrative already proved by text messages (presented below) involving Obama official James Clapper: the Obama people actually thought they could stop Trump from getting sworn in.
Judicial Watch, which obtained the emails in a Freedom of Information Act case, reports:
"In a Thursday, January 5, 2017, email chain then-State Department Congressional Advisor Hera Abassi indicates that then-Assistant Secretary of State for European and Eurasian Affairs Victoria Nuland's bureau was attempting to get Russian investigation related documents to the office of Senator Mark Warner (D-VA) office as quickly as possible. (In June 2016 Nuland permitted a meeting between Steele and the FBI's legal attaché in Rome. Nuland told CBS News that the State Department knew about the Steele dossier by July 2016.)
In the email, with the subject line "For Immediate Review – Call Sheet for S Call with Senator Warner," Abassi writes:
"I told Cardin's folks … that the process is long. Can we ensure that there are no holdups on our end?"
Minutes later, Abassi confirms that Nuland was fully aware of the information that the State Department was providing to members of Congress alleging Russia interference information:
"This is definitely on EUR A/S radar!"
Leaving no doubt that the State Department officials knew they were transmitting classified information, in a Wednesday, January 18, 2017, email with the subject line "Cables/M," Former Foreign Service Officer Kerem Bilge writes to State Department Congressional advisor Hilary Johnson and others: "Highest class is SECRET/NOFORN."
Johnson replies:
"FYI – so we can keep the SECRET/NOFORN header, and should declassify it 25 years from tomorrow.
"I forwarded the fully cleared version to the two of you on the high side [Editor's Note: "high side" is State Department term for high security classification system], but let me know if there's anything else you need from me on this.
"Note: we'll need to make sure there is someone in Senate security tomorrow who can accept these."
On Wednesday, January 18, 2017, Johnson confirms that classified documents were sent to Senator Corker in addition to Senator Cardin. "Flagging that I sent you a high side request for clearance of the draft transmittal letter to send documents to Senators Corker and Cardin."
Additionally, involved in providing classified information to members of the Senate was Naz Durakoglu, Senior Advisor to the Assistant Secretary for European and Eurasian Affairs. In an email dated Thursday, January 19, 2017, with the subject line "Signed, sealed, delivered" Durakoglu apparently confirms that Obama State Department officials were eager to provide the classified material before Trump was sworn into office: " We made the deadline!" Durakoglu states [Emphasis added] "Thank you everyone for what was truly a Department-wide effort!"
President Trump was inaugurated less than 24 hours later.
In a Wednesday, January 18, 2017 email , Naz Durakoglu signed off on the document transmittal letter on behalf of her bureau. This letter accompanied "the documents to Senator Corker and Cardin"
In a Thursday, January 19, 2017 email , Durakoglu appears to confirm that she is who carried the documents from the State Department to Capitol Hill. She states, "I will be carrying over the cables to the Hill.'"
Judicial Watch passage ends
Multiple elements of the Obama machine were working overtime on their Russian cooking in the immediate lead-up to President Donald Trump's historic inauguration.
CLAPPER Tried To Use 'Russia' To Get The Supreme Court To Block Trump's Presidency
Obama administration Director of National Intelligence James Clapper held a meeting in his last days in office to discuss the idea of going to a Supreme Court justice to block President Donald Trump's inauguration, according to a high-level member of the intelligence community who spoke with a Big League Politics source.
Clapper discussed blocking the inauguration on the grounds that Trump was an illegitimate president due to alleged Russian interference in the election, according to the sources. It is not known whether Clapper ever actually convened a meeting with a Supreme Court justice to discuss the Russia case, or whether he simply discussed the idea of doing so. By the time Trump entered office on January 20, the Russia narrative was already underway.
A high-level member of the intelligence community who witnessed the meeting said that Clapper discussed going to one of three female Supreme Court justices to make the case that alleged Russian interference could invalidate Trump's claim to the presidency.
Here's a text the witness sent to BLP's source:
Here's another text the witness sent to BLP's source around the same time, describing how the Deep State was making General Michael Flynn a "rising target" for his alleged involvement with Russians, and stating that House Speaker Paul Ryan is a "wild card" in the Deep State wars.
Big League Politics recently reported  on an audiotape in which Pulitzer Prize-winning journalist Seymour Hersh admitted that slain DNC staffer Seth Rich was the source for Wikileaks' release of DNC emails in 2016, not a Russian hack. Hersh also said that Clapper and Obama administration CIA director John Brennan helped to create the Russia narrative against Trump.
So, how did the conspirators do it? They used a set-up agent named Natalia Veselnitskaya, the fabled "Russian lawyer."
NATALIA: The Conspirators Got Her In, Then Locked Her Out, of The Country
The U.S. Attorney's office for the Southern District of New York, then led by anti-President Trump activist Preet Bharara, played a key role in getting Natalia Veselnitskaya into the country in 2015-2016 on special Obama administration passes.
Now, fired U.S. Attorney Bharara's former office has charged Veselnitskaya with obstruction of justice in an unrelated case. They did this to force Natalia to remain in Russia and not come back to the United States to testify, according to high-level FBI sources. Why? Because Natalia has made it clear that she knows Glenn Simpson — the Fusion GPS head she had dinner with the night before and and the night after her Trump Tower set-up meeting — and she has said that her Trump Tower meeting with Don Jr. had nothing to do with Hillary Clinton.
Robert Mueller, Bharara, and the anti-Trump conspirators want to focus on Michael Cohen as a witness and block out any witnesses that would unravel their entire invented narrative — like Natalia, the spy who was used to set up the phony meeting that led to the fraudulent FISA warrants on the Trump team.
The Department of Homeland Security confirmed that Veseltnitskaya gained parole into the United States during the Obama administration due to a DHS decision made "in concurrence with the U.S. Attorney's Office of Southern District of New York," then headed by Preet Bharara.
But the very people who wanted to get Natalia in now very much want to keep her out.
Natalia Veselnitskaya was charged with obstruction of justice Tuesday to prevent her from coming back to the United States to testify in the Robert Mueller-related cases because her statements have already contradicted Mueller's narrative, according to high-level FBI sources.
Veselnitskaya, who is now in Russia, was charged for making a "misleading declaration" in a civil money-laundering case. Veselnitskaya's indictment was filed in federal court in Manhattan and unsealed by the U.S. Attorney's Office in the Southern District of New York, formerly led by anti-Trump activist Preet Bharara and still dominated by his underlings.
Now Veselnitskaya can't return to the United States to contradict the Michael Cohen-focused case, because she would be arrested upon her arrival in this country. So what could Veselnitskaya spill if she testified? For one thing, Fusion GPS has tried to claim no knowledge of Veselnitskaya's Trump Tower meeting, despite the fact that Veselnitskaya had dinner with Fusion GPS chief Glenn Simpson the night before the meeting and also the night after the meeting.
Veselnitskaya's appearance on Fox News, in which she discussed her relationship with Glenn Simpson, did not sit well with the Operation Crossfire Hurricane conspirators. Particularly her quote, "But my meeting was not at all connected with Mrs. Hillary Clinton."
Geoffrey Berman, the U.S. attorney who signed the Veselnitskaya indictment, was recused from the Michael Cohen case by Department of Justice officials working under Rod Rosenstein. Berman is identified in the press as a Trump appointee but he is actually a Jeff Sessions appointee.
Here is what an FBI insider recently told us, prior to Mueller officially coming up empty-handed:
"Mueller's team of partisans has a problem.  They want to get Trump Jr. and Jared Kushner so they are working hard to prove that Jr and Kushner lied about the June 9th 2016 Trump Tower meeting.  The Special Counsel has their version (Fusion GPS' version) of what happened in the meeting but Veselnitskaya and Manafort's versions don't support their version. They tried to squeeze Manafort into reciting their version but in the end he resisted. So they claimed to the Judge that Manafort lied in his proffer to them. Veselnitskaya already met with Senate investigators and gave testimony about the meeting. This testimony doesn't fall in line with the Special Counsel's version so they have to discredit her and keep her from coming to the U.S. for any future hearings hence the strange indictment today by holdovers of Preet Bharara.
The Trump Tower meeting, facilitated by Fusion GPS and debriefed by Fusion GPS, was an original attempt to get candidate Trump to make commitments to Russia regarding the subversion of the Magnitsky Act.  This was the original purpose of the entrapment but candidate Trump didn't fall for it. So they didn't want a good set-up to go to waste.
Veselnitskaya only mentioned dirt on Hillary as a rouse to get the Trump campaign to meet with her regarding the Magnitsky scheme. Fusion GPS, Brennan and Comey were trying to set Trump up to commit a serious crime related to Russia but they were unsuccessful.  After Trump was elected they dug through all of their attempts to find something useful and realized they could spin several setup meetings with Trump Campaign officials as somehow being related to hacked emails. This is proven by the fact that all the meetings were conducted by people associated with the CIA (Halper and Mifsud) and the FBI (Fusion GPS and Henry Greenburg).  It is also proven by the fact that the FISA warrants obtained by the FBI never had any mention of Hacked emails."
FBI source's statement concludes
Roger Stone was also targeted by one of these set-up plays. 
Stone's lawyer Grant Smith wrote the following in a letter to Rep. Devin Nunes: "By way of example, as you know, back in June I sent this Committee a letter regarding a longtime FBI informant named Gennadiy Vasilievich Vostretsov who, under the alias "Henry Greenberg", was sent to approach my client in May 2016 with claims of having access to information that could impact the election. Mr. Stone not only immediately and forcefully declined to participate in anything this FBI informant was proposing, but never saw or spoke to the informant again. Mr. Stone believes it highly likely that Mr. Vostretsov/Greenberg's status as an FBI informant was not "former", and that Vostretsov/Greenberg was, in fact, actively working on behalf of the FBI at the time of their meeting, acting upon a calculated effort to entrap Mr. Stone and, further, to infiltrate and compromise the Trump effort. Notably, Vostretsov was admitted to the country nine separate times on an FBI Informant's visa."
My reporting on Natalia and the Fusion GPS plot against President Trump has changed the face of the news cycle:
The Russian lawyer Natalia Veselnitskaya who set up Don Trump Jr. for a meeting in Trump Tower as part of a Fusion GPS plot was operating out of the Washington offices of Cozen O'Connor, a law firm run by an anti-Trump former Obama administration official whose super PAC donated to Hillary Clinton and Jeb Bush in the 2016 presidential election.
Veselnitskaya's work from the Cozen O'Connor office provides more evidence of a Democrat and establishment Republican effort to set up the Trump campaign for a future Russian collusion case. Veselnitskaya was allowed into the United States by the Obama Department of Justice while the former Obama official who runs Cozen O'Connor publicly warned then-candidate Trump that if he became president he would be investigated by the DOJ for contacts with foreign leaders. Veselnitskaya reportedly had dinner meetings with Fusion GPS chief Glenn Simpson the day before she met in Trump Tower and also the day after she went inside Trump Tower.
Big League Politics has confirmed that a Cozen O'Connor partner who lives in the same apartment building as James Comey's friend Daniel Richman — who leaked classified information to the press on Comey's behalf — spoke with Richman during the period that Comey and the Fusion GPS team were trying to obtain FISA warrants on Trump Tower.
Let's break down the facts of an Obama administration official's involvement in the Trump Tower plot:
Russian and U.S. citizen Rinat Akhmetshin, a Soviet military veteran, was present at Veselnitskaya's meeting with Don Jr. in Trump Tower after leading a lobbying push supposedly to repeal the Magnitsky Act. Akhmestshin is believed by insiders to be linked to Russian government intelligence, a fact that the Washington Post seized on when reporting that he met with Don Jr. and Jared Kushner in Trump Tower. A nonprofit group focused on promoting Akhmetshin and Veselnitskaya's cause to lawmakers actually hired Cozen O'Connor, which the law firm confirms.
The Washington Post reported (emphasis added):
"In the spring of 2016, as the presidential race was heating up, Akhmetshin and lobbyists he hired sought meetings on Capitol Hill to make their case against the sanctions law. Akhmetshin hired former Democratic congressman Ron Dellums, along with a team of lobbyists from the law firm of Cozen O'Connor.
Steve Pruitt, a business colleague speaking on Dellums's behalf, said his involvement was brief and ended when he determined that Congress was unlikely to change the law.
In June, after visiting Trump Tower in New York, Veselnitskaya came to Washington to lend a hand in the lobbying effort.
She attended a meeting of the team at the downtown offices of Cozen O'Connor , where she spoke at length in Russian about the issues but confused many in the room, who had not been told previously about her involvement, according to several participants."
Washington Post passage ends
Cozen O'Connor managing partner Howard Schweitzer is listed here on a DOJ form from an investigation into the breaking of lobbying laws by Russians trying to repeal the Magnitsky Act — which was just a front to get Russians in the room with Don Jr. We know now that Natalia Veselnitskaya was actually operating out of the Cozen O'Connor offices.
Schweitzer worked as general counsel for the Export-Import Bank under George W. Bush and was chief operating officer of the TARP bailout program under both Bush and Obama from 2008-2009.
"In October 2008, Treasury Secretary Henry Paulson appointed Howard as the first COO of TARP. In this position, Howard led program execution and built the TARP infrastructure. He served as a key point person regarding the financial crisis through the presidential transition and continued to serve as TARP COO under Secretary Timothy Geithner until August 2009," reads Schweitzer's Cozen O'Connor bio.
"He served as chief operating officer of the TARP in the George W. Bush and Obama administrations," reads Schweitzer's bio for a Politico piece he wrote in August 2016 headlined " 7 Reasons Why Trump Would Hate Being President."
Schweitzer's virulently anti-Trump piece for Politico tries to make the case that Trump was "sabotaging his own bid for the White House." Schweitzer said that if Trump became president then "He'll be investigated to death" by Congress and the Justice Department for his business dealings and "relationships with foreign leaders."
The narrative was being set.
The Philadelphia-based Cozen O'Connor law firm also has a political action committee that donated to Hillary Clinton during the 2016 presidential election, in addition to Jeb Bush, Chris Christie, John Kasich, and Martin O'Malley. In the 2018 election cycle, the Cozen O'Connor PAC donated more money to Hillary Clinton's dormant  campaign.