Why Are Mass Shooters Always Men?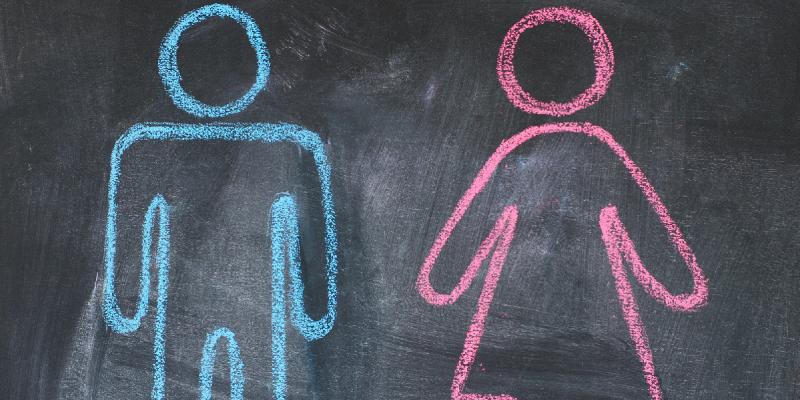 Over the past number of years there has been a sort of bubbling up consideration of an intriguing concept - what if the world was run by women?  Would it be a better place?  I remember a 60 Minutes segment a few years ago which was about how powerful women are in Icelandic politics and how it made Iceland a much more successful and happier place. Iceland is considered one of the happiest countries in the world. 
It is hard to deny a belief that if women ran the world there would be less violence, less hostility, less extremism, less terrorism, and less hate. 
California governor Gavin Newsom held a meeting yesterday to address mass shootings and how to prevent them
"These shootings overwhelmingly — almost exclusively — are males, boys, men. I do think that is missing in the national conversation," Newsom said, according to Politico. "I think that goes deep to the issue of how we raise our boys to be men, goes deeply to values that we tend to hold dear — power, dominance, aggression, over empathy, care and collaboration."
We don't see young women involved in mass shootings. I can't remember even one that made national news, although I'm sure there are women who kill someone with a gun. Years ago there was a female serial killer Aileen Wuornos, who was messed up in the head and killed a string of men, usually by shooting them. It was considered unusual though , so unusual that a Hollywood movie about it , Monster, became a sensation and the actress who played her, Charlize Theron, won an academy award. We don't picture women as killers. 
Boys we do. 
We all know there are biological imperatives that create aggression in males, the need to provide for the family was why the man was fighting the prehistoric beast outside as the woman was huddled in the cave cradling the offspring. There were defined roles based on physical strength and aggressiveness. 
But the world doesnt often require physical strength to succeed anymore. It doesnt necessarily require physical aggressiveness. Young men (these mass shooters) get frustrated by how they are treated , not only by women but by the world in general, and they lash out in a burst of primeval violence. 
The Dayton killer was a member of a band which performed songs about raping and killing women. As much as there may be radical feminists who fantasize mass violence against men, it doesnt happen much at all in real life. Women have some quality that keeps them more grounded. We need as a society for that groundedness to transfer to the young men.