The Skeletons in Trump's Closet Are Walking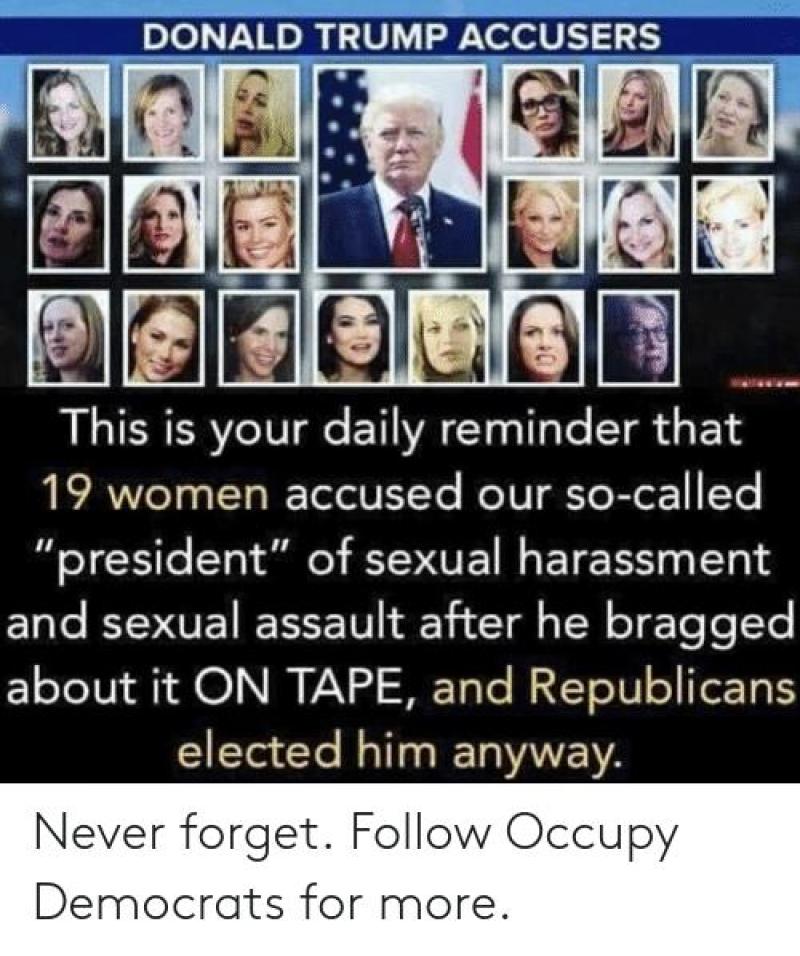 "Jeffrey Epstein is a terrific guy!" - Donald J. Trump, accused child rapist
Did Donald J. Trump, the Fake POTUS, Real POS & William Barr, The Fake Attorney General, real POS, order the Suicide/Murder of Epstein?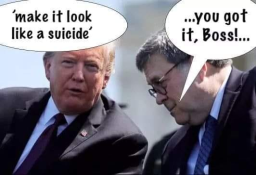 Both men had personal ties to Jeffrey, the convicted child sex predator, and notorious NYC's pimp to the Wild & Wooly UBER RICH. Both men are fat disgusting men.

Trump's long red tie was allegedly draped around Epstein's snapped neck, as a warning to others potential "snitches".

The message was clear:  "Don't snitch! I have plenty of ties, belts, and bedsheets". - Signed, DJT

Trump's ties are made in China. Maybe the Chinese did it? Huh, you think?
Epstein and Barr's father, Ethiopus Barr, worked together at an elite NYC private school for rich brats, Drake.

In fact, Barr's father was the Headmaster who hired Epstein to teach Math, although Epstein did not have a college degree and only attended college for six days.

How close were they? Enquiring Minds Want To Know - The Other Kind Do Not Give A SHAT!

"Like two peas in a pod", according to our "sauce", Steve Bunions, the former Chief Advisor to the "illegally installed", arse wipe in the Whitehouse, Donald J. Trump. 

Bunions, a Leninist, served Trump, as his Chief Policymaker, until, he made a fundamental mistake. Steve started getting "better" press, than the Commander-In-Super Egos.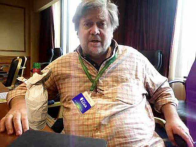 It was the kiss of death for Bunions. Today, he lives in the basement of the Washington Monument, a washed-up drunk, a wino, who will sell his former boss out for a drink.
"Bunions", according to other booted-out Whitehouse staff members, "was someone in the know, at one time," confirmed several WH rats.

"Trump liked to frequent Epstein's Penthouse " Sex Parties for the Filthy Rich & Well CONNECTED" , as many of Trump's cabinet members did, too." 

Playboys, celebrities, and, twisted, rich, child sexual perverts were the "movers and shakers" in NYC, back in the day, the "Golden Days of Unbridled Sex", when Trump and Epstein were best friends and inseparable on the Social Scene!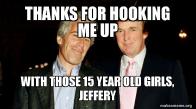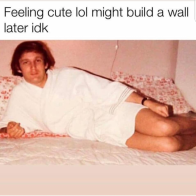 Here are the facts, as we were told them by high level former "somebodies", who are now, "nobodies", as Detective Jack Webb used to say, "Just the FACTS, lady, just the facts! No screaming or I'll crack your head." Or, words, not remotely similar to these.

FACT SHEET:
1. Epstein had attempted suicide two weeks before his murder/suicide and was placed on "Suicide Watch", a fun game that the bored guards like to watch.

2. He was put on "Suicide Watch", which required officers to monitor his cell every 30 minutes to physically check, or, "eyeball" that Jeffrey was not hanging from the ceiling, and, thereby, to see that he was "OK". They, the guards are required to enter their observations in a log on a 24-hour basis, 7/24/365, whatever the freakin' frack that means.

3. Jeffrey, as all, "High Publicity Suspects" are, was also required to be monitored, 24/7, by a video camera. That way official could determine who tied the knot around his neck. (Smart, huh? A sort of "Fail-Safe" back up method that there was no "hanky-panky" going on in his cell.

4. The week that Epstein, the billionaire playboy's case was approved to go to trial, suddenly, he is taken off SUICIDE WATCH? Why, who ordered it?
Attorney Barr had stopped by to visit him the previous day. Was that a coincidence?

5. When a prisoner is placed on "Suicide Watch" his socks, belt, sheets are removed along with anything else that he might use to commit harm himself.

6. Oddly, on the night of his Murder/Suicide, two (not one) guards fall asleep failing to monitor him every 30 minutes, as required by the prison standard operating requirements demanded. (Unless, of course, the guards were given a Cosby Capuccino, thus, were drugged, or, got paid off).

7. The video camera was discovered, the following morning to be turned off. Who did that? Why?

8. The Superintendent of the prison was quickly moved by Barr to another, unnamed facility, but, not stripped of his duties. He was given a pay raise.

9. The Autopsy Report released to the public was a "SUMMARY Report", not a full REPORT, just like the damaging Mueller Report was "Summarized" by Barr. ("No Collusion - No Obstruction"), and released just in time for Trump Supporters to chant it at Trump's "Rallies in the Allys" Re-Election Campaign Jerk-Offs!

10. Trump's child rape accusers were scheduled to testify in the upcoming trial, but, because Epstein was stuffed, or, "snuffed himself", they were denied that opportunity. Dead Men Tell No Tales! And, very few, if any cities prosecute dead people.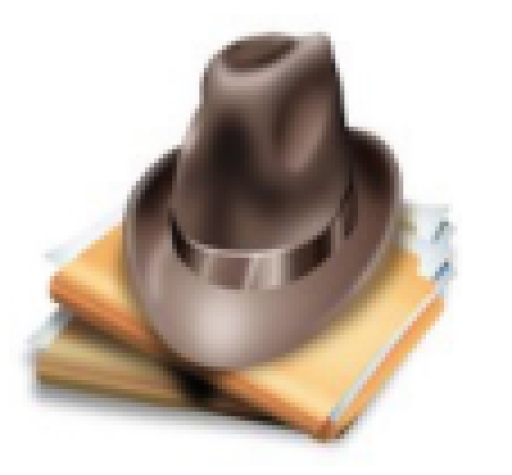 11. What happened to the two sleeping guards? Were they fired, or, given raises, also?

12. Who benefited from Epstein's Murder/Suicide? Trump? Barr? Other "perps" who would be exposed if there was a trial?

13. Why did Trump think it was necessary to go on national TV and proclaimed without proof, that, "The CLINTON'S DID IT!"  When, he knew, all along, who did it? He did it. Was it to throw suspicion off of himself.

14. Trump's cruelty toward children, women, and, those he sees as "enemies" (Anyone with an IQ above 35) has been on display since he took office.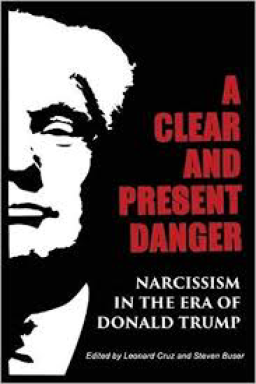 15. A suicide note in Epstein's own handwriting was found in the palm of his hand. But, was overlooked by the Coroner, because she did not have her glasses when she was paged to the prison.

Our sauce, a very pissed off, Sarah Huckabeehive Sanders told Fox TV News watcher that it read:  "Trump did it!"

Who MURDERED Epstein?

You Decide - We Distort!

Why is there not an extensive investigation into this highly publicized incident? AG Barr could order one. He did not! Why? Is it because he is too fat and too lazy?
Something smells all the way to Denmark. Hey, hey what that smell? Is it Trump Arse? Or, is it another one of Trump's botched crime scenes.

You decide - We distort!

We are, the Less Than Prestigious , E at The Press - Do Not Wipe Your Bun With It! It Scratches, aka , The "Original Fake News"! We are so fake, we just make sh*t up!