The Firing of former Ambassador Marie Yovanovitch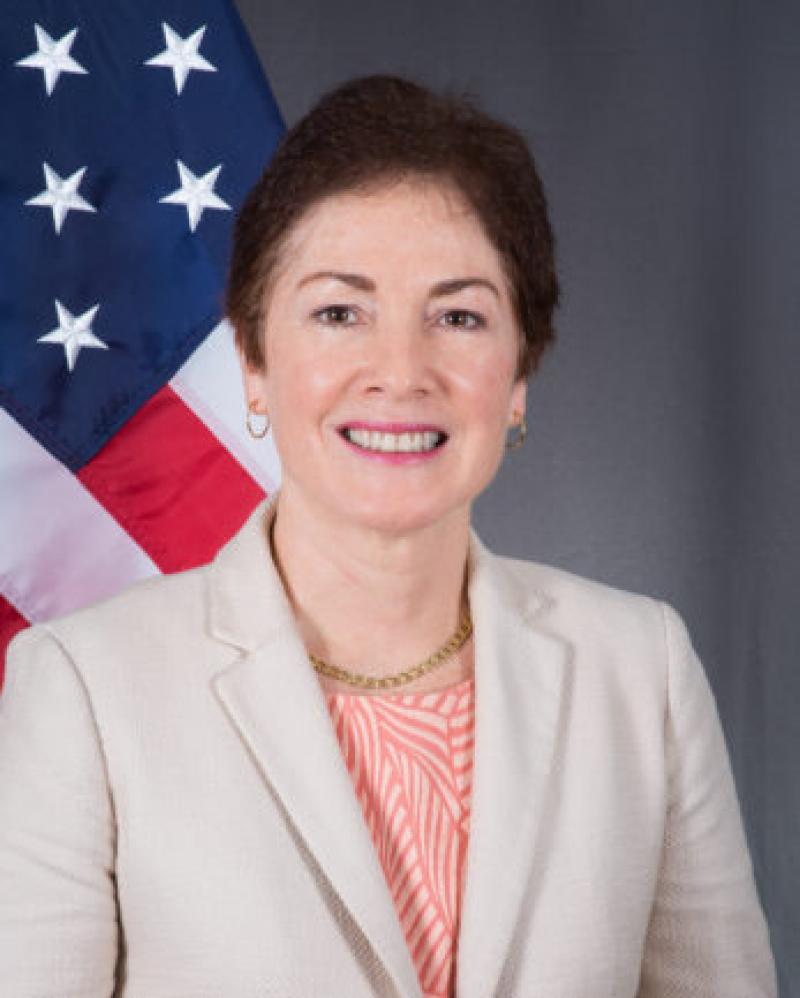 First, a bit of background from Wiki :
Former Ambassador Yovanovitch is a graduate of Princeton University, where she earned a B.A. in History and Russian Studies in 1980. She studied at the Pushkin Institute (1980) and was awarded an M.S. from the National Defense University National War College in 2001.
She has served this country faithfully since her first assignment in Ottowa in 1986.  That assignment was followed by overseas assignments including Moscow, London, and Mogadishu.[9] From May 1998 to May
2000 she served as the Deputy Director of the Russian Desk in the U.S. Department of State. 
From August 2001 to June 2004, as a career member of the senior foreign service, she was the Deputy Chief of Mission of the U.S. Embassy in Kiev, Ukraine.[10] From August 2004 to May 2005 she was the Senior Advisor to the Under Secretary of State for Political Affairs. 
Yovanovitch was nominated on June 3, 2005 to serve as the Ambassador Extraordinary and Plenipotentiary of the United States of America to the Kyrgyz Republic, and confirmed by the United States Senate on June 30, 2005. She was the United States Ambassador to Kyrgyzstan from November 20, 2004, to February 4, 2008, and the United States Ambassador to Armenia from August 1, 2008, to June 3, 2011. 
Yovanovitch was nominated to be the ambassador to Ukraine on May 18, 2016, to replace Geoff Pyatt, and was sworn in on August 18, 2016.  She was recalled On May 20th of 2019.
Marie Yovanovitch has served the United States honorably in every post to which she has been assigned. There isn't one bit of proof that she has engaged in any sort of impropriety or unscrupulous dealings.  
Nevertheless, yesterday, Donald Trump stood in front of reporters, and when asked about the ambassador's firing, he said "I don't know if I recalled her or somebody recalled her, but I heard very, very bad things about her for a very long period of time -- not good."   In the phone call to Ukrainian President, Volodymyr Zelensky, he said, ""The former ambassador from the United States, the woman, was bad news and the people she was dealing with in the Ukraine were bad news so I just want to let you know that,"  He added, "She's going to go through some things."
Trump trampled Ambassador Yovanovitch, her character, and her impeccable service to this country, and he did in the name of a political personal agenda.  Translation:  He fired her because she wouldn't 'play ball' regarding Trump's efforts to disparage political rival Joe Biden.  There isn't an excuse on this planet that would make his disgusting antics ok.
And PS:  Rudy Giuliani needs to flush himself down the nearest toilet for his part in the recall of Ambassador Yovanovitch.  In a Wall Street Journal interview , he admitted that he encouraged Trump to fire her because she was interfering with the issue at hand. 
Since when have positive character traits turned into liabilities?  To say that this is an alarming trend is an understatement.