Dr. Rick Bright testified before a hostile Republican Committee, and, a Information seeking group of Democrats on his role at BARDA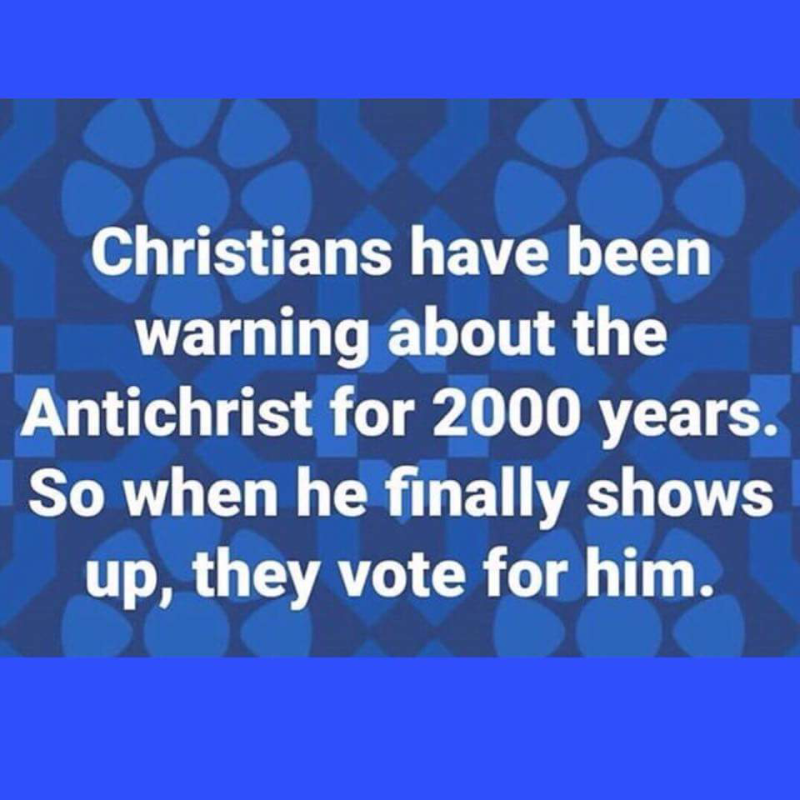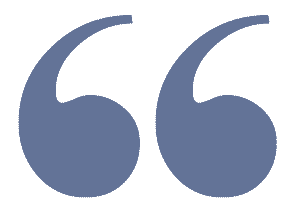 "Pretending the COVID19 Virus away is not an effective scientific method to contain it. Lying about it is worse!""
Dr. Rick Bright, the booted-out scientist and expert on World Wide Pandemics and Infectious Diseases, was ignored, "blacked balled" (even though he is White) and, is on the way out of the Trump administration because he wears glasses on occasions.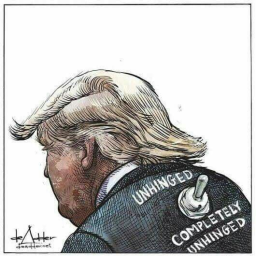 Donald J. Trump, the Fake POTUS, Real POS in the White House, known derisively, as the Commander-In-Petty Grievances d oes not trust anyone that can read!

Reading, comprehension, and research have always bored the "spoiled rich brat" to tears, and, does so, to this day. That is one of the major causes of Murica turning rapidly into a "Shit Hole," under Trump's incompetent, unhinged leaderless leadership.

Trump as most of the world knows is a CON MAN, failed businessman, Reality TV personality, who with the illegal aid of the Russian got himself elected to an office he knows absolutely nothing about.

But that is not an impediment for Donald J. Trump, who boasts that because of his status as a Reality TV Star he can do anything that he wants with women, even grab them by the "pussy".

"They let you do it," Trump explained to an Access TV Host, who was promptly fired while Trump was HIRED by the American Electoral College as the 45 th president of the United States. Imagine that, Gertrude?


Dr. Bright, a brilliant scientist, who has served as Director of the federal agency, Biomedical Research, and Development Authority (BARDA) since  2010,  until he suddenly left his position as head of that critical agency tasked with the job of "advancing countermeasures against" the KILLER COVID19 Pandemic, that at this very moment, is currently ravishing America.

COVID19 is a "novel virus of which there is little known about it. At the moment, Epidemiologists who have been studying Pandemics, have repeatedly stated that "there is no known cure, effective treatment, or vaccine!

 This worldwide pandemic has resulted in approximately 87,568 DEATHS in America  while infecting 1,443,397 more.

Further, the Center for Disease Control and Infectious Diseases (CDC) along with the World Health Organization (WHO) and every Medical professional on this planet, with the exception of Donald J. Trump's deceased Uncle "who was a brilliant physician," according to the MENACE in the White House .

At this moment, May 16, 2020, the only effective measures against this KILLER  Virus is "Social Distancing, Wearing Face Masks, Washing Hands, Avoid touching one's eyes, and, self-quarantine if one lives in "a so-called" hot spots to protect oneself and family.

Trump, however, believes his political instincts which tell him that "people can be replaced, the American Economy is more important than life!"

So, naturally, our brave, manly-man Unfit and Unhinged, leaderless Leader, rushes about without a Face Mask b ecause it would scare people. (If you ask me, that Orange, obese face is scarier than waking up with the "Chain Saw Massacre Murderer" hovering over your bed.

But, the Idiot-In-Charge of our country's safety is convinced that he is still a babe magnet, and, all the World must bowel to his charm and genius, or, GOD, who personally appointed him, will strike them down and seize their assets.

Of course, Trump's recommendations run counter to the Scientific community, a bunch of nobody 'nerds' living off the federal tit through their unworthy grants, as the Donald refers to them in private. 

Our self-proclaimed "STABLE GENIUS," fake president, illegally occupying the nation's White House, sincerely, believes that he knows more than anyone on the planet, because, he had an uncle that was a medical doctor, Dr. Ben Crazy!

Therefore, by osmosis Trump, too, is a medical doctor, even though he never went to Medical School.

"When you are a Genius, you can go all the way," Trump explained to a group of 5 th graders, strapped to their classroom chairs by Republican operatives, forced to watch the babbling president until they expired, or, his Hign Arse, Trump got bored, again, and had to leave immediately to retrieve his dosage of Adderall.

Aboard Airforce One, Trump screamed at the accompany Press Corp that they needed to take that silly ass mask off, or, he would have the Secret Service toss them off the plane, even though they were flying at 20,000 feet above sea level.

Trump's plan for the nation's economic recovery is a simple one. "The Donald" wants to force people to go back to work, regardless of the danger, and, "run like Heroes directly into the COVID19 Virus," killing them in hand to hand combat, without face masks, or, by out coughing it.

Trump loves to bellows from his "bully pulpit,  that "we have to get the economy up and running," regardless of how many old folks, black and brown folks die.

Besides, Trump whispered to his most trusted aide, Steven Miller (rumored to be still suffering from a previous Pandemic, Aids) that those people are not productive and just suck up federal dollars.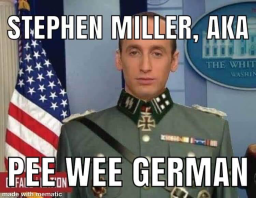 Or words, not remotely similar to these, according to our Chief Washington D.C. correspondent, Steve Bunions, a former top Advisor to Donald J. Trump, before, Steve, too, was ceremoniously  KICK OUT of the White House for upstaging the COMMANDER-IN-SENSITIVE SLIGHTS.

Bunions, a world-class WINO, living in the basement of the Washington Monument, was tapped by our publisher and flounder, Jonathan Livingston Pigeon-Poo, "Doctored," at Eat The Press – Do Not Read It, as our Chief Correspondent to cover the "continuous mess in D.C., no matter how often it leads to Trump's front door!"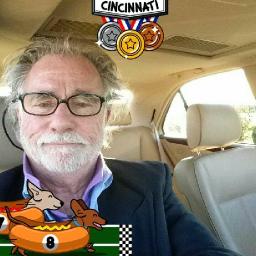 Bunions, following "Doctored" Pigeon-Poo's directive immediately picked himself up from the floor and staggered over to the Halls of Congress, which was nearly vacant, so he walked right into the committee chamber and took a seat.

Because, Bunions, like all of the Republicans in that House hearing, wasn't wearing a mask, everyone, including the chair Rep. Anna Eshoo  (D., Calif.) assumed that he was a Republican.

Before passing out, Steve communicated to our home office, in Mildew, Ohio, "where there are no jobs, not even blow jobs" that Dr. Bright's was under attacked by Republicans for daring to channels his superiors, or, countermanding their advice because many of them had high school degrees, or, it's equivalent a G.E.D.

The hearing, according to our bleary-eyed, still intoxicate reporter, was deeply divided and both sides wore "face paint."

Although, days later when Bunions sobered up he noted that the Republicans had "overdone it", dressing up in Native American costumes and banishing tomahawks was a " bit of an overreach," Bunion said as he stared at wall paint.

The hearing, according to our "sauce, was wisely scheduled in the morning to prevent the Commander-In-Twitter's barrage of Bull Chips from continuously interrupting the hearing via his vengeful Tweets.

"Trump," noted, Steve, likes to "sleep till noon, eat his 12 Big Mac Breakfast served by his COVID19 Valet, then guzzled down 12 Diet Cokes to wash the waste through his compromised digestive system."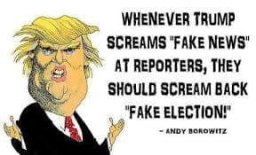 By 3:00 PM, the Angry, Roaring "Boy/Man" is ready to bully his staff and start a new day of LYING TO THE WORLD.
On the one side, Steve reported, were Republicans, still playing with their "Spinners" that Senator Burr handled out to them during the "impeachment hearings," to distract them from the overwhelming evidence of Donald J. Trump's treasonous crimes.

The "Spinners" are so addictive that nearly every one of the Republican in the session was playing with them, or, themselves to ease their nerves, and slow down the sense that they were about to be caught for something nefarious, as Senator Burr was recently doubling down on "inside trading." T

That is a "no-no, within the sacred halls of the Senate; Senators are required to go "outside" to do that sort of thing, and, to use a handkerchief.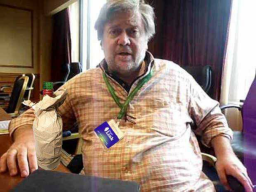 Steve Bunions, our Washington, D. C. reporter, filed the following, concise, pity article only moments ago from the basement of the Washington Monument, where he lives, since being tossed out of the White House (window) for committing the "heinous " crime of attracting more publicity than Trump, the "Publicity Whore Extraordinaire!"

As most of our readers are aware, Bunions was the top adviser to "the Donald," the one that "spit-shined" his shoes. Steve, as his mother called him, does not wear underwear, spends much of his time drunk, and "Walking The Floor Over You - Who" in a tattered, worn blue bathroom, that his "Mommy" knitted for him when he was in college at Wellesley College where he fell madly in LOVE with Hillary Rodham, who instantly requested him because he had a habit of not bathing, and, never brushed his hair or teeth.  The binge-drinking prevented him from personal hygiene, so, he was asked to leave within days of his arrival.

Besides Wellesley College is an exclusive women's college. Steve, the gad about, often drunk! His long stringy, unwashed hair, when he was not intoxicated, confused him. He was often unsure of what sex he was. 

Decades later, when he discovered which, he made a fortune as a Right Wing "Babbling Conservative" on Talk-HATE-Radio, which catapulted him into the arms of that twisted pervert, Donald J. Trump, Certified Punk and part-time construction worker, according to our "sauces."

Steve sent this report to us via Carrier Pigeon, because he is broke and spends all of his money on cheap wine and hand sanitizers.

Bunions article is precise, pity, and concise:

"It the same old, same old political claptrap. Republicans vilifying the witness, praising Trump and playing with their spinners, while the "good guys", the Dems, search for the truth, attempting to divine what is in the 'best interest of Americans,' instead, what is in the best interest of Donald J. Trump!"

END!

Please, remember to wash your hands after you throw-up!