The Excuse - "In This Country We Are Not Used To Wearing Masks"
Category: Op/Ed
By:
john-russell
•
2 weeks ago
•
119 comments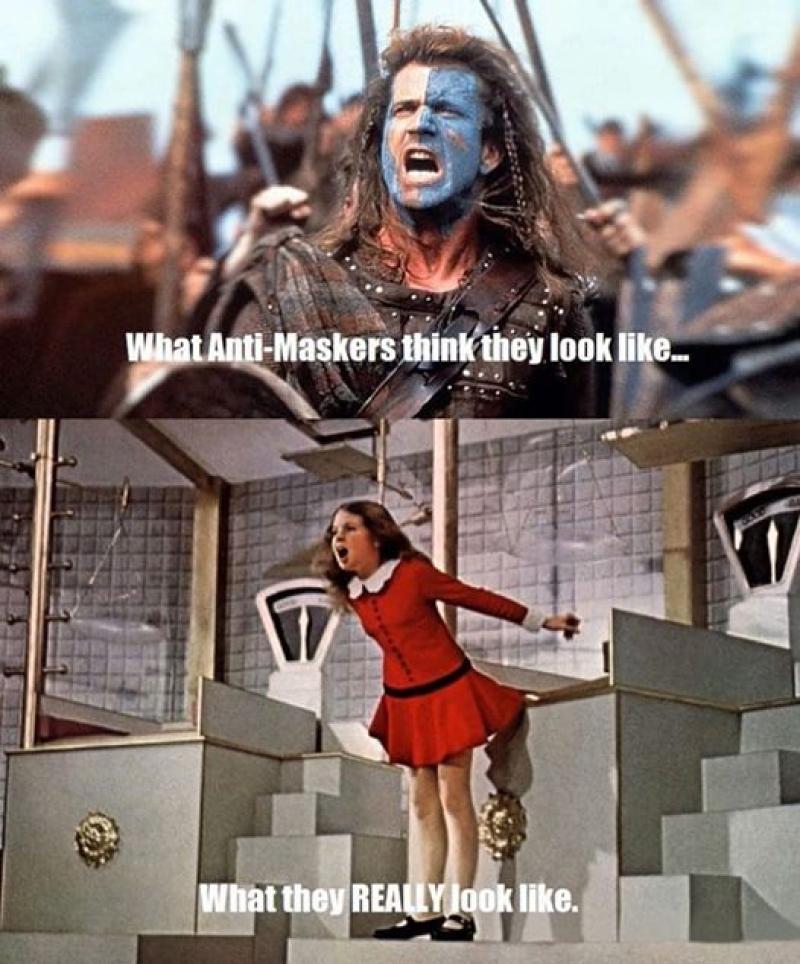 Those were the words of "wisdom" from Ohio Governor Mike DeWine today when he was asked in a television interview to explain why it is so difficult to get Americans to wear a mask to help limit the spread of coronavirus. DeWine was also trying to excuse Trump's disinterest in getting people to wear masks. DeWine is not a full blown Trump die hard, but he's not exactly part of the Resistance either. He tries to walk with one foot on either side of the line. 
"In This Country We Are Not Used To Wearing Masks"  sounds like he's saying Americans won't make a simple adaption so as to save tens of thousands of lives. Talk about a "me generation" !
I wear a mask when I go into any building that is not my house or a relative's house,  and I have yet to feel even the slightest bit of discomfort. It's easy to do. 
So why is our "culture" such a failure?  De Wine said that it is a cultural thing -- evidently in America wearing a mask means you have submitted to the New World Order or some such thing.  This is what happens when the crazies are allowed, for too long, to think they make any god damn sense.