Road Trip Spring 2018 - 2 - Days of '76 Museum, Deadwood SD
Category: COLLABORATIVE ARTS FORUM
By:
bob-nelson
•
4 years ago
•
14 comments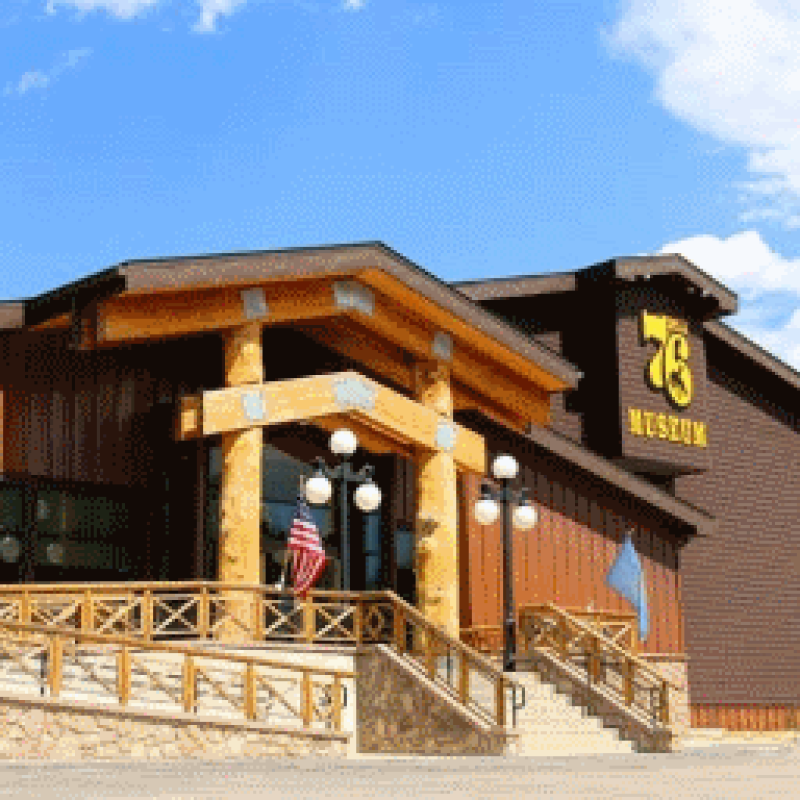 I love "Old Tech". There's nothing cooler to my mind than a 1905 motorcycle with automatic intake valves and belt drive... unless it's a honking huge steam engine with foundry curlicues everywhere.
So I like "old car museums", and will settle for an "old horse-drawn" museum, if there's nothing better. I wasn't expecting much from the Days of '76 Museum , in Deadwood SD. O-o-o-o-p-s !!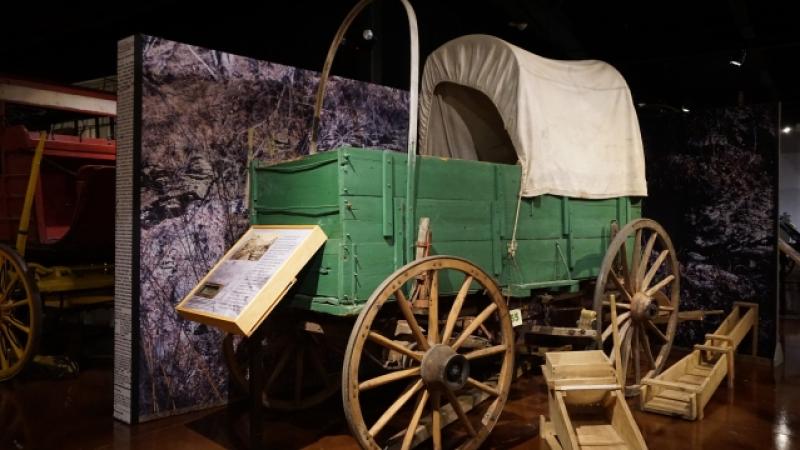 The fun thing about this museum is the "working" wagons. I'm a city boy. All I know about horse-drawn wagons is what I see in movies, and that's mainly carriages. But of course there had to be wagons for carrying "stuff", too. And the Days of '76 Museum's collection includes a bunch of them, from general transport, like this one, to specialized rigs we'll see later...
The photos are all a bit fuzzy, after going through the process of reducing their size to something that will upload in a reasonable time. The originals are fairly clean, should anyone want one.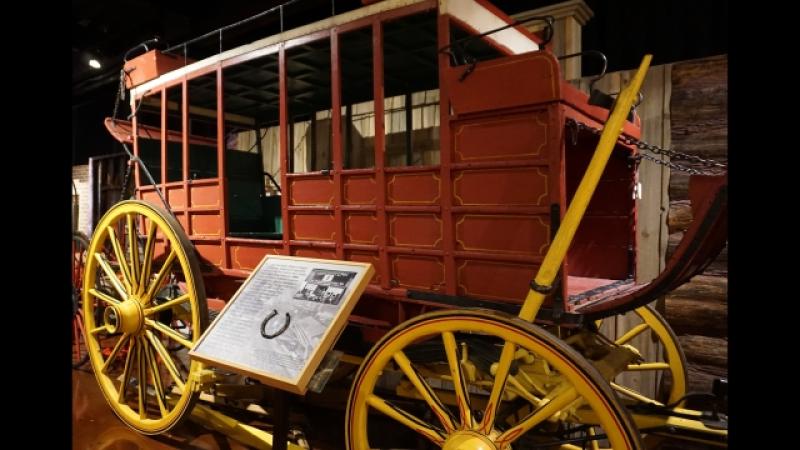 An "omnibus"...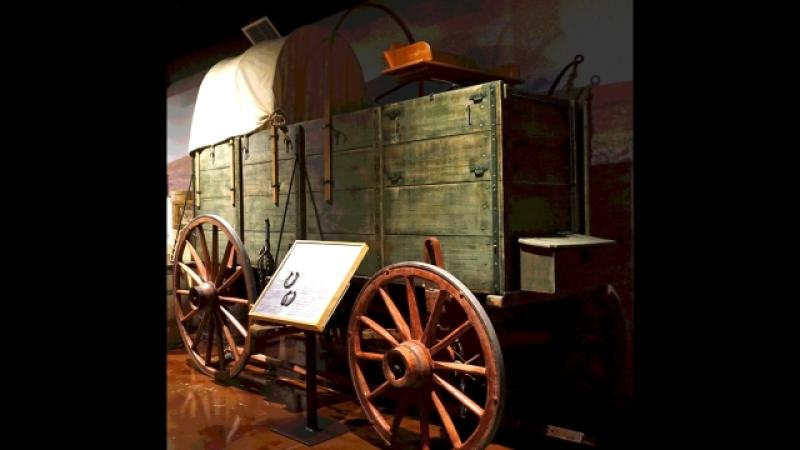 A heavy-weight rig.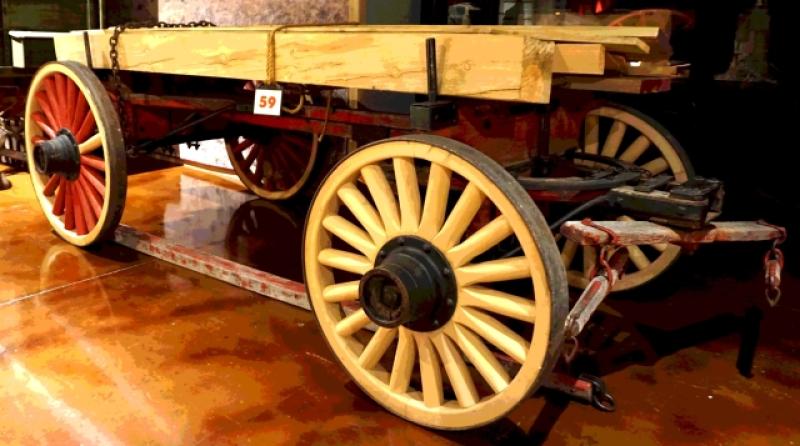 An even-heavier-weight rig. Those wheel spokes!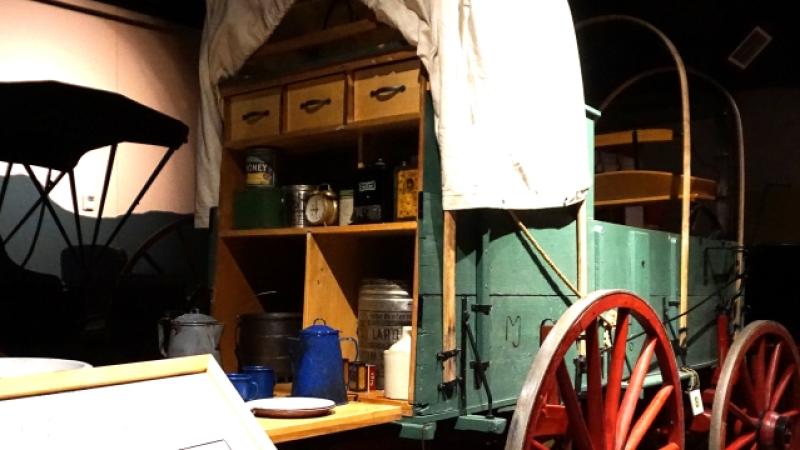 A stalwart of all those cowboy-herding-cattle movies.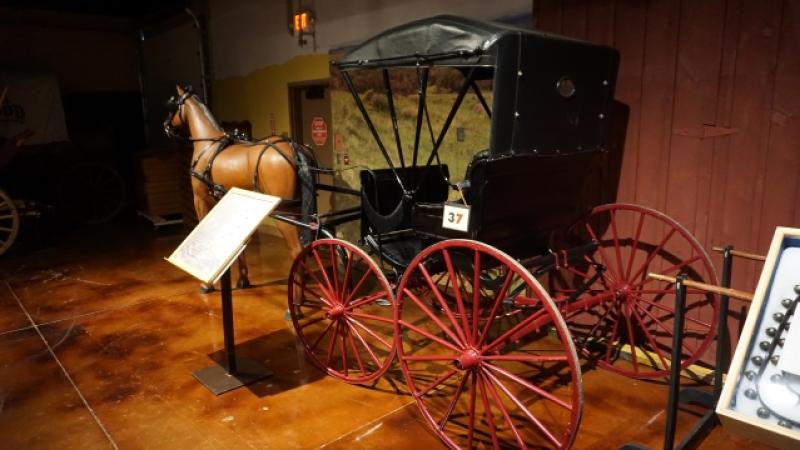 A buggy seems downright frail.
The milkman cometh...
I suppose that lots of products were transported in barrels.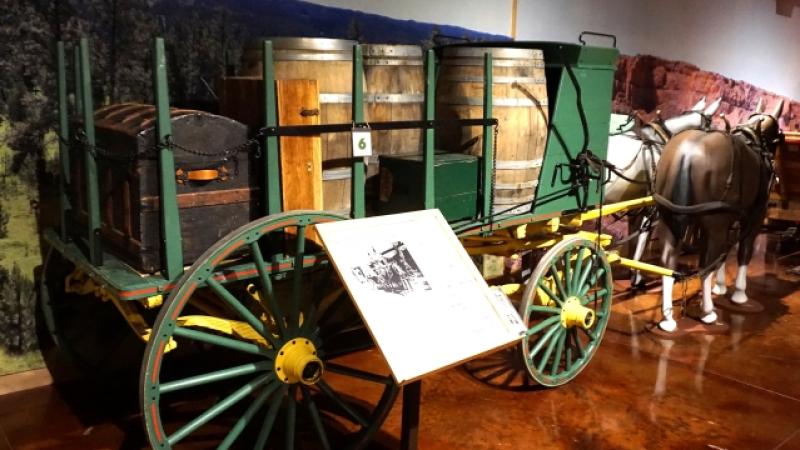 UPS??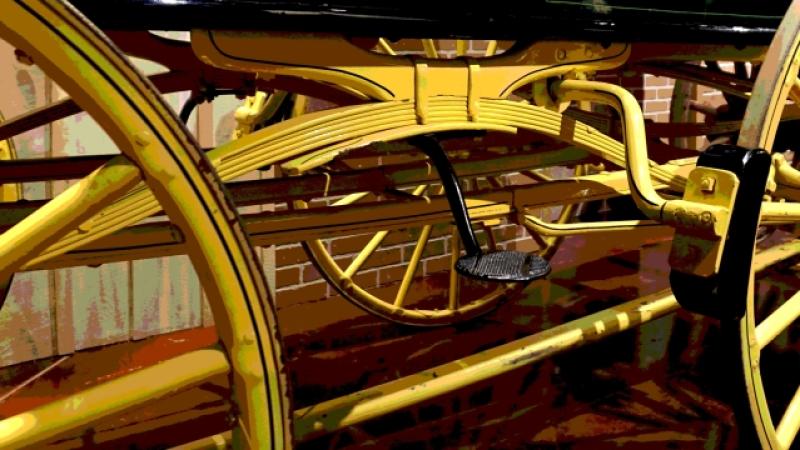 Old tech! I love it!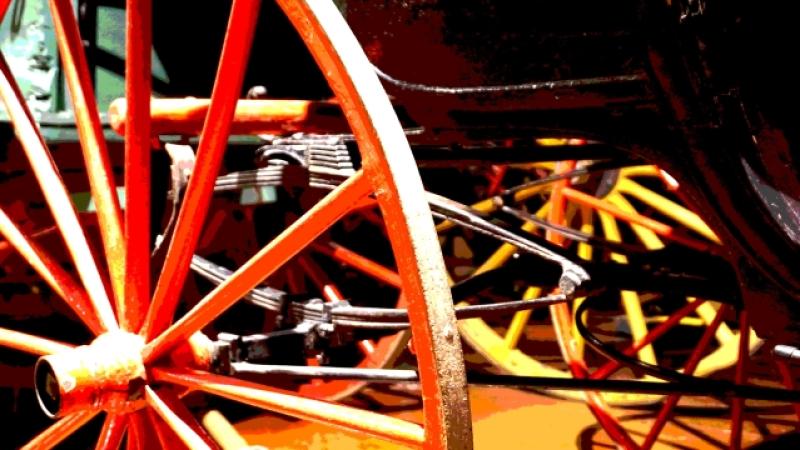 And of course... I must occasionally try to do a "fun shapes and colors" photo. The subject is secondary.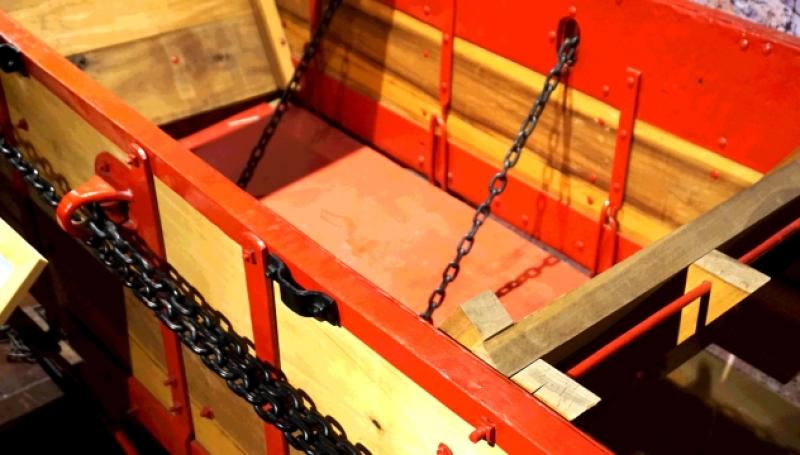 Looking down into a loadbed.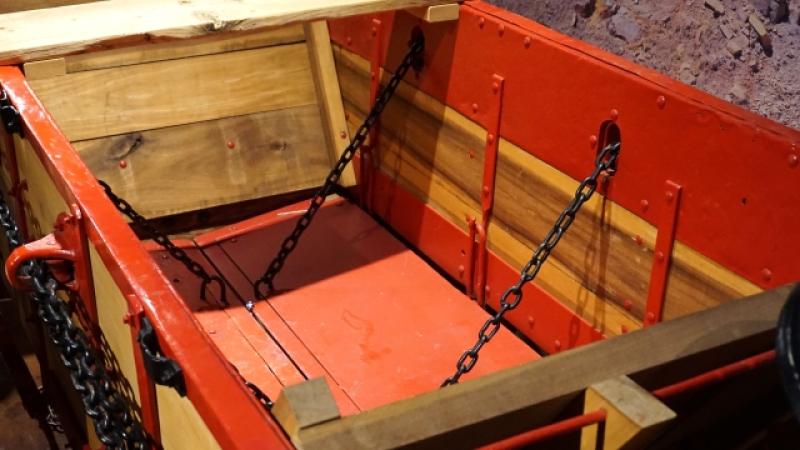 It's a dump truck!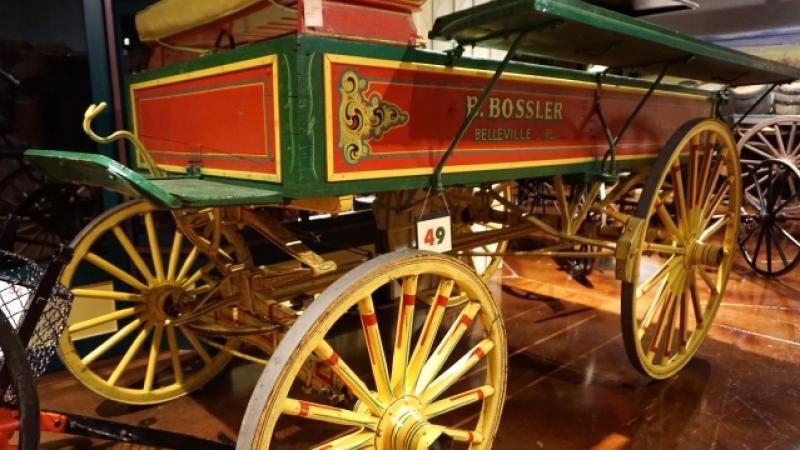 Some modern truckers still go nuts on decoration.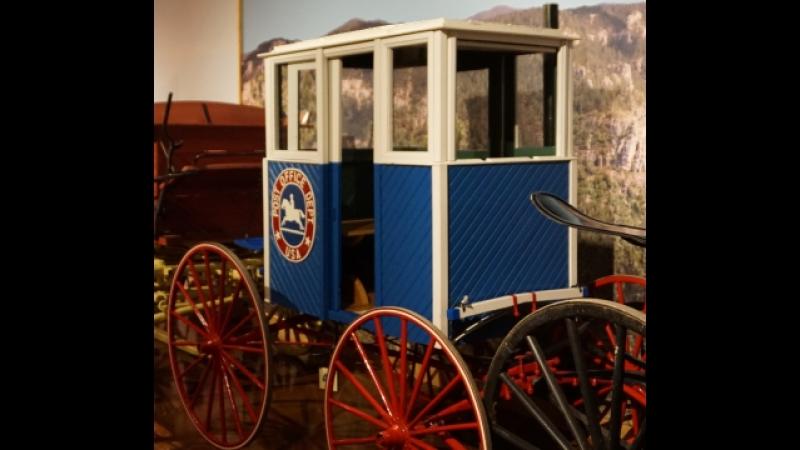 Well... of course!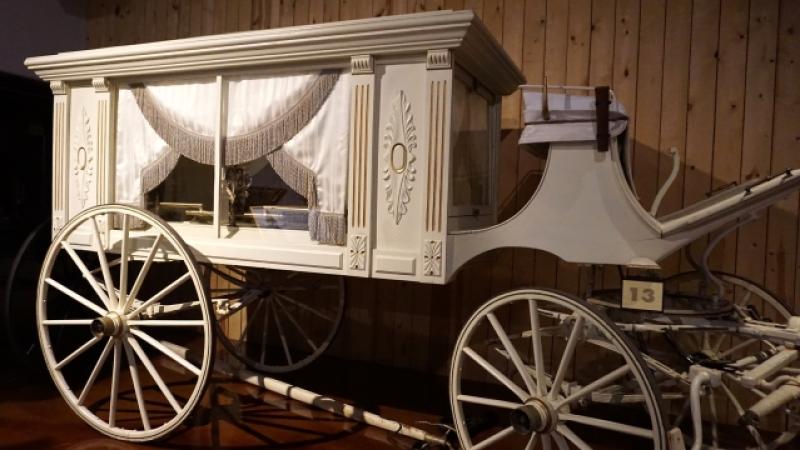 The last ride...