Final Part of China's National Day Parade and Ending
Category: History & Sociology
By:
buzz-of-the-orient
•
3 years ago
•
6 comments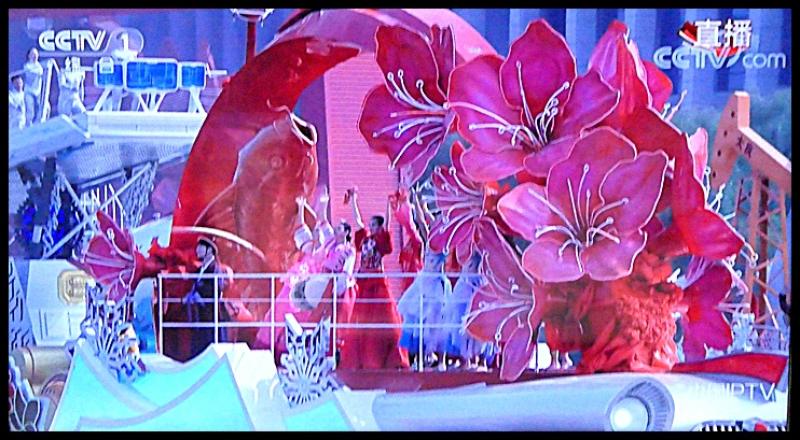 Final Part of China's National Day Parade and Ending
This is a continuation of the beginning and military part of China's National Day Parade on October 1st, and of the first part of the civilian parade.  These are photos that I took while watching the parade live on TV.  Again you will see lots of vivid colours, celebration, happiness, fantastic floats, and a spectacular ending.  At the end I have posted a link (which I hope you will be able to open) to a video of the evening celebration and spectacular fireworks display.
1.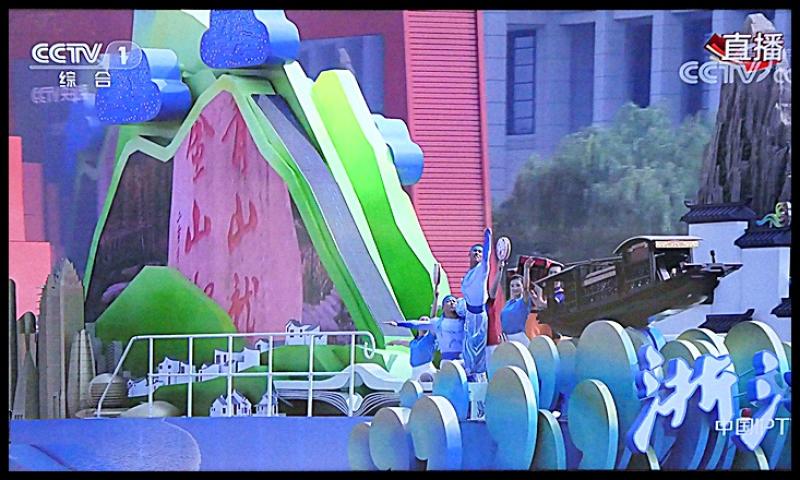 2.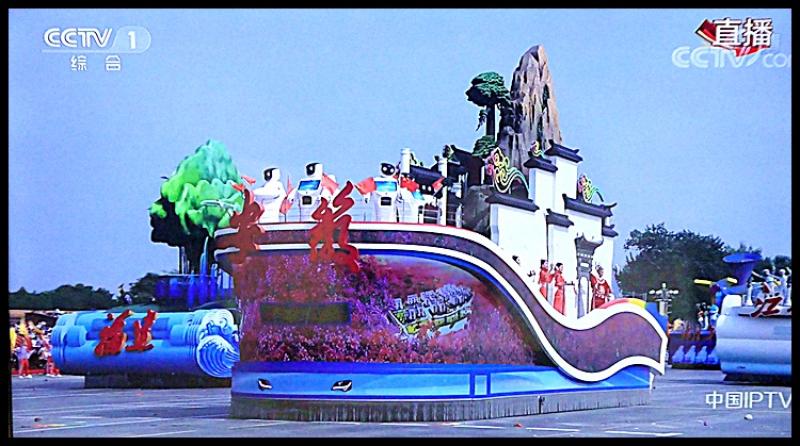 3.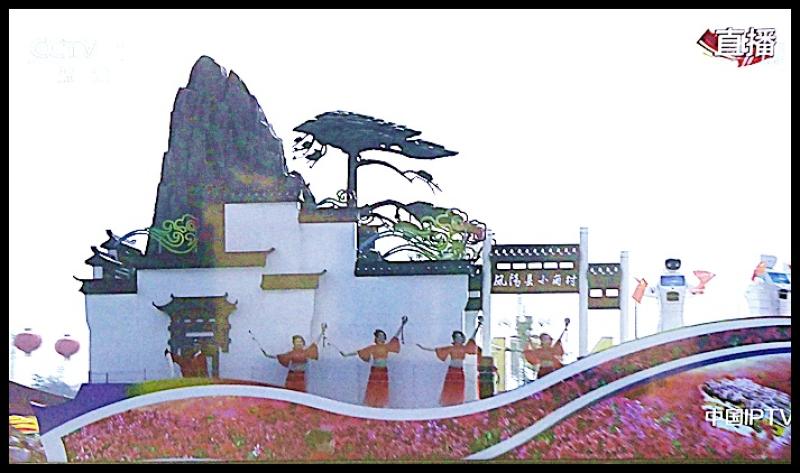 4.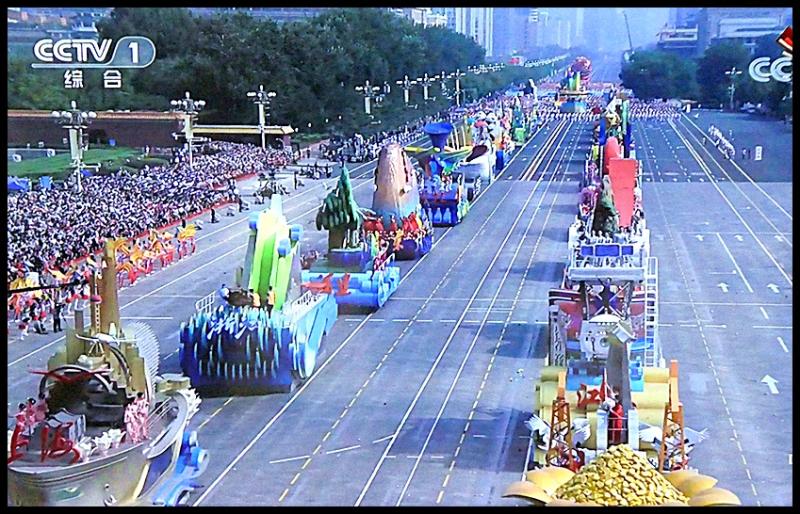 5.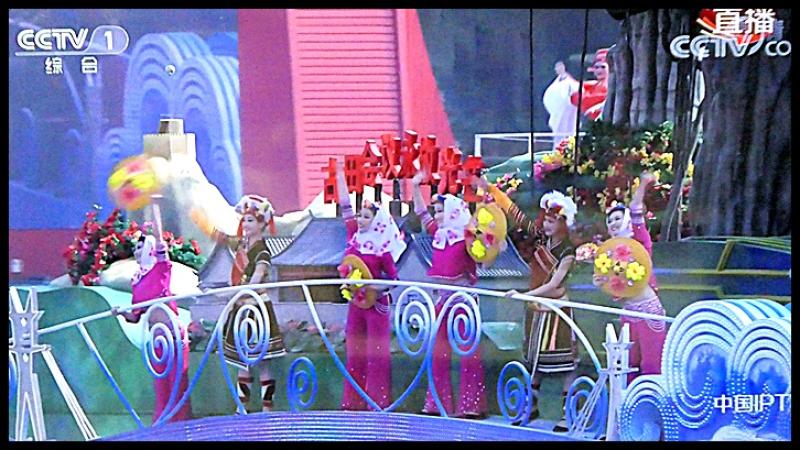 6.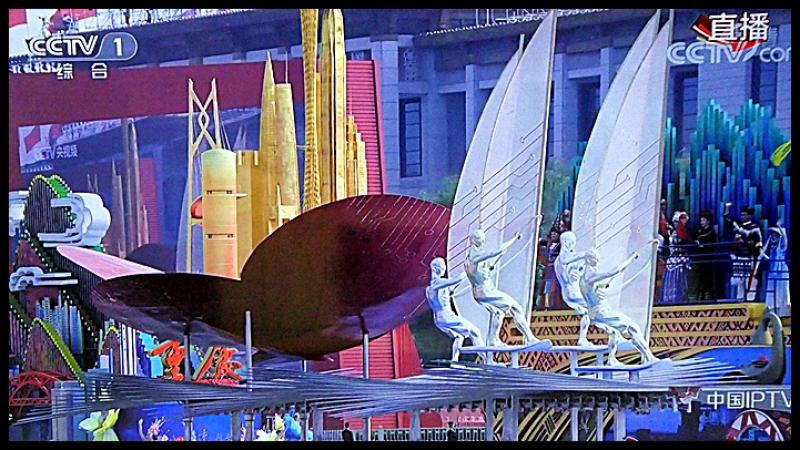 7.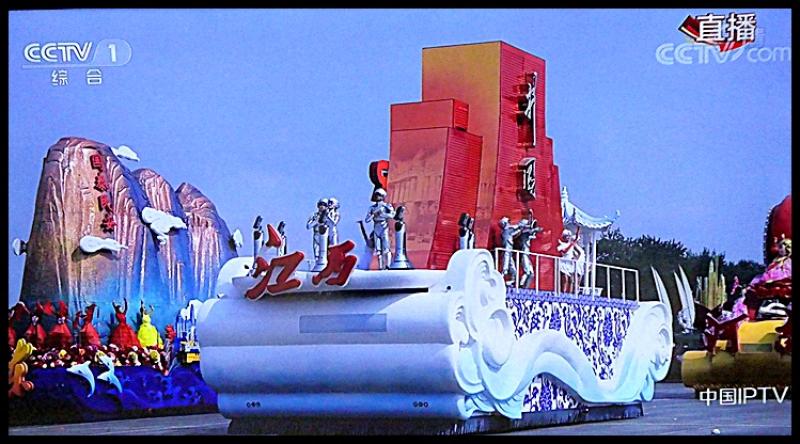 8.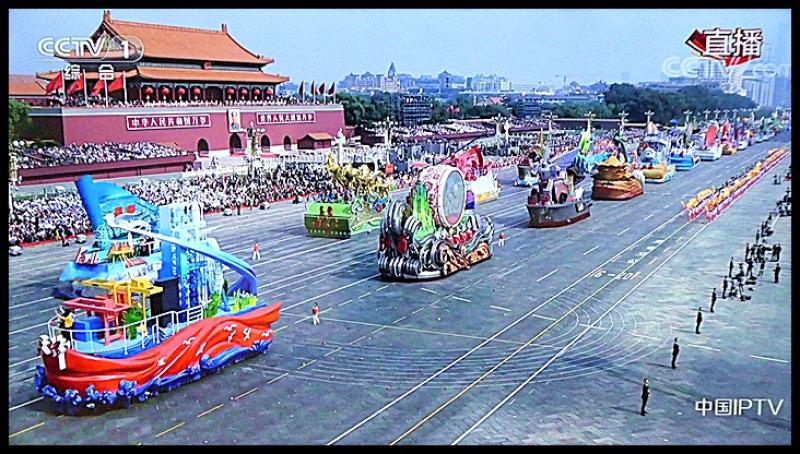 9.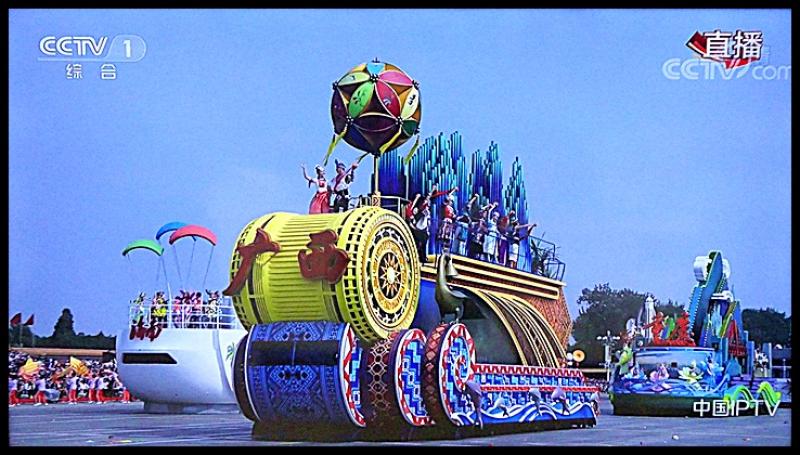 10.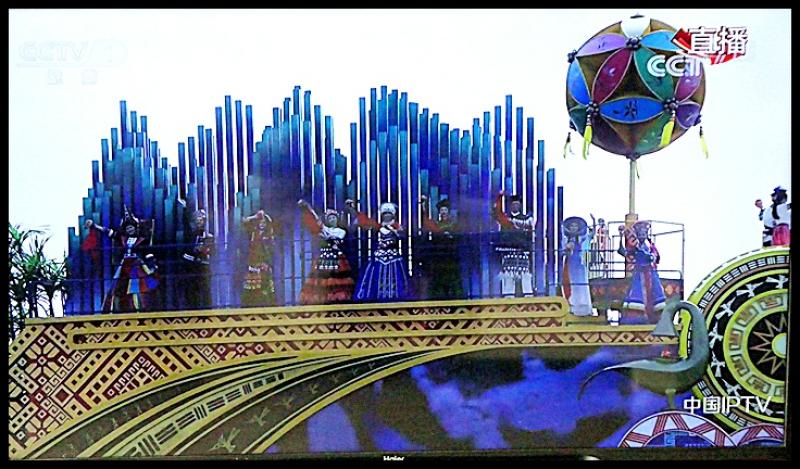 11.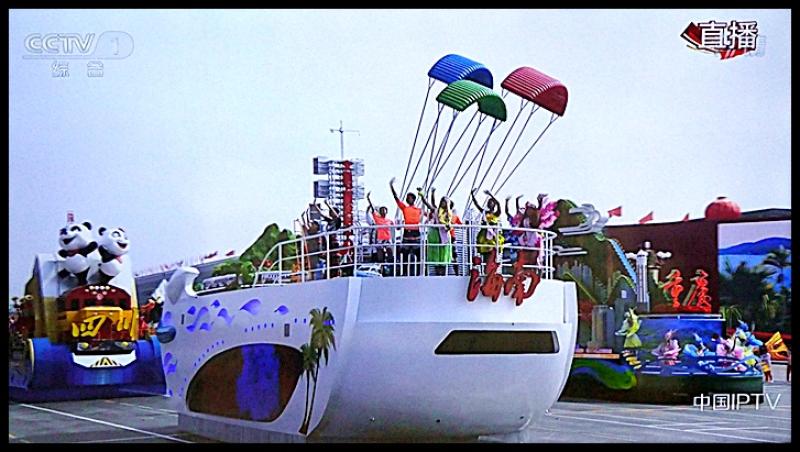 12.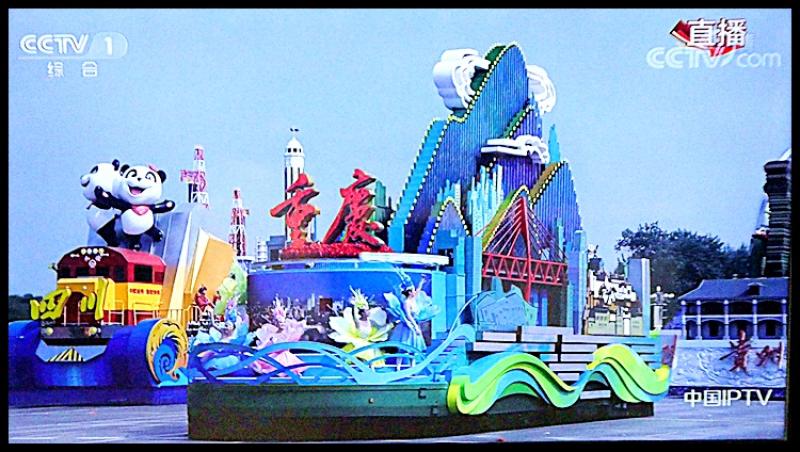 13.   I have a feeling that this float represents Chongqing, the city in which I live.  One of its nicknames is Mountain City, because it is surrounded by mountains, and the sides of the mountains are also developed with buildings.  As well, the river flows through, and fronting on the river is an ancient part of the city, indicated by the more traditional buildings at the bottom left. There are many bridges crossing the river, represented by the red bridge.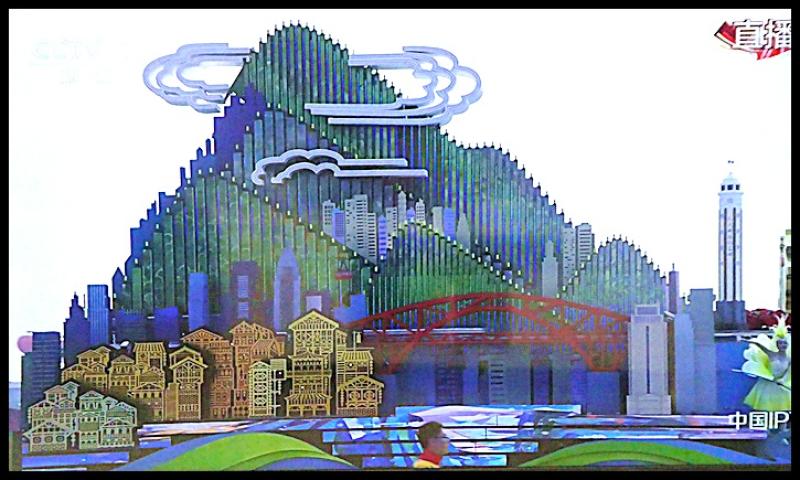 14.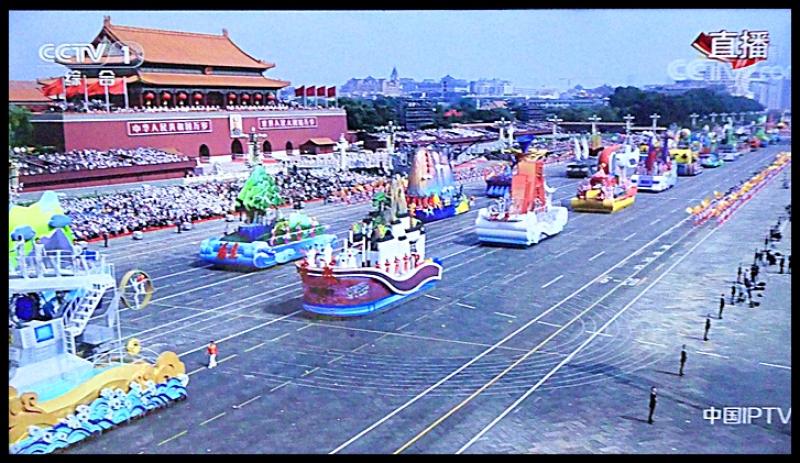 15.   The pandas definitely represent the city of Chengdu in Sichuan Province, where the Panda reserve and the experimental panda centre (which I have visited and posted an article about in the past) is located.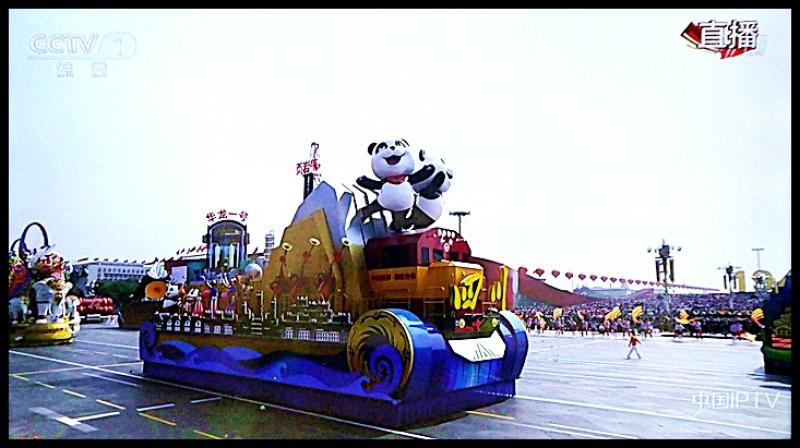 16.   A closer view of the pandas.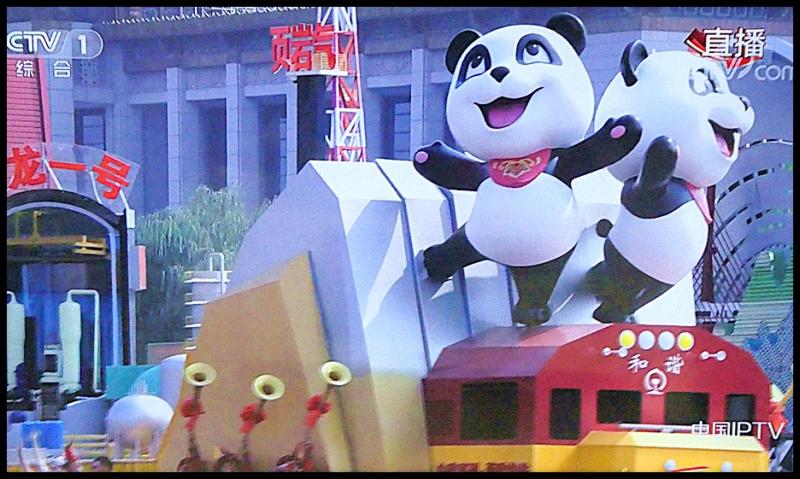 17.
48.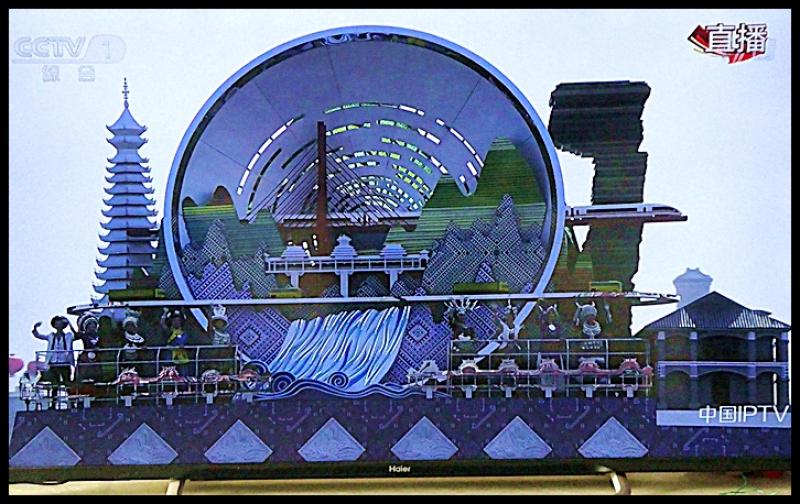 19.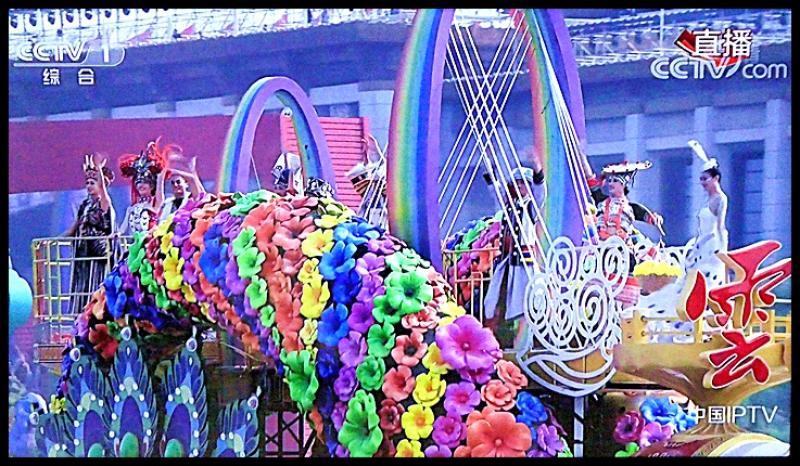 20.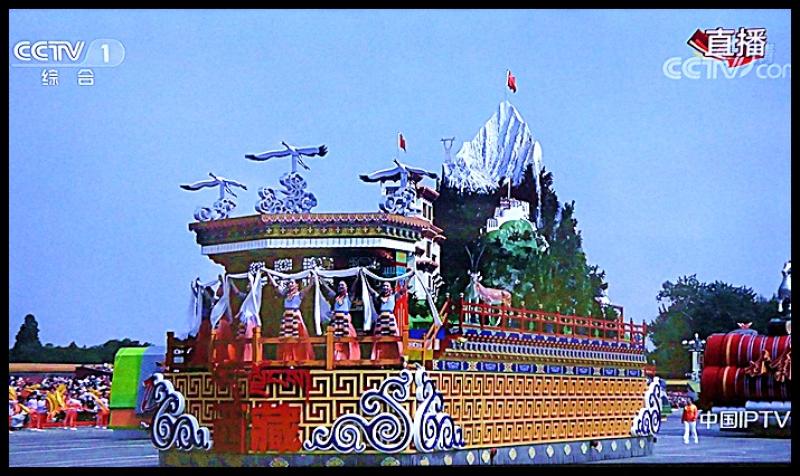 21.   The big screens seen previously and here show video images.  My still photos don't do them justice.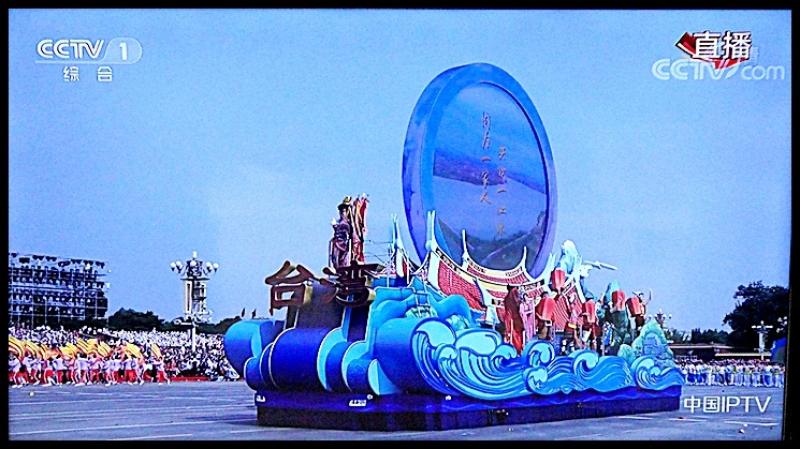 22.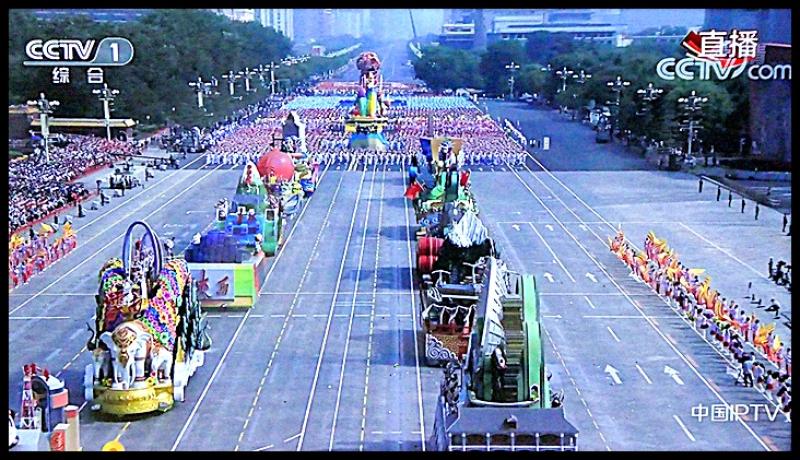 23.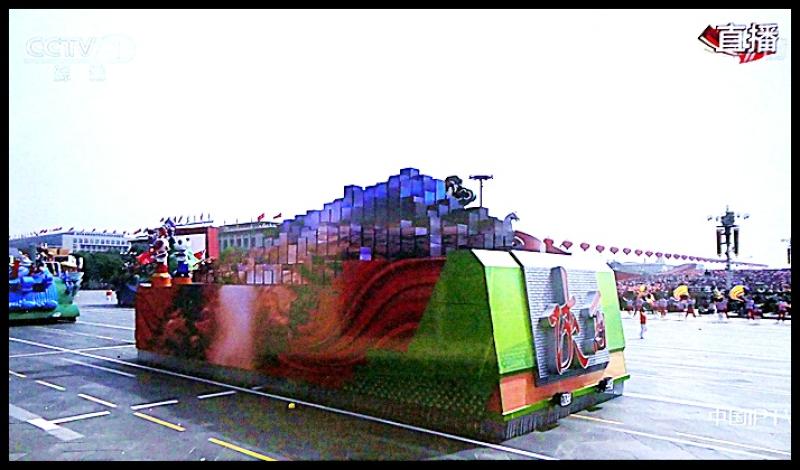 24.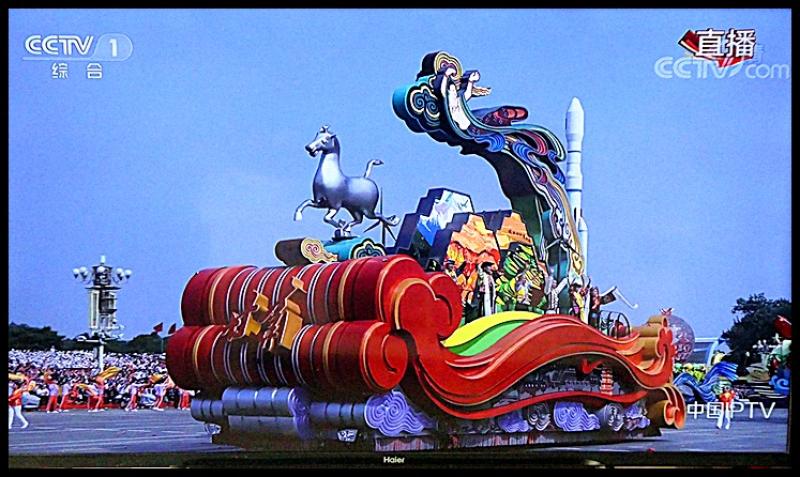 25.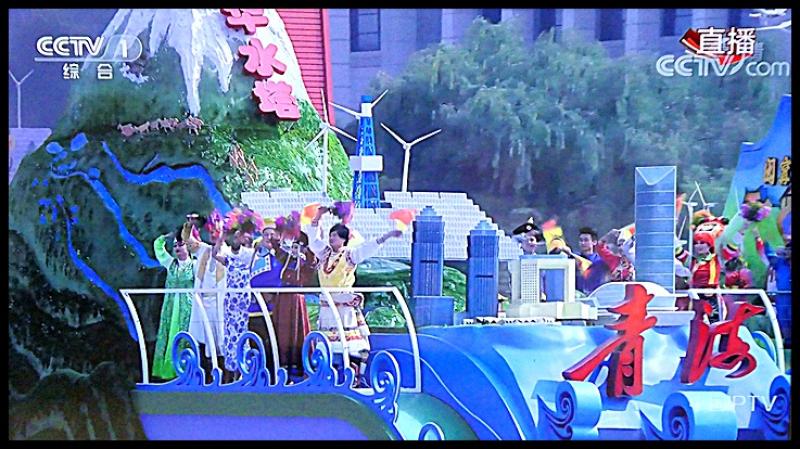 26.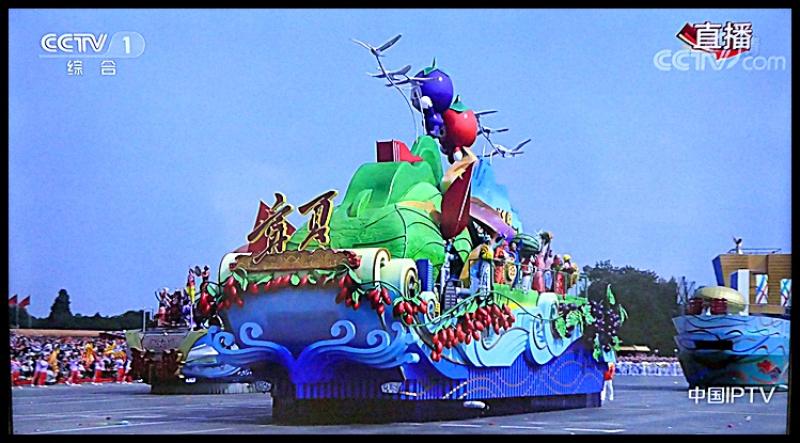 27.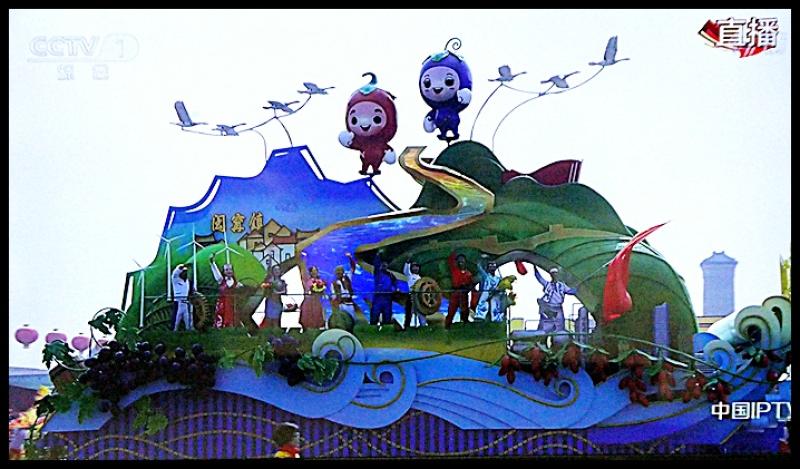 28.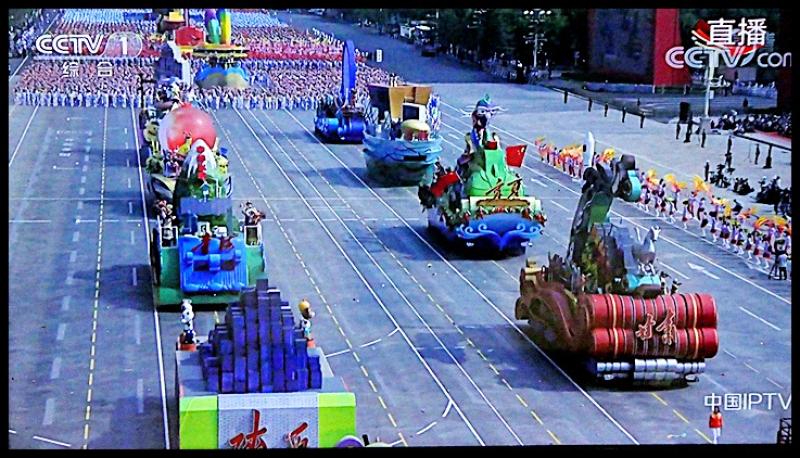 29.
30.   Being projected from inside the ball, the face images in this photo were just changing.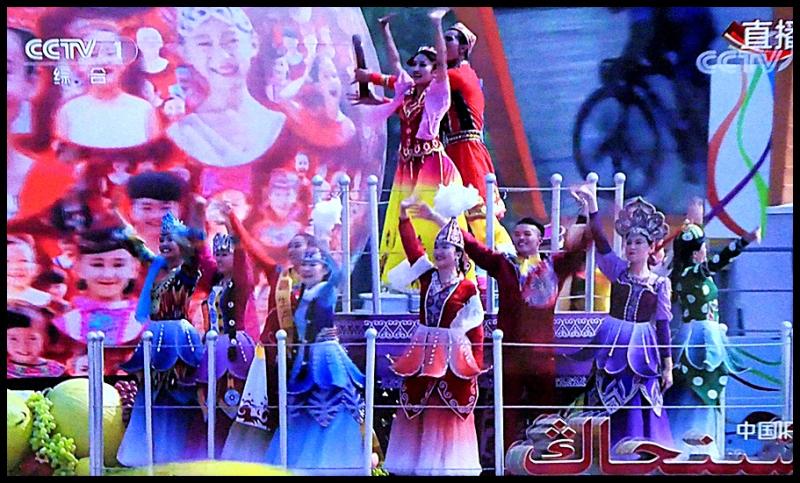 31.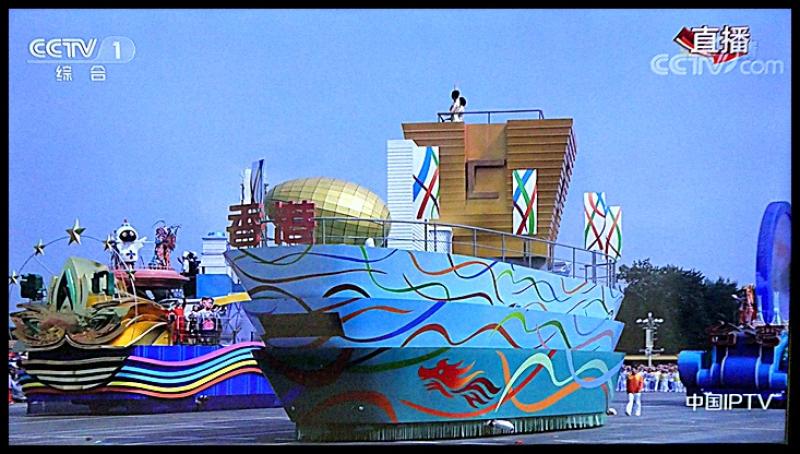 32.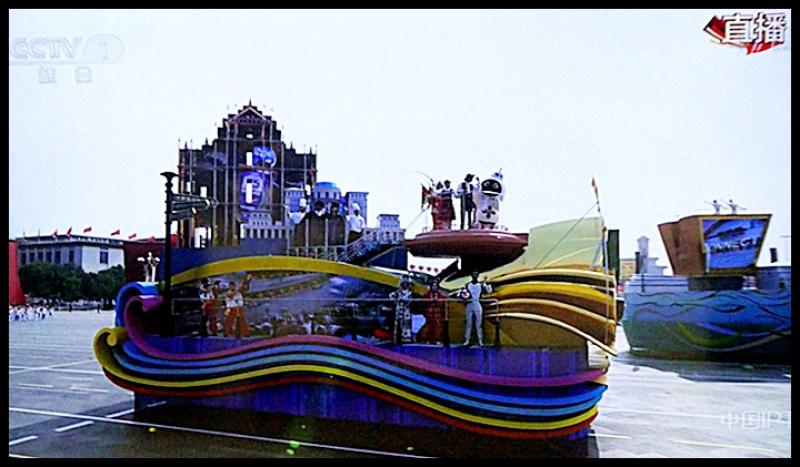 33.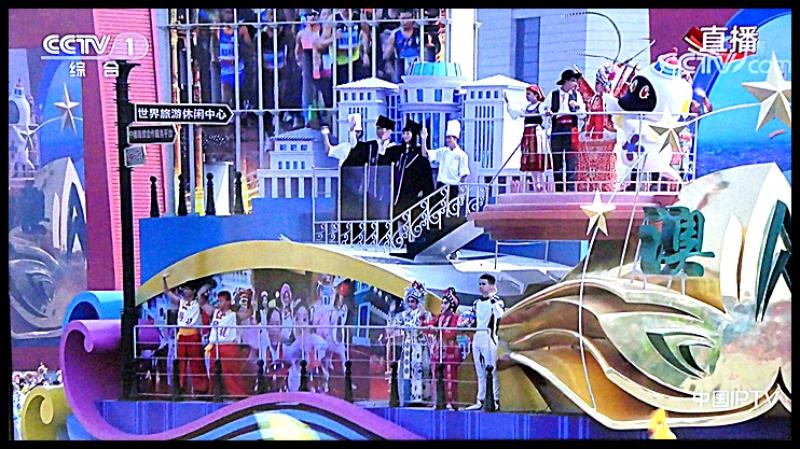 34.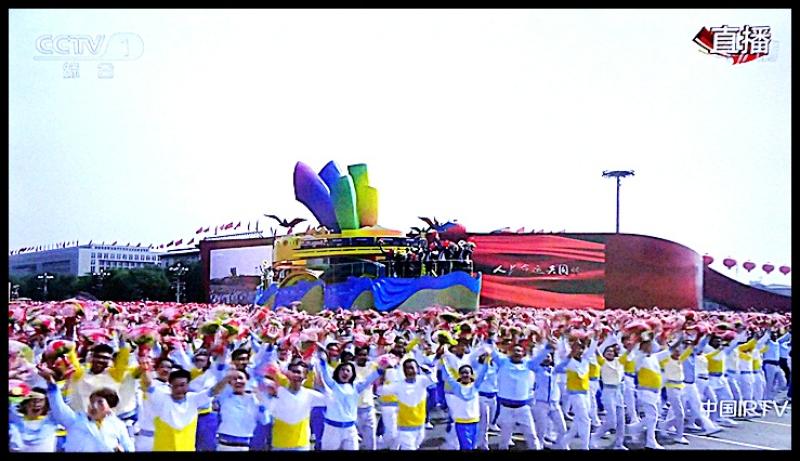 35.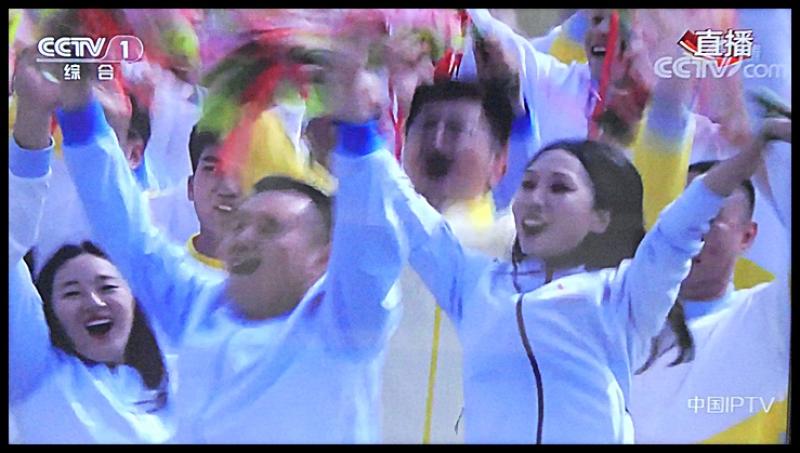 36.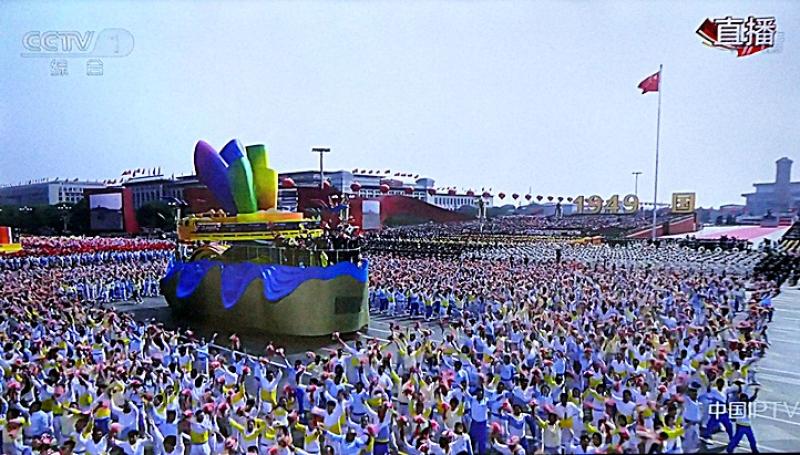 37.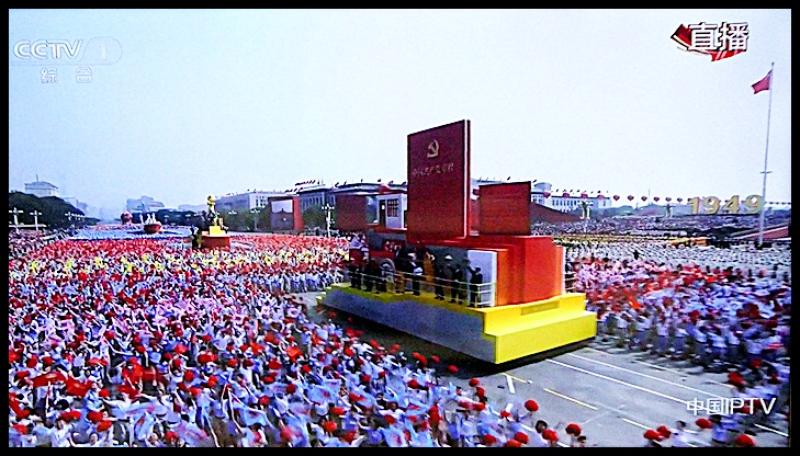 38.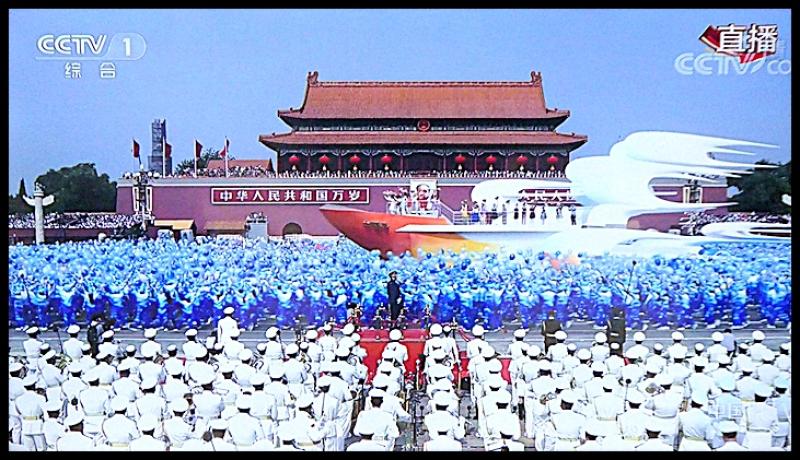 39.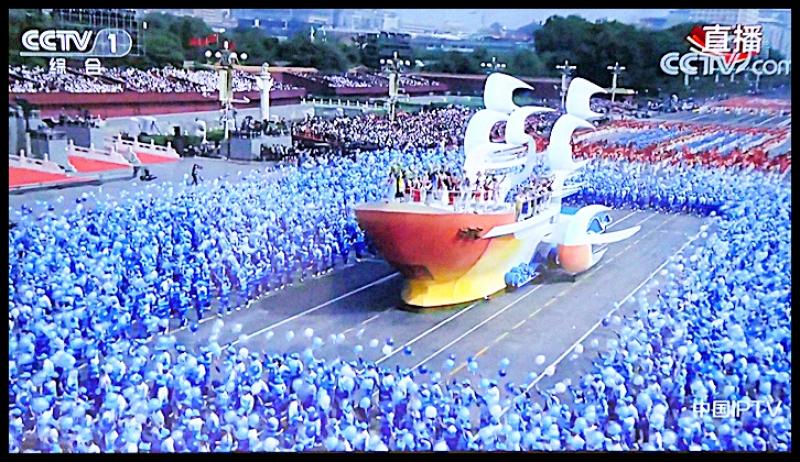 40.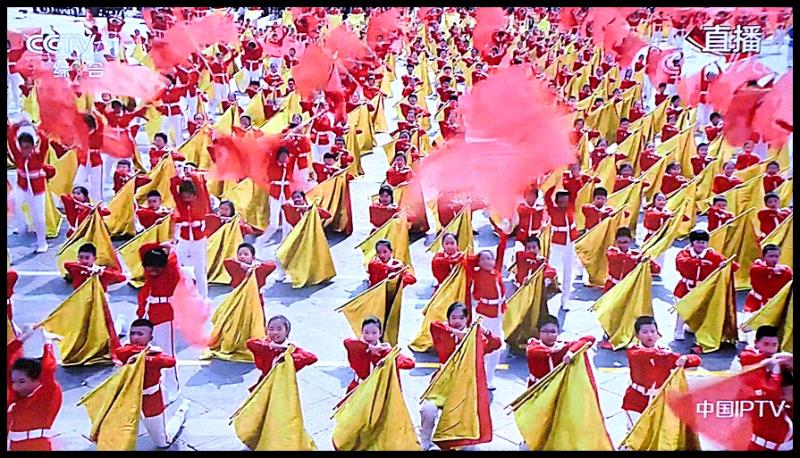 41.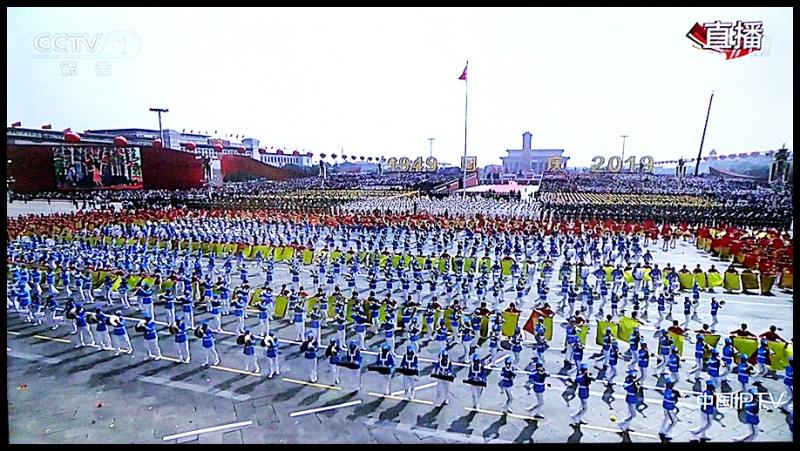 42.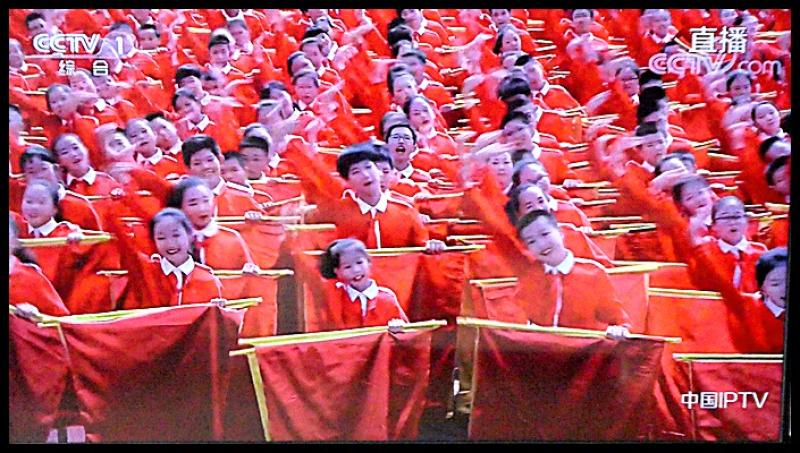 43.   A marching band - we are now approaching the end of the parade.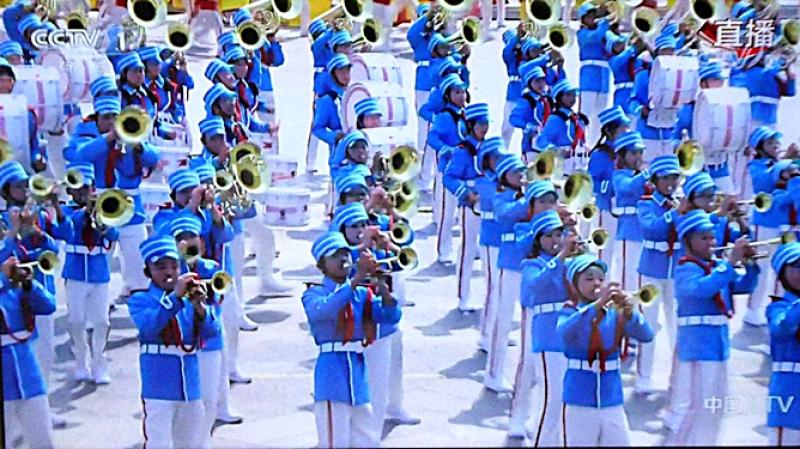 44.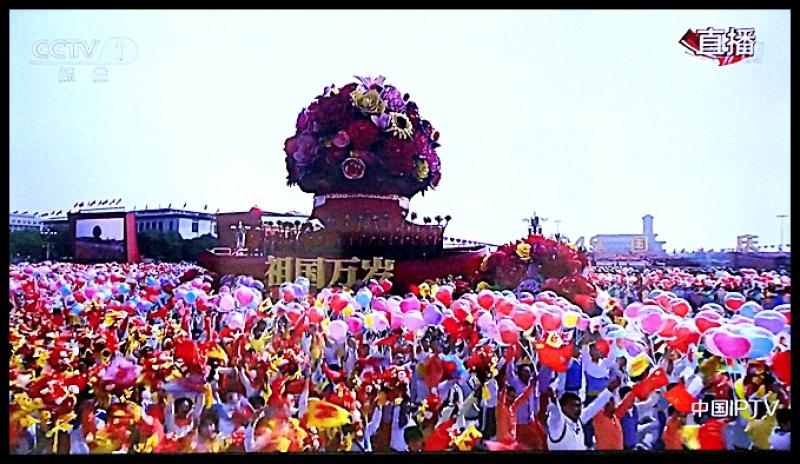 45.   Hundreds of doves are released.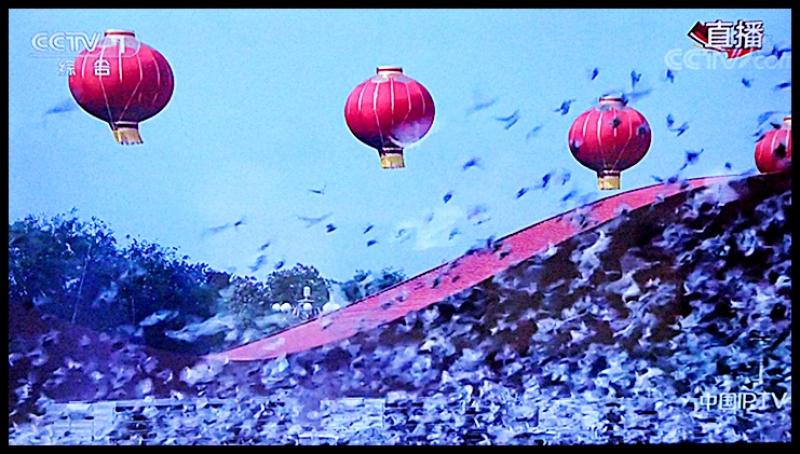 46.   And thousands of balloons take to the air.  A point was made that they are biodegradable.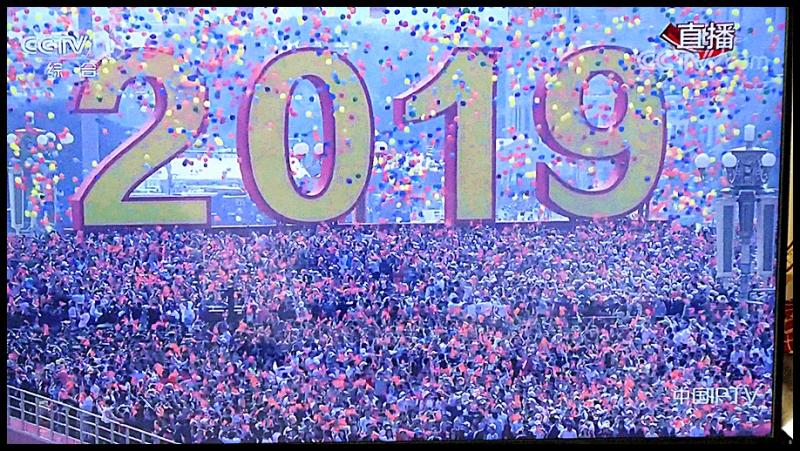 47.   Happiness.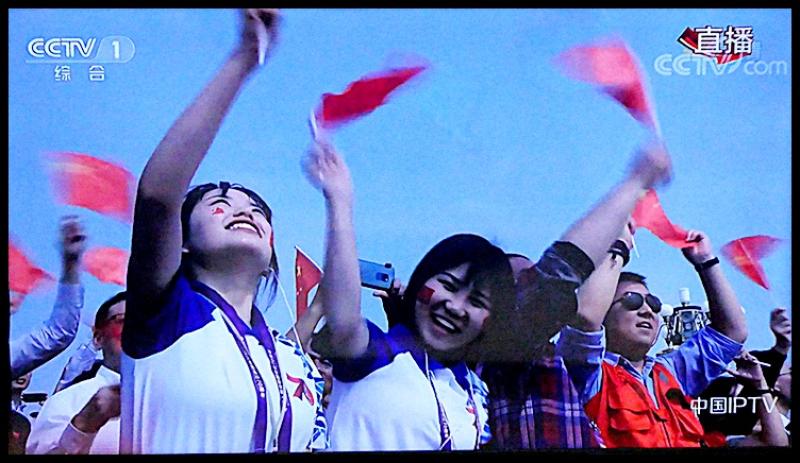 48.   A little out of order. but this was the last float.

Now you MUST watch this video of the evening celebrations and fireworks.  I hope you can open this link:
http://www.chinadaily.com.cn/a/201910/01/WS5d9347c0a310cf3e3556e838_1.html
Note that there are 5 pages, each with a different video, and you must click to go to the following  pages.