USA TODAY EDITORIAL : Donald Trump Should Be Convicted And Banished From Our Democracy
Category: News & Politics
By:
john-russell
•
2 weeks ago
•
34 comments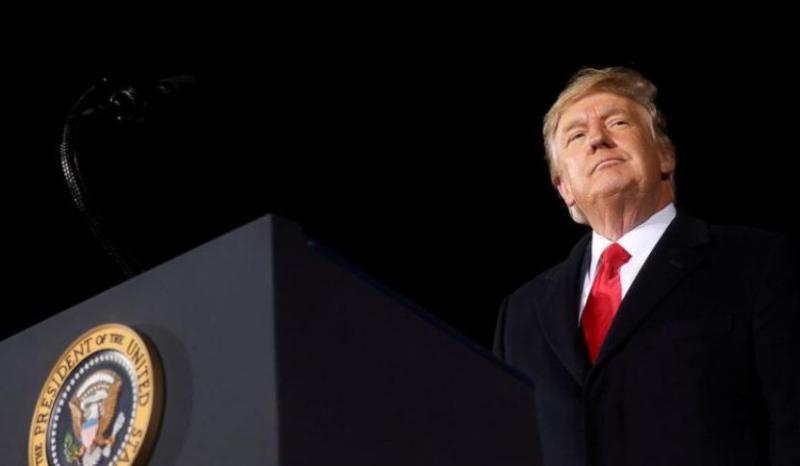 The most middle of the road national newspaper in the United States has called for the banishment of Donald Trump in a stunning editorial this afternoon.

Trump's perfidy, laid out through  graphic video in the Senate chamber , was his ability as president to promote the lie of a stolen election. It was his malignant skill in using that lie to provoke thousands of violent followers into storming Capitol Hill to disrupt Congress' constitutional duty to count final voting results.


...One of the most startling revelations of the trial was that Trump nearly got his vice president killed. 

After it was clear rioters had breached the Capitol, something Trump could plainly see on television,  he tweeted that "Pence didn't have the courage  to do what should have been done to protect our Country and our Constitution." The words were read aloud by rioters, who chanted, "Hang Mike Pence," as they hunted him through the halls. 

Two minutes later, according to a trial video, the vice president and his family were rushed to safety — with rioters just dozens of steps behind.

...those senators who acquit in the hope that, with time, all of this bad business will pass away and a post-Trump Republican Party will reemerge, must remember one thing. Trump has never abandoned the Big Lie. Despite multiple investigations, audits, recounts, vote certifications and judicial findings that the 2020 presidential election was free and fair, he clings to this lie because of the seductive and corrosive power it gives him over those willing to believe it.

It's why conviction and banishment from ever holding public office, as the Constitution prescribes, is the only way forward for the Senate. 



Trump's defense in the now concluded portions of the impeachment trial have been shockingly embarrassing, particularly in the question and answer portion this afternoon. One senator asked what Trump knew and when , and what did he do to end the insurrection in real time.  Trump's own lawyer had to admit he had no idea , and then tried to blame his lack of knowledge on the House managers , when all he would have had to do is ask his client what he was doing on the afternoon of the 6th. How could his lawyers not have anticipated that question ?  What was Trump doing at the time a responsible president would have been calling out the national guard. Trump's lawyer had no idea, and tried to blame the other side. 
The fix is in, Trump will be acquitted , and soon he will be back on Hannity and the Judge Jeanine show, talking nonsense and firing up his troops.