Category: News & Politics
By:
vic-eldred
•
one month ago
•
21 comments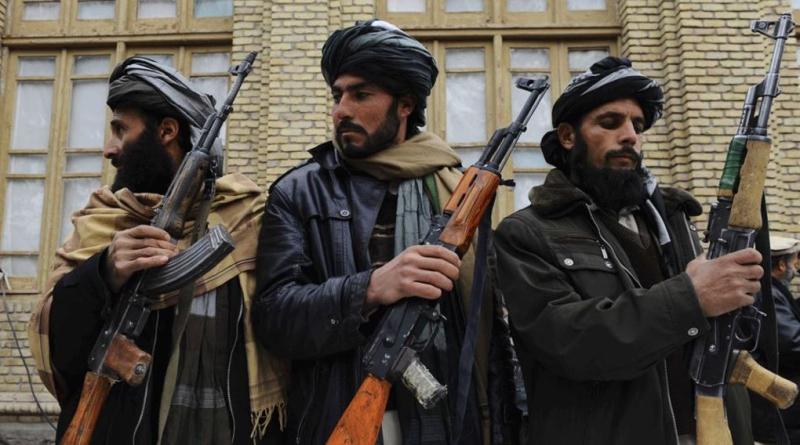 "We've all seen the pictures. We've seen those hundreds of people packed in a C-17. We've seen Afghans falling –" ABC's George Stephanopoulos said before Mr Biden cut in.... "That was four days ago, five days ago!"
The Biden administration would like to turn away from the debacle in Afghanistan. The msm is also trying desperately to focus on other stories. However Afghanistan will not let them. Americans, allies and billions of dollars worth of American military equipment has been left behind. The Taliban is well armed and in control. Our woke military commander is worried about a civil war and the return of terror groups. China is standing to the north. 


We are now hearing rumors of 6 planes with Americans on board being help up by the Taliban or is it the State Department?

"Rep. Michael McCaul on Sunday said six airplanes with Americans on board at Mazar-i-Sharif International Airport in northern Afghanistan were unable to take off because they had not received clearance from the Taliban."

https://news.yahoo.com/gop-rep-mccaul-says-6-143224032.html

We also heard that the State Department pressured officials to rush the vetting process for Afghans:


"Secretary of State  Antony Blinken said the  State Department  is doing "accountings on the back end" as Afghan evacuees arrive in the United States while some raise concerns about the vetting process. 
Blinken, during a press conference in Qatar, said the Biden administration focused on getting as many individuals out of Kabul and planned to focus on a vetting process after safely evacuating  Afghanistan . 
"In our effort to get as many people out as fast as we can while we had the airport functioning, we focused on doing just that," Blinken said, adding that State Department officials are "doing accountings on the back end as people arrive in the United States." 

https://www.foxnews.com/politics/state-department-afghan-evacuees-accountings



Most troubling, we are just now learning that the Biden's State Department is trying to take credit for a rescue mission completed by US military veterans:


"Senior State Department officials on Monday  announced  that the "U.S. has facilitated the safe departure of four US citizens by overland route from Afghanistan. Embassy staff was present upon their arrival." 
But those actually involved in the dangerous rescue operation say the State Department deserves little to no credit for Mariam's escape from Afghanistan. 
Cory Mills and a private team of military veterans, drawing on funding by private donors including the  Sentinel Foundation , led the effort to rescue Mariam and her three children from Afghanistan, where they had been left behind by the  Biden administration , multiple sources with knowledge of Mariam's evacuation confirmed to Fox News. 
The State Department's public posture about Mariam's rescue is "absolute nonsense," Mills told Fox News in an exclusive interview Monday. "The fact that they're spinning this, trying to take 100% credit when they didn't track this family, when they placated this family, when the mother, who was under extreme stress and extreme pressure, reached out to the State Department multiple times and got no help."

https://www.msn.com/en-us/news/us/state-department-accused-of-trying-to-take-credit-for-rescue-of-4-americans-from-afghanistan/ar-AAOb6ll?ocid=uxbndlbing




All of which is just the latest on this incredible debacle.The images of the Taliban celebrating their triumph over the United States or of thousands clamoring to flee the country in a chaotic and dangerous scramble at the Kabul airport will not fade from the minds of the American public as some here are hoping. Beyond what people will remember is the fact that those same Islamic fanatics who have committed so many acts of terror are sure to remind us why we went into Afghanistan 20 years ago.

Did they seed a few cells into Kabul airport to be evacuated?  Or do they even have to? Our southern border is wide open and everyone knows it.

What of the people left behind?

What of a new terrorist staging area in Afghanistan?


Democrats are taking a lot of heat and they are boxed in. They suspected this day might come.

What to do now about Biden?