Marjorie Taylor Greene Pleads Ignorance, Which Seems Like The Perfect Response
Category: News & Politics
By:
john-russell
•
one month ago
•
64 comments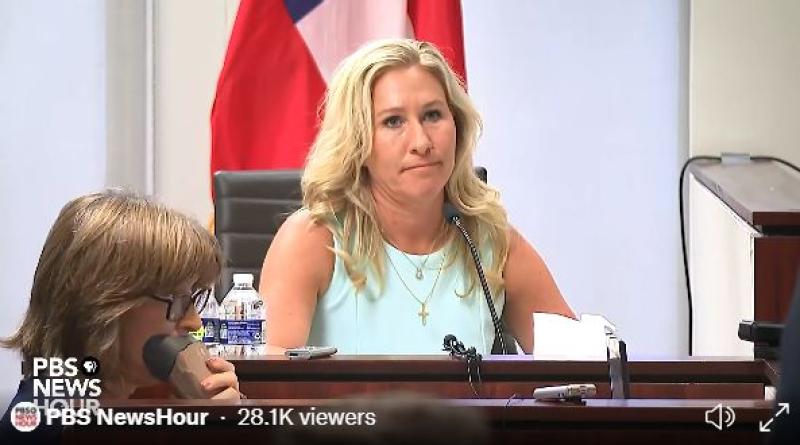 Like the mobsters before the House committee in The Godfather,  far right US Representative Marjorie Taylor Greene has had a total lapse of memory today as she testifies about her involvement in the insurrection of Jan 6. 
She has said "I dont remember" dozens of times in answer to questions about her tweets, and other statements and activities related to the insurrection. 
Rep. Marjorie Taylor Greene testifies at hearing over whether she should be disqualified from running for re-election / Twitter
She has also claimed not knowing if she tweeted various tweets that went out under her name. 
I do wonder though, if her cowardice in defending her tweets and other actions related to Jan 6th is going to play that well with her rabid base.