The Left finally had its day
Category: Op/Ed
By:
vic-eldred
•
2 months ago
•
256 comments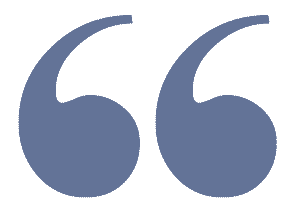 "I promise you we will be judged, you and I, by how we resolve these cascading crises of our era," Biden said.
Link to Quote: Biden called for unity in inaugural address: full speech transcript - Vox


The origins of America's radical left began long ago in the University.

In 1969, students at Harvard broke into the Administration building and gave away the personal files of the professors. The president of Harvard called in the police, but later suffered a vote of no-confidence by the Harvard faculty and was forced to resign. That seemed to set a template where universities preemptively surrendered to the mob. Thus, they mostly all fell to the left.

Many knew of the indoctrination going on, but it wasn't until the pandemic of 2020 ("God's gift to the left") that working class parents got to see what even young children were being taught. The precursor to what was about to be unleashed may have been the riots in the summer of 2020. That is when democrat mayors had their police departments stand down because what should have been competent elected officials turned out to be ideologues. Rioters were allowed to do just about anything. Two dozen people were killed. Trump was still President and when he offered assistance it was turned down. Few of the rioters were ever prosecuted and the ideologue who was running for vice president supported organizations set up to bail out the rioters.

Then came the 2020 election, in which we had one candidate hide in his basement and never even uttered a word about what he proposed to do. He mumbled about uniting the nation and "a return to normalcy."   An election lawyer who worked to protect Hillary Clinton, set the stage by getting election laws changed in the critical battleground states. The leftist media came out in full force to demonize his opponent and the nation saw both candidates get a record number of votes. Immediately after Joe Biden was sworn in he released his executive orders and unleashed a radical agenda which the country could never dream of. The border was opened to millions of migrants, and they lied to us claiming they were trying but the third world was suddenly on the move. Two years later and it is now hard to deny the obvious. Biden sought to shut down American energy because he thought he could force the country to go green when there is simply no infrastructure for it. Then Biden sicked his ideologically corrupt DOJ on parents and whistleblowers and his political opponent and the people. He enforced mandates that took jobs from people, backed the Teacher's union that chose to shut down schools, he ran out of Afghanistan leaving those who aided the US behind along with millions in military equipment and 13 dead soldiers. Currently Biden has been chasing Chairman Xi trying to get on his good side. Most recently Biden gave Iran $ 6 Billion as part of a hostage swap. Biden has appointed some of the most radical people ever appointed to cabinet positions. He has appointed justices who can't answer simple Constitutional questions.

The American left finally made it. They did it quietly before our eyes. They firmly control the university, the media and many of the agencies of the federal government. After the 2020 election they laid down the law through their puppet Joe Biden. In many American cities, Soros funded DAs are administering "social justice." Crime is rampant. Nobody in their right mind wants to be a cop anymore and the police we have are not about to risk their reputations, freedom and lives to police cities that have become lawless hell holes. 

These ideas that we are now living under have been tried before. The scum who teach this poison seem to assume that unless everyone ends up in the same place, somebody has been wronged. It is a case of ignorance silencing knowledge. The way it is being done is similar to the way people are indoctrinated in a Communist re-education camp. History demonstrates how badly these ideas turn out when put into practice. This attack on the American system is hard to stop. 


They now have so much power and they have made an art out of silencing anyone who opposes them, I can't see how this gets turned around.