The Tribune of the people
Category: News & Politics
By:
vic-eldred
•
3 weeks ago
•
66 comments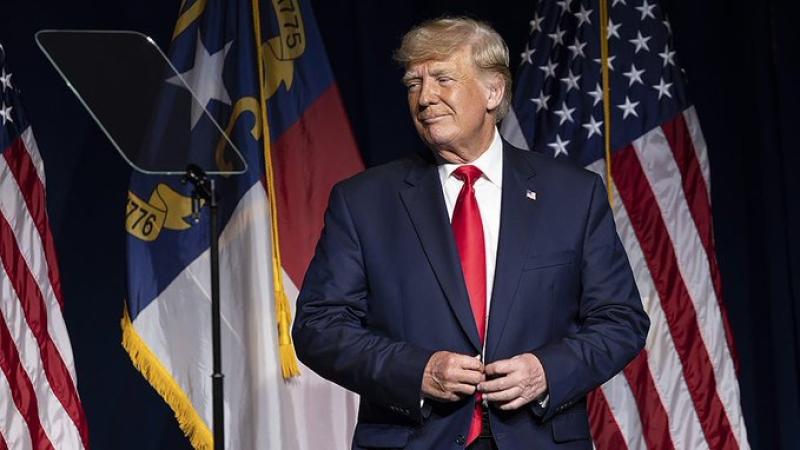 "Are you ready for my EPIC Rally in GEORGIA?" Trump wrote this week in a fundraising email to supporters.
In ancient Rome a Tribune was an invividual chosen by the plebeians to protect their interests and protect them from the oppression (real or imagined) of the patricians or nobles.

In America there is one man who deserves that title. He is all the people had and served them well for four years. He is also a lightning rod for the indoctrinated enemies of the people. Some think he plans on running for a second term, while others believe he is wise enough to know that he might just be the only Republican who could be defeated in 2024. In any event, he is about to come out of seclusion to help begin the 2022 midterm campaign for the return of Republican control of congress.

He is on his way to a key state that not only played a crucial role in his defeat last November, but was the scene of a costly giveaway of 2 Senate seats. That's right: Georgia - the state where Republicans didn't really come out for the Senate election. I suppose we can thank Sidney Powell for convincing Georgians to boycott that election. There is also some personal business to be settled. Georgia is the state where the former president has vowed to defeat an incumbent conservative governor and a Republican secretary of state for refusing calls to decertify the results. That's the petty part. What is important is to get those Georgia Republican voters energized for the 2022 midterms.

It should be another of the large rallies we have come to expect whenever he speaks. Herschel Walker will join him and speak ahead of him at the rally, which is being held at the Georgia National Fairgrounds in Perry, in the central part of the state.

We can only hope he doesn't make the same mistake he made the last time he was in Georgia. Does anyone recall that?

He was there to endorse Kelly Loeffler and David Perdue. Instead he spoke mostly of a stolen election.

Let's hope we don't hear any more about it.