Cognitive failure, a new variant and a monumental moment / the week that was
Category: Op/Ed
By:
vic-eldred
•
2 months ago
•
204 comments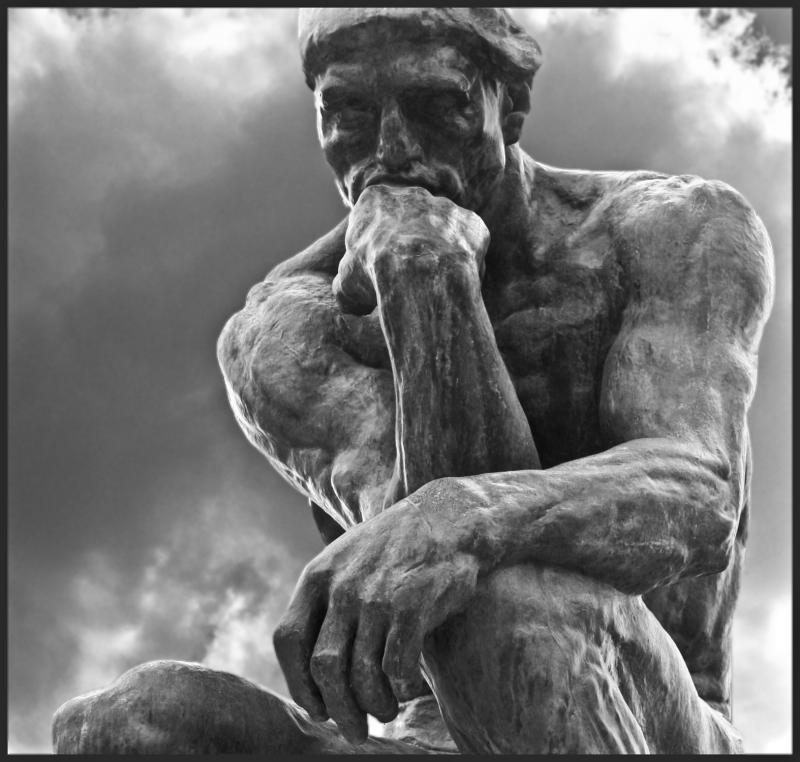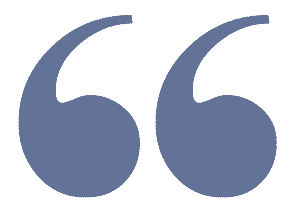 There will be a point where the country can't come back and we can never allow that point to be reached"......Donald Trump
We are now entering what the Catholic Church calls Advent. As another covid winter begins, the nation still struggles with multiple crisis. Joe Biden spent the Thanksgiving Holiday on the island of Nantucket. It was from there that he got word of a new covid variant with the silly name of the Omicron variant. Not much is known about the new variant other than the South African scientist who reported on it, described it as highly contagious, yet mild in severity. Despite that fact, the Biden administration swung into action banning flight from certain nations, just as Donald Trump had done. Unlike Trump, Biden was not smeared as a racist by a hostile media.

Also of note:
"President Joe Biden attempted to illustrate his support for Israel by touting a supposed wartime meeting with former Israeli Prime Minister Golda Meir during a time when he was in law school and the former PM had not yet been elected.
Biden said he met with Meir during 1967's Six-Day War, in which he claimed he served as a "liaison" between Israel and Egypt. He  made the remarks  during a menorah lighting at the White House Wednesday, apparently referencing a meeting he had with Meir just before a 1973 conflict,  Fox News reported .
The Six-Day War , in which Israel  annihilated a surprise attack from the Arab coalition of Jordan, Syria and Egypt  and  reshaped the Middle East , broke out a year before the future president graduated Syracuse University College of Law, according to the report. Meir was elected prime minister two years later."

https://nypost.com/2021/12/02/biden-appears-to-misremember-1973-meeting-with-israeli-leader/?utm_source=NYPTwitter&utm_campaign=SocialFlow&utm_medium=SocialFlow



The Week:

On Nov. 18 Dr. Angelique Coetzee, a practicing doctor for 30 years who chairs the South African Medical Association (SAMA), said she believed she had found a new strain of the virus after COVID-19 patients at her private practice in Pretoria exhibited strange symptoms. That caused a new set of actions by the Biden administration including a ban on travel from 8 African countries.

"The administration's strategy will focus mostly on ramping up existing Covid-19 procedures and promoting vaccinations and booster shots. It will also aim to make testing more accessible by requiring health insurers to reimburse customers for the cost of at-home tests. The administration will also send 50 million at-home tests to community health centers and rural clinics for free distribution."
To try to slow the spread of the new omicron variant, which was detected in a second U.S. patient Thursday, Biden said that starting next week, all international travelers — regardless of nationality or vaccination status — will be required to test negative within a day of their departures to the United States. The requirement will be enforced starting with flights that arrive on Monday.
In addition, the  mask requirement  for domestic travel will be extended through mid-March."

https://www.msn.com/en-us/news/us/biden-outlines-expanded-effort-to-combat-covid-amid-rising-cases-omicron-variant/ar-AARnO96?ocid=uxbndlbing


Meanwhile Francis S. Collins, M.D., Ph.D., announced his decision to end his tenure as the director of the National Institutes of Health by the end of the year.

Is the new strain too serious a crisis to be allowed to go to waste?

Biden asks a lot of US citizens but nothing of illegal migrants crossing the border. Why is that?

Is covid still after all this time, "God's gift to the left?"


Meanwhile, the SCOTUS has arrived at what could be a monumental moment, it could be an amazing moment. At the very least, abortion could have reasonable restrictions and at best, one of the most egregious Supreme Court decisions in American history could be overturned and the genocide of generations may come to an end. This is the moment and we are here because Donald Trump got to nominate 3 justices to the Court.

For democrats it is a dark moment. Abortion, right from the begining, sort of became part of their core cause. However, the senior party's politics changed dramatically in the past 50 years. The democratic party is now controlled by hard core progressives and the mantra of "safe, legal and rare" has been replaced by "shout your abortion."



The week also saw the concentration of 100,000 Russian soldiers along the Ukraine border. All the US Secretary of State had for a deterrent was the threat of "sanctions." I'm sure that Putin had a good laugh with that. I'm also certain that when Putin looks at Biden he sees what everyone else sees - weakness. The fate of the Ukraine is sealed. It will soon return to it's old function as the bread basket of Russia.

Hours ago the House passed a stop-gap government funding measure which now goes to the Senate, where Senators Marshall and Lee could stand in the way.

Twitter got a new CEO who said Twitter's role is not to be bound by the first amendment. 

A second man testified that Jussie Smollett paid him to fake an attack on Smollett. The case is barely being followed by the same media which once put the hoax on the front page.

Chris Cuomo got suspended from CNN

Another Court ruled against Joe Biden's vaccine mandates.


What have we learned?

We are learning how easy it is for Jen Psaki to avoid honest answers. Most recently she told Peter Doocy that the main reason for the "smash & grab" looting and flash mobs in California was because of covid! Not one press reporter questioned that or tried to debate her as they did with past press secretaries. We learned that social media is determined to keep censoring Conservatives. We have learned that few want to work for Kamala Harris now that is seems she may be upstaged by Pete Buttigieg. Despite Biden's announcement of another campaign in 2024, few believe it is possible. Many democrats fear the possibility. The option to another Biden run will be a contest between an inept black women who is very unpopular within the democratic party and a white, gay, fake intellectual. Neither of which appeal to middle America.

Here at home, we find that there are still some who believe in the Russia hoax or the Smollett hoax or that there were "white supremacists" supporting candidate Youngkin, etc, etc, etc. The list of ridiculous media narratives is endless and we have people who still believe it. In my opinion the worst of the lot are those smearing all those they disagree with. It is dangerous rhetoric and people die because of it.


Cartoon of the week: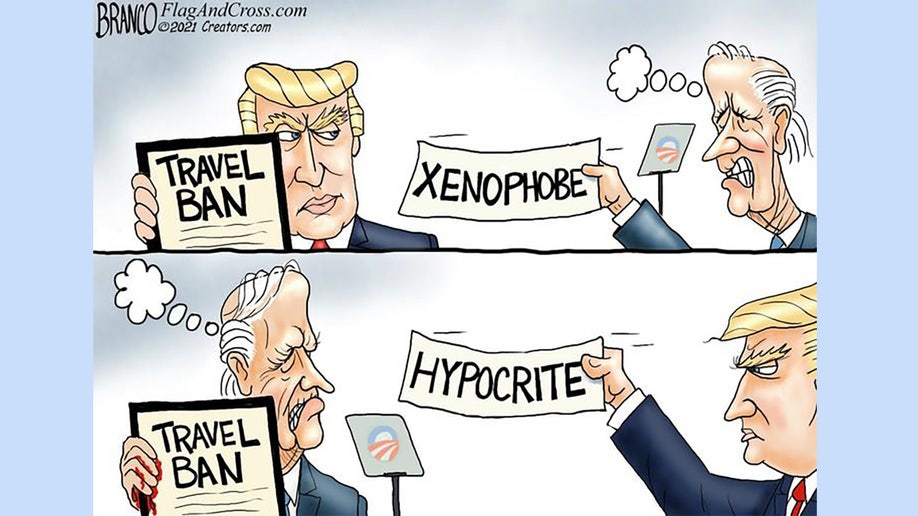 Honorable mention:

Peter Doocy :  "You advised the president about the possibility of new testing requirements for people coming into this country, does that include everybody?"

"The answer is yes, " Dr Fauci said


Doocy then asked if migrants crossing the southern border were included. 
"That's a different issue," Fauci claimed.