Aviator Joe And The New Narrative
Category: Op/Ed
By:
vic-eldred
•
one month ago
•
122 comments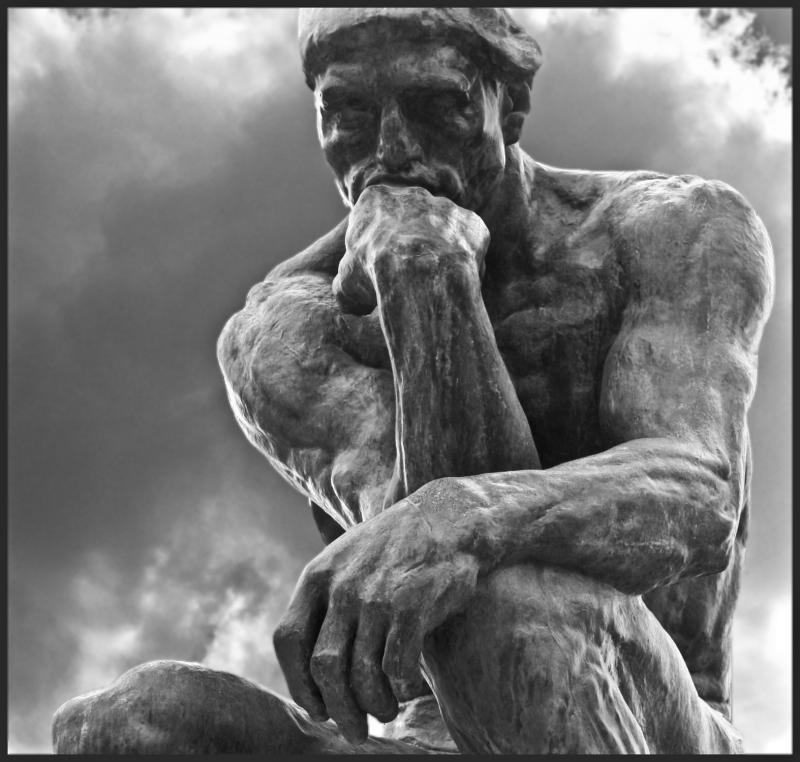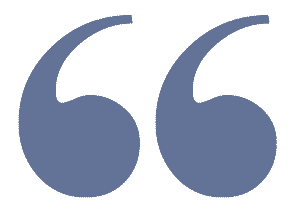 "The Beltway crowd dismissed him as out of touch," said New York Rep. Hakeem Jeffries, the House Democratic Caucus chairman. "The agenda that he oversaw was widely popular with the American people. ... Now these wins will only allow President Biden's approval rating to catch up with the popularity of the agenda he's put forward."
The link for the quote:  https://www.cnn.com/2022/08/14/politics/joe-biden-vibe-shift/index.html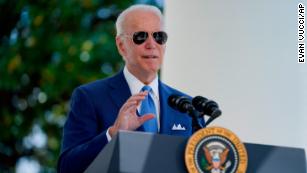 Believe it or not the leftist media is touting Joe Biden's comeback. Yep, that's right, they say he has run into an incredible streak of good fortune. First, the nation was jolted by the back room deal Chuck Schumer and Joe Manchin reached on what is ridiculously named the "Inflation Reduction Act." The Bill not only represents a tax increase, but spends Billions on adding 86,000 new IRS agents to ramp up audits on what has to be small business. On the other end the Bill gives generous tax credits to those who can afford electric cars. It also invests in green energy. A big hit with the democrat base, but not really with anyone else. Then we had the abomination at Mar-A-Lago last week. The DOJ obtained an open ended general warrant that allowed them to take anything. Few details and no indictment from the DOJ. There is at this hour the possibility of a heavily redacted look at the affidavit that gave the FBI such Carte blanche. Finally, there is the Jan 6th Committee promising us once again that there will be damning criminal evidence against Donald Trump. Unfortunately, they are going to sit on it until just before the midterm election.

The leftist media must truly believe that the American people will forget their suffering at the hands of Biden & his radical policies and go out and vote on frivolous nonsense like Trump is a criminal or abortion needs to be federal law. According to the media "Aviator Joe" now has the wind at his back. He's on an absolute roll!



The Week:


The Swamp: "A federal judge on Thursday told the Justice Department to prepare a redacted version of the affidavit that undergirded the FBI's raid on Mar-a-Lago – opening the door to more public information on the probe that preceded the move.
US Magistrate Judge Bruce Reinhart, who signed off on search warrant for the August 8 raid, put off a final decision on whether to put out the document, which media outlets and allies of President Donald Trump were seeking following the extraordinary raid.
He told the government to come back with proposed redactions, after a Justice Department official argued that putting out information on witnesses could hamper future cooperators or endanger those who were providing information."

https://www.dailymail.co.uk/news/article-11124613/Huge-security-outside-federal-courthouse-ahead-decision-unsealing-Mar-Lago-raid-affidavit.html



The failing economy: "Sales of previously owned homes fell nearly 6% in July compared with June, according to a monthly report from the National Association of Realtors.
The sales count declined to a seasonally adjusted annualized rate of 4.81 million units, the group added. It is the slowest sales pace since November 2015, with the exception of a brief plunge at the beginning of    the Covid pandemic  .
Sales dropped about 20% from the same month a year ago."
https://www.cnbc.com/2022/08/18/home-sales-fell-nearly-6percent-in-july-as-housing-market-slides-into-a-recession.html



The Iranian threat: "Iran is expanding its proxy warfare beyond its malign activities in the Middle East to another front: American soil. 
Individuals working on behalf of the Iranian government have targeted several prominent members of the think tank community through both in-person surveillance and cyber operations,   The Dispatch   has learned. 
At the center of the regime's campaign is United Against Nuclear Iran (UANI), a U.S.-based advocacy group promoting policy to prevent the Islamic Republic from obtaining a nuclear weapon. Sources indicate that Iran's targets within the organization's ranks include UANI CEO and former George W. Bush administration official Mark Wallace, former Democratic U.S. Sen. Joe Lieberman, former National Security Adviser John Bolton, and Thomas Kaplan, an American billionaire and UANI's original funder."

https://thedispatch.com/p/iran-targets-diplomats-and-political?triedSigningIn=true


CDC confession: "The       Biden       administration took steps to mitigate anger among       people       with       disabilities       about its response to the disability community this week when Centers for Disease Control and Prevention Director Rochelle Walensky met with rights activists Friday.
People with disabilities had been frustrated with the Biden administration's rollout of the vaccine and its emphasis on keeping schools open. But the anger reached a zenith last week when in an interview with    Good Morning America  , Dr Walensky cited a study that showed that severe disease among vaccinated people occurred in a small number of people and said "the overwhelming number of deaths, over 75 per cent, occurred in people who had at least four, so really these were people who were unwell to begin with."
"It's really a gut punch, to see the    CDC    director speak about our lives like this," Tory Cross, a senior policy adviser at Be a Hero, told    The Independent    this week. "But wouldn't have landed with people if it didn't reflect the reality that this is how the CDC has really decided to treat us, the CDC has so much decided to let us die instead of being part of utilizing the full power of the federal government to protect not only disabled and chronically ill people and people with comorbidities, but to protect everyone."

https://news.yahoo.com/cdc-director-apologises-meeting-disability-000542226.html?fr=sycsrp_catchall


Radical Teacher's Union attacks parents:   "A New Jersey   teachers union   condemned parents who confront school officials at school board meetings as "extremist" in a new advertisement this week.

The New Jersey chapter of the National Education Association (NEA), the largest teachers union in America, posted the short ad on YouTube. The ad flips back and forth between colorful photos of teachers with students and black-and-white photos of parents, arguing that the latter are trying to fuse politics with education."

https://www.foxnews.com/us/new-jersey-teachers-union-condemns-parents-extremist-new-ad
More inner-city violence: "A convicted sex offender   who allegedly cold-cocked a man on a Bronx street   — leaving him in a coma with brain injuries — was freed without bail Thursday after getting his attempted-murder charges reduced in the unprovoked attack."

https://nypost.com/2022/08/18/sex-offender-accused-of-nearly-killing-man-with-punch-freed-without-bail-after-charges-reduced/



What Have We Learned?

 Does anyone remember when former Energy Secretary Steven Chu advocated for the government to spike fuel costs in order to force those dumb, deplorable Americans to quit burning gas and transition to renewable energy?  The handlers of Joe Biden have now put that horrible idea into effect. Only a few on the left are honest enough to admit that is what they did. The  American Left always wanted unlimited illegal immigration. Biden delivered. The left never liked the American Justice system. Once again, Biden came through for them. Speaking of Justice, we recently realized that the DOJ's story on Trump isn't really adding up. The recent raid on Mar-A-Lago wasn't conducted by the Miami field office, but by the same FBI counter-intelligence division that secretly spied on Trump and his supporters. How many will be left to assume that this is yet another attempt to smear Trump before an election?

This was also the week that reality paid a visit to Liz Cheney. Cheney will now devote herself to prevent Donald Trump from becoming President again. The so-called Conservative Republican would rather have the radical policies of Joe Biden than those of Donald Trump.

Over here it was a week of more of the same. A  microcosm of the society at large. The only difference is that instead of a powerful minority view, we have the rare pleasure of dealing with a majority who like the policies of Biden. Last week we had a taste of censorship, which is a reminder of the kind of censorship that social medial will again return to come November. There is no comparison between a foreign government spending $100,000 on Facebook and the kind of sophisticated power play that Molly Ball openly boasted about in Time magazine after the 2020 election.


Cartoon of the Week: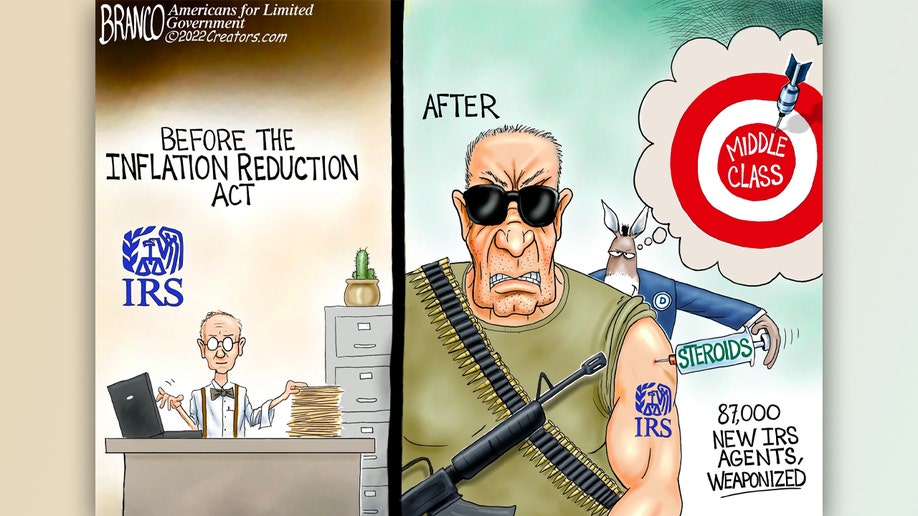 Honorable Mention:

JONATHAN TURLEY:    

When Merrick Garland was nominated, many of us thought he was an excellent choice. He had impeccable ethics and a reputation and integrity. He also had a judicial temperament which may not be serving him well in this position.    Every time he's faced these political controversies   , he's really failed to act, that's the reason I refer to his stature shrinking at the Justice Department. We'd all hoped that he could be that moderating force. And he hasn't been that. Every opportunity he's had just to recognize the concerns of millions of citizens, he's really been absent without leave. 

https://www.foxnews.com/media/merrick-garland-failed-act-attorney-general-status-doj-shrinking-jonathan-turley