Category: Op/Ed
By:
vic-eldred
•
4 weeks ago
•
316 comments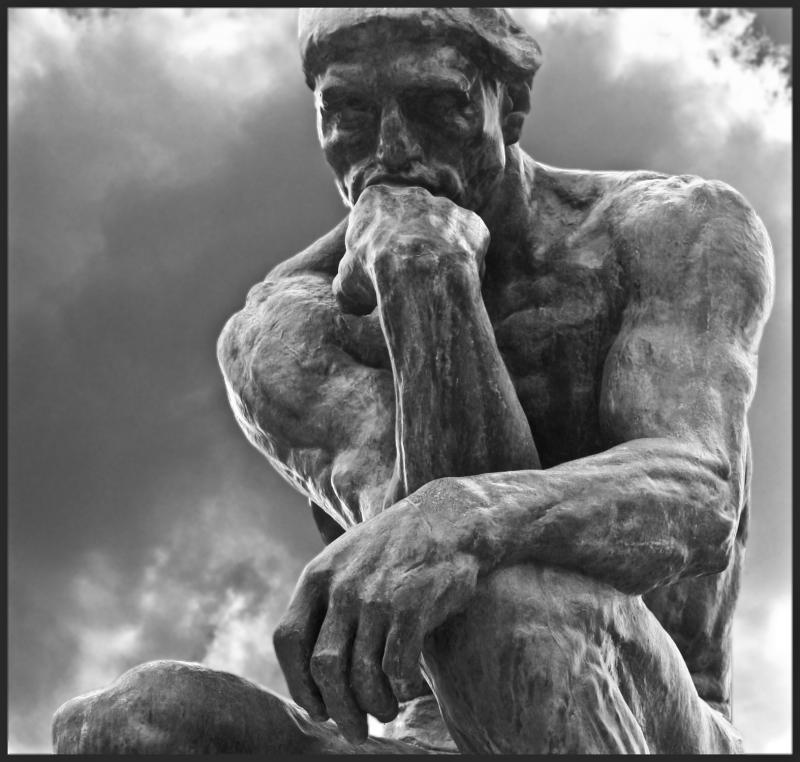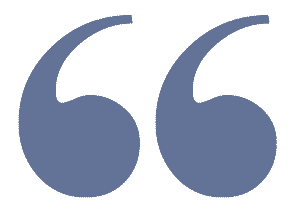 "Too much of what's happening in our country today is not normal," he said. "Donald Trump and the MAGA Republicans represent an extremism that threatens the very foundations of our republic."
The link to the above quote: https://abcnews.go.com/Politics/biden-address-extremist-threat-democracy-prime-time-speech/story?id=89121094


Last night in Philadelphia, Joe Biden gave one of the most disgusting, divisive speeches in the history of the country. We heard a string of cliches sprinkled with vile. The political speech was obviously delivered to get the democrats evil to the core base energized. Last night he declared that the 75 Million people who voted for Donald Trump were a danger to democracy.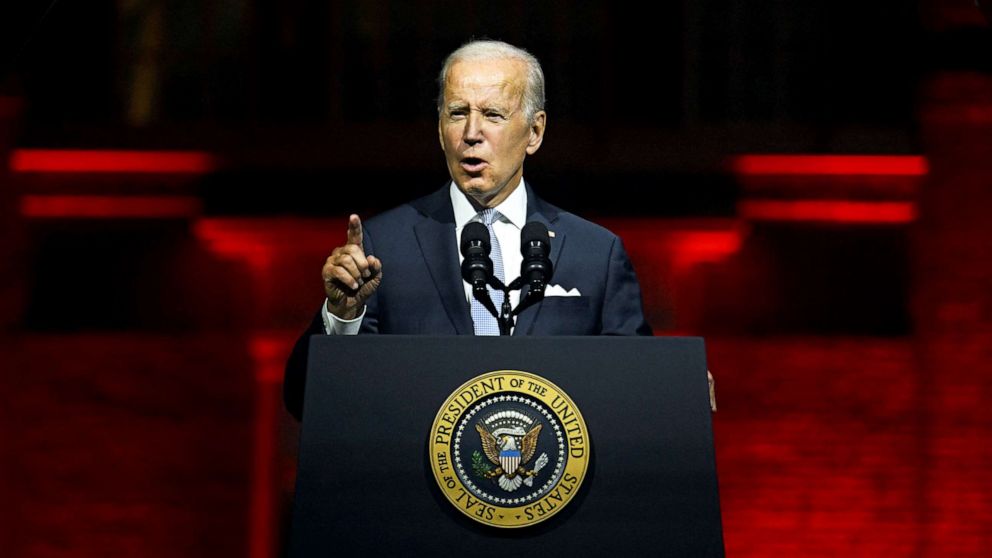 The fear of Biden's handlers is that they and the democrats who ran the country for the past 18 months will be severely punished for their extremist policies. So what we got was an attempt to gaslight & project. We heard nothing about the economy which is now in recession. We heard no defense of the mandates and school closures that were the trade mark of his covid response. We heard nothing of the border or the 2 Million people and tons of Fentanyl that crossed it in Biden's first 18 months. We heard nothing about the war on energy that produced all the high gas prices. Instead we heard Trump's name mentioned twice. You know, the potential political opponent that Biden's DOJ is prosecuting in the Court of public opinion. Biden's handlers like the leftist media think the country can be governed like Castro's Cuba for 18 months and it will all be forgotten in the November election. They really believe they can pull it off. It's not a referendum on the party in power, it's a referendum on a former President!

For many months we have been hearing about "saving Democracy" from democrats. This the backdrop for the speech given tonight in the style of a Marxist dictator. The choice is being put to the American people. Their vision of America is what we got for the past 18 months. Obviously they have made a calculation: They think the only way they can win in November is to divide the country further.

The Republican National Committee said in a statement that Mr. Biden was "the divider-in-chief and epitomizes the current state of the Democrat Party: one of divisiveness, disgust, and hostility towards half the country."

"In her rebuttal, Reynolds said Biden and his fellow Democrats, rather than "moving America forward," have "sent us back in time to the late '70s and early '80s, when runaway inflation was hammering families, a violent crime wave was crashing on our cities, and the Soviet army was trying to redraw the world map."

https://www.newsmax.com/newsfront/ronna-mcdaniel-rnc-state-of-the-union-kim-reynolds/2022/03/02/id/1059220/


The Week:

The Teacher's Union gets an F: "The National Assessment of Educational Progress (NAEP) scores for 2022 were released Thursday, and by any standard they are a calamity. An unprecedented decline in reading and math scores is the first national measure of the damage done by school closures to America's children. The 2020 NAEP tests were administered shortly before pandemic lockdowns and school closures, so this year's results provide a snapshot of how students have weathered those two years. It's not pretty. Average nine-year-old scores declined the most on record in math (seven points) and in reading since 1990 (five points). Two decades of progress have been erased in two years. Results were even worse for lower-income and minority students. Math scores fell by 13 points for black students and eight points for Hispanics compared to five points for whites. Reading scores for low-income students fell twice as much as for others."

https://www.wsj.com/articles/randi-weingarten-flunks-the-pandemic-naep-test-scores-decline-schools-covid-american-federation-of-teachers-11662069418?mod=hp_opin_pos_1


More Blatant Lies from the White House: The unqualified WH Press Secretary recently tried to blame the previous administration for bad news relating to school shutdowns. Just a reminder that it was Biden and his beloved Teacher's Union that orchestrated school shutdowns:


The American Federation of Teachers lobbied the Centers for Disease Control and Prevention on, and even suggested language for, the federal agency's  school-reopening guidance released in February.
"The powerful teachers union's full-court press preceded the federal agency putting the brakes on a full re-opening of in-person classrooms, emails between top CDC, AFT and White House officials show.
The emails were obtained through a Freedom of Information Act request by the conservative watchdog group Americans for Public Trust and provided to The Post.
The documents show a flurry of activity between CDC Director Dr. Rochelle Walensky, her top advisors and union officials — with Biden brass being looped in at the White House — in the days before the highly-anticipated Feb. 12 announcement on school-reopening guidelines."

https://nypost.com/2021/05/01/teachers-union-collaborated-with-cdc-on-school-reopening-emails/

Dishonest Media defends Fetterman: "Many mainstream media outlets are providing a sympathetic framing to Democratic Pennsylvania Senate candidate John Fetterman's decision  not to debate his Republican opponent Dr. Mehmet Oz as Fetterman recovers from a stroke. That appears to be in part because of the sharp attacks from Oz's campaign and Republican allies that have included sarcastic pledges to help Fetterman through any debates, and one spokesperson's acerbic remark that Fetterman could have avoided his stroke by eating more vegetables. On-air conversations from CNN and MSNBC saw media figures widely condemning the Oz campaign's comments  about Fetterman's health, and hypothesizing that it may push people away from a Republican candidate with an already unenthusiastic voter base. However, several commentators and guests also expressed concern at Fetterman's ability to govern. Fetterman, who suffered a stroke in May and spent time away from the campaign trail, has said he does plan to debate Oz at some point."

https://www.foxnews.com/media/liberal-media-largely-defends-fetterman-skipping-oz-debate-stroke-remarks-some-are-calling-him-out


Documents Dispute Drags On: "A federal judge on Thursday declined to issue an immediate decision in a case brought by former President Trump, whose attorneys asked the court to appoint a third party legal expert to review evidence seized by FBI investigators when they searched his Florida home.
U.S. District Judge Aileen Cannon said she will issue a ruling at some point on whether to appoint a so-called special master to review the evidence and temporarily block the Justice Department's investigation into the mishandling of classified records due to their storage at Mar-a-Lago. She did not specify a timeline for when she might issue that decision.
Cannon wrote last Saturday that it was her "preliminary intent" to appoint a special master, and on Thursday asked, "What is the harm?" in such an appointment."

https://news.yahoo.com/judge-withholds-ruling-special-master-195920468.html


Putin Snub: "Vladimir Putin will not attend the funeral of  Mikhail Gorbachev , the last leader of the Soviet Union, the Kremlin has said, in what will be seen as an extraordinary snub by the Russian president.
Gorbachev, who  died on Tuesday aged 91 , would also not receive an official state funeral, a Kremlin spokesperson indicated, making him the first leader since Nikita Khrushchev not to be given that honour."

https://www.theguardian.com/world/2022/sep/01/putin-will-not-attend-gorbachev-funeral-kremlin-says


Justice Denied:   "A federal judge has dismissed Carter Page's lawsuit against the FBI and former Director James Comey alleging they improperly surveilled him under a FISA warrant.
The bureau surveilled Page under a Foreign Intelligence Surveillance Act (FISA) warrant in a process during which they  concealed  exculpatory evidence against him, DOJ Inspector General Michael Horowitz found in his 2019 report, per the Washington Examiner.
Judge Dabney Friedrich, in a Thursday ruling, dismissed the suit."

https://justthenews.com/government/courts-law/judge-dismisses-carter-page-suit-against-comey-fbi-over-alleged-fisa-abuse




What Have We Learned:

Unfortunately, the American left having wielded unlimited power for 18 months, knows that the midterm election cannot be a referendum on what they have done to the American people. Therefore the dishonest media is selling us another version of 2020. The DOJ is helping by getting more Trump info for the Jan 6th Committee and this will be another attempt to make it about Trump. Biden's handlers want to split the GOP by demonizing the 75 Million people who voted for Trump. Some here want to do the same as they babble on incoherently about what Trump might have done. It is quite obvious that they will put the American people to the test on November 8th.  I expect the American people to reject the terrible direction that our current rulers have tried to take us. I also expect an apology from every independent that voted for Biden in 2020.


Cartoon of the Week: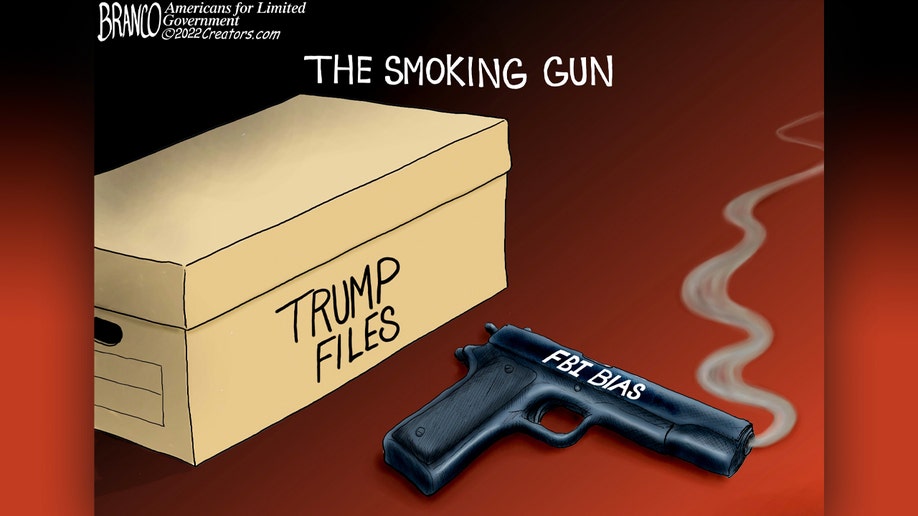 Honorable Mention

Kevin McCarthy