Happy 188th birthday, Grandma Bruce!
Category: History & Sociology
By:
dowser
•
4 years ago
•
67 comments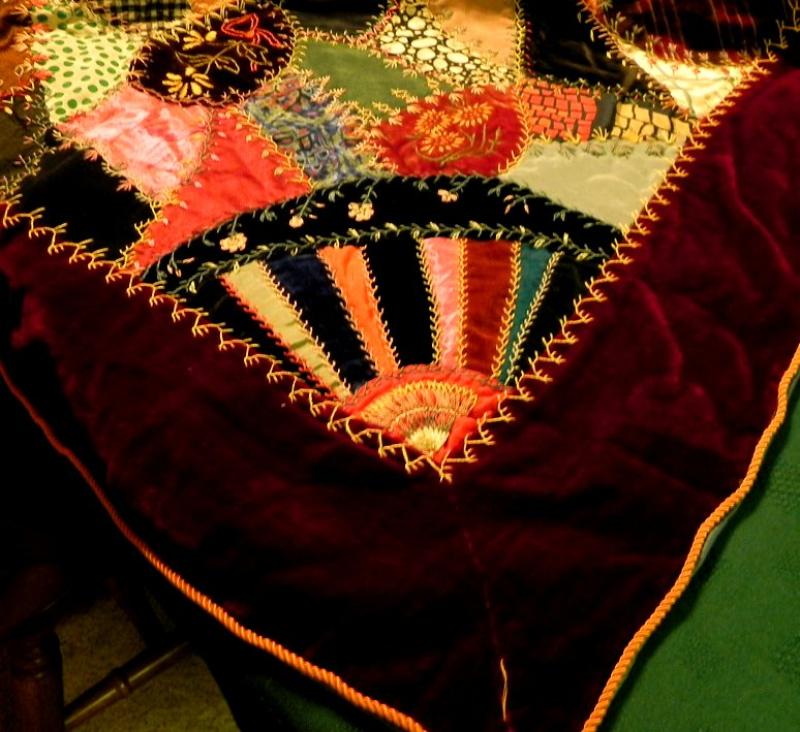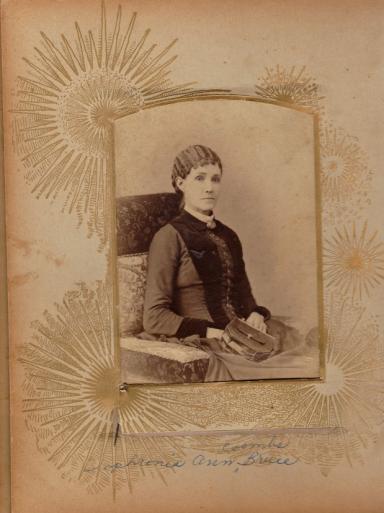 188 years ago today, my great great grandmother, Sophronia Ann Combs Bruce was born in a nice log cabin near New Castle, KY.  The log cabin stood until the 1960s, when it was torn down.  Buried in the family plot in New Castle, Sophronia was an accomplished seamstress, and managed the farm, gave birth to 3 lovely daughters, and completed a quilt that toured Europe with the Smithsonian in the 1980s.
My son, Rockhound, has been invited to prepare and present a presentation about Sophronia at Murray State University for high school students.  We are wracking our brains about things to display.  Of course, the quilt will go on display, and I've ordered a locking jewelry case to display her jewelry that I have.  I have a lot of her furniture, but transporting it will be difficult.  
He has completed a great deal of research into Sophronia's life and with the family legends, Sophronia is an important part of our family still.  Happy birthday, Grandma Bruce!
Thanks for coming by!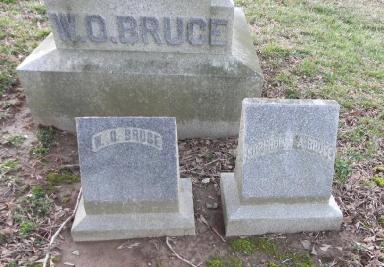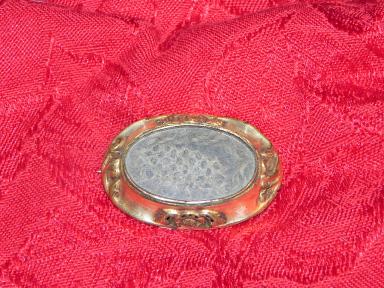 This is a typical victorian mourning pin, containing my great great great grandmother's hair.  I wear this, too.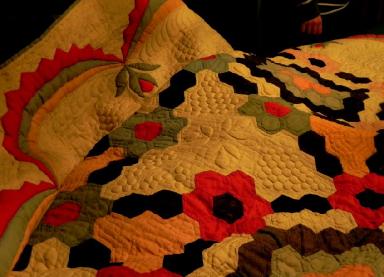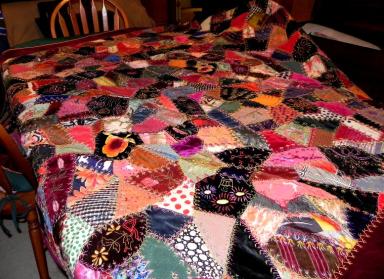 The crazy quilt that all 3 daughters worked on.  They made these out of their old clothes...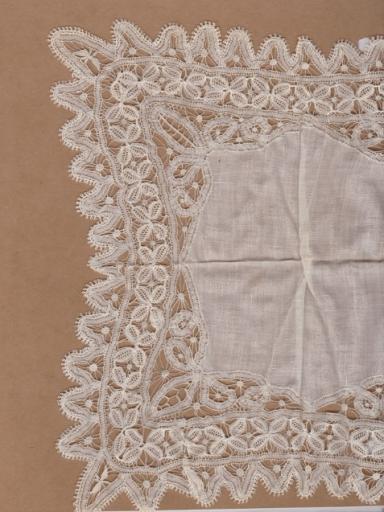 Handmade lace, made by Sophronia.
Thinking of Grandma Bruce and her many accomplishments today!